UTV, ATV, & SxS Training Classes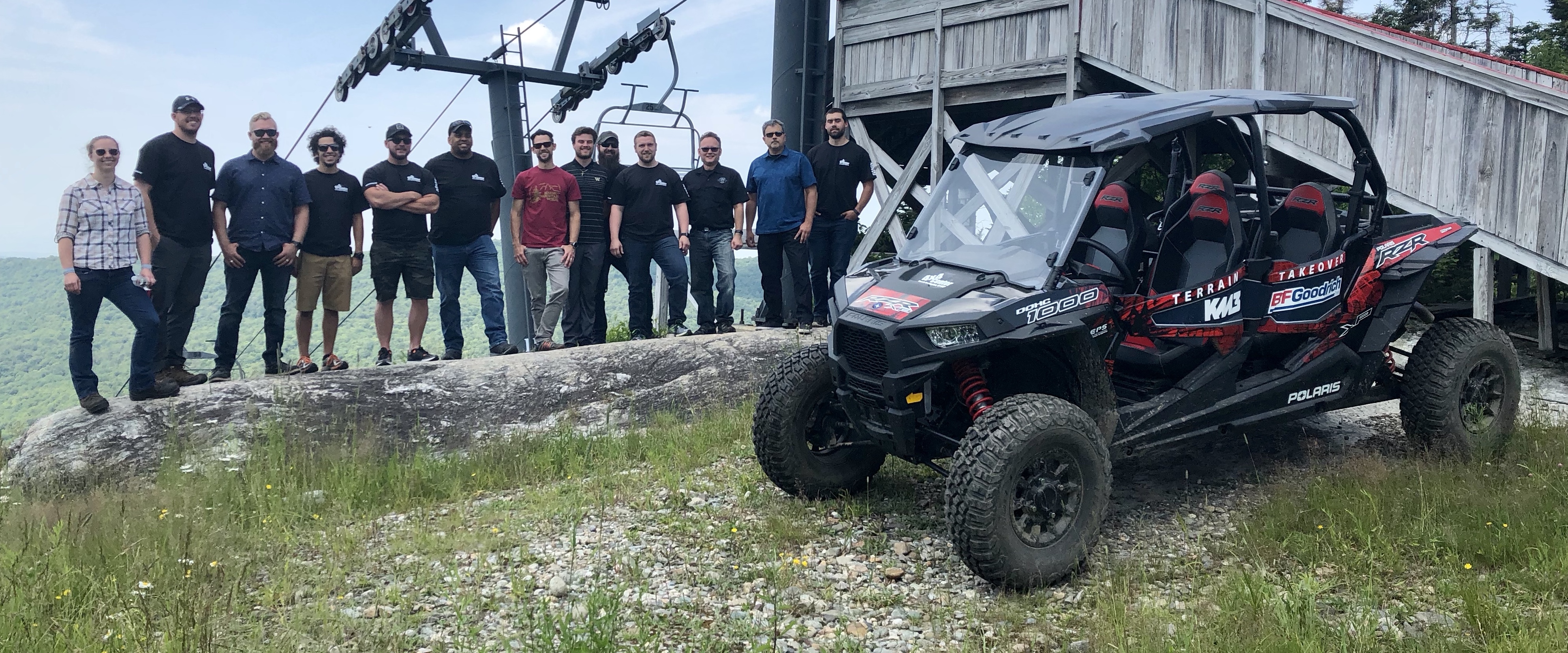 The 4x4 Training Center of Vermont provides UTV, ATV, and Side by Side training opportunities for businesses and individuals. Either packaged alongside Off-Road Basics or as a full day experience, these classes are designed to meet and exceed basic safety training requirements, while also offering a thrilling and informative day on the trail. These classes are perfect for individuals that enjoy recreational trail riding, a family that has recently purchased an ATV or UTV, or a business that relies on these machines to get them from point A to point B, all in a days work.
Minimize the risk:
Too many people simply jump on an ATV or UTV and go. The Consumer Protection Safety Commission reports 93,000+ ATV related emergency room visits in their last reporting year, 2017. It is your responsibility to ensure that you ride safely, mitigate negligent behavior, and reduce your overall risk by operating your machine properly. UTV/ATVs are amazingly capable and useful machines for traveling to remote areas, but proper training and practice is essential to the safety of individuals, businesses, and the environment.
What's Covered
This course starts with a classroom session to make sure students understand the basic mechanics and potential dangers of working with these machines. To prioritize the importance of practice and "seat time" the bulk of this class is conducted in the field, helping create comfortable and capable drivers. Under the watchful eye of our expert instructors, students progress, gradually increasing their skills from slow speed and flat ground maneuvers to operating on extremely rough terrain.
Preparing yourself and your machine for off road travel.
Understand the abilities and limitations of your machine.
Differential and four-wheel drive controls.
Safe transmission, brake, & throttle operation.
Understand the law and trail etiquette of UTV/ATV use.
How to read and understand the terrain.
Basic driving and safety techniques.
Vehicle control and balance and weight distribution.
Maximizing traction.
Basic principles of off-road driving techniques and safety.
Appropriate tire pressures.
Equipment and vehicle analysis.
Basic winch recovery.
Vehicle control and traction management.
Spotting and guiding.

Sample Agenda for the day:
8:30am - Arrive, Check In, Overview of the day
Classroom driving techniques and safety procedures.
Outside vehicle walk around and familiarization, equipment introduction.
Driving demonstration followed by behind the wheel training in the warm up area.
Vehicle guiding and spotting.
Lunch (bagged lunches are provided)
Trail ride.
4:00pm - Wrap up.