Vermont's Off-Road Driving Experience & Jeep Rides
The Adventure of a Lifetime Starts at The 4x4 Training Center!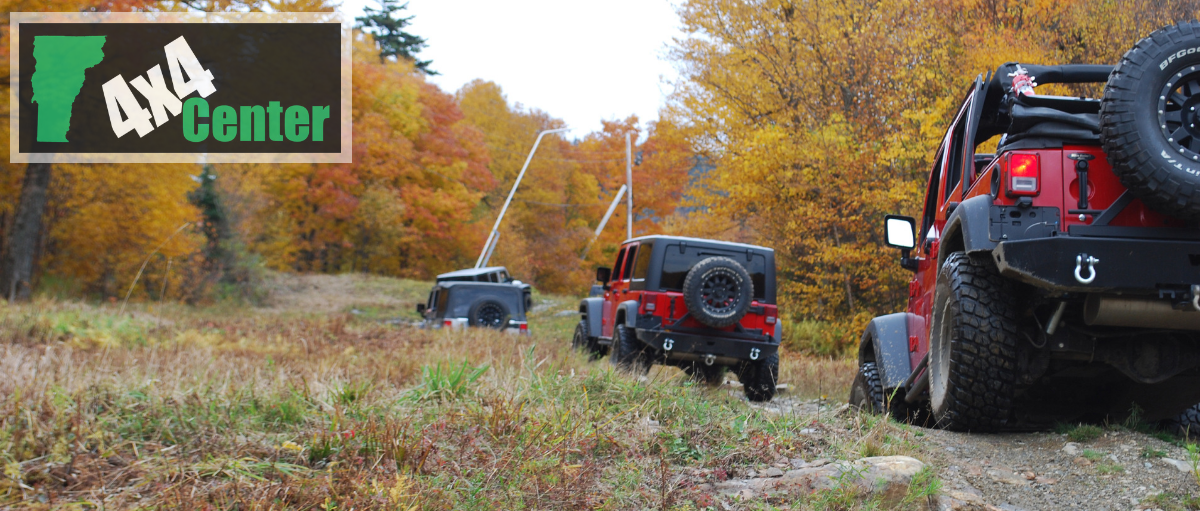 Guided Jeep Rides
Ride along with an Expert Jeep Guide as we summit the peaks of The Bolton Valley Ski Resort on some of the best and highest Jeep Trails in Vermont. Traveling along private trails only accessible through The 4x4 Driving Center this experience is one you'll never forget. Take in iconic views of Lake Champlain, the Green Mountains of Vermont, the Adirondack Mountains of New York, and see the sun set from one of the best seats in the state.
*Contact Us for Scheduling & Pricing
Off-Road Driving Experience
Owning a 4×4 is where the fun begins and learning how to get the most out of your vehicle (and yourself) in any condition nature throws your way, is where the fun never ends.
The 4x4 Driving Center offers a number of courses for individuals and groups of beginners, experienced amateurs, and professional level drivers, geared at improving your skills while respecting your vehicle and our environment. Group classes allow us to train many people at once and our private classes can be customized based on your particular goals and interests. Your needs may be as specific as training for an off-road expedition to Africa or as general as learning to become a better day-to-day driver of your own 4×4. Whatever the occasion, we'll create a class that provides the best value to your group or family.
Each course starts with a classroom session to establish basic principles of driving techniques and the mechanics of how 4×4 vehicles work and operate. When we venture outside the classroom, your hands on driving experience begins with a driving demonstration before taking on 3,000 acres of Green Mountain terrain. You'll tackle everything from mud, rock, sand, ravines, and during the winter months, snow and ice along with our man-made obstacles and paved skid pad. Everyone doesn't have to drive, and we can mix riders and drivers.
*Contact Us for Scheduling & Pricing
Ask us how to make it a memorable occasion! These rides make a great idea for a birthday gift, a bachelor party to remember, team building adventure for a company or club, or just a fun day out in the Mountains. The skills we teach are invaluable, and the experience is unforgettable. No previous experience off-road driving is required. While here, visit Bolton Valley Ski Resort for and enjoy Disc Golf, their new Indoor Skate Park (formerly Talent Skate Park), Mountain Biking, or Horseshoes and drinks at The James Moore Tavern.
To schedule a ride please fill out the form below: