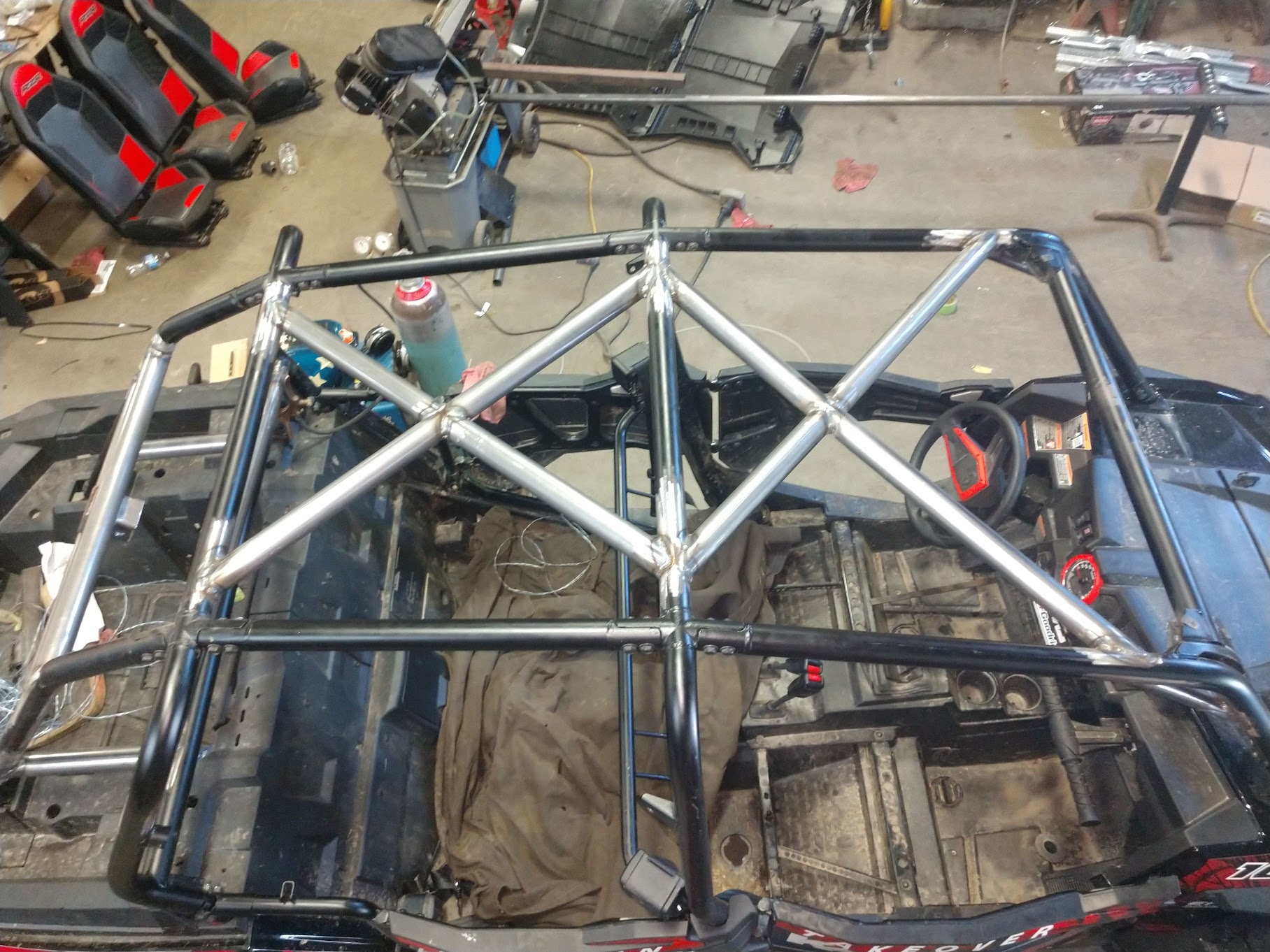 UTV Cage Reinforcement
When The 4x4 Training Center added a RZR 1000 to their training fleet it quickly became evident that the UTV would require a bit of work to get ready for it's daily rides. Since protecting our passengers is paramount, we started by turning the OEM UTV Rollbar into a Modified UTV Cage.
What is the difference between a Rollbar and a Cage? One might argue it is semantics. Once you understand the extent of the work, it will be clear that a Rollbar may only be good for a few uses where as a Cage is designed to take longer, harder hits, keeping both the passengers and the vehicle safer.
Hard to see but, the origonal rollbar is exactly that, a series of 3 main hoops that go over the seats. In many ways, the plastic roof becomes an integral part of the rollbar by acting as a brace, to help protect occupants in the event of a rollover. When you drive off-road as much as we do you learn quickly that rolling over isn't a matter of IF but WHEN. So we began looking at how to reinforce the existing rollbars to really turn this into a safe cage.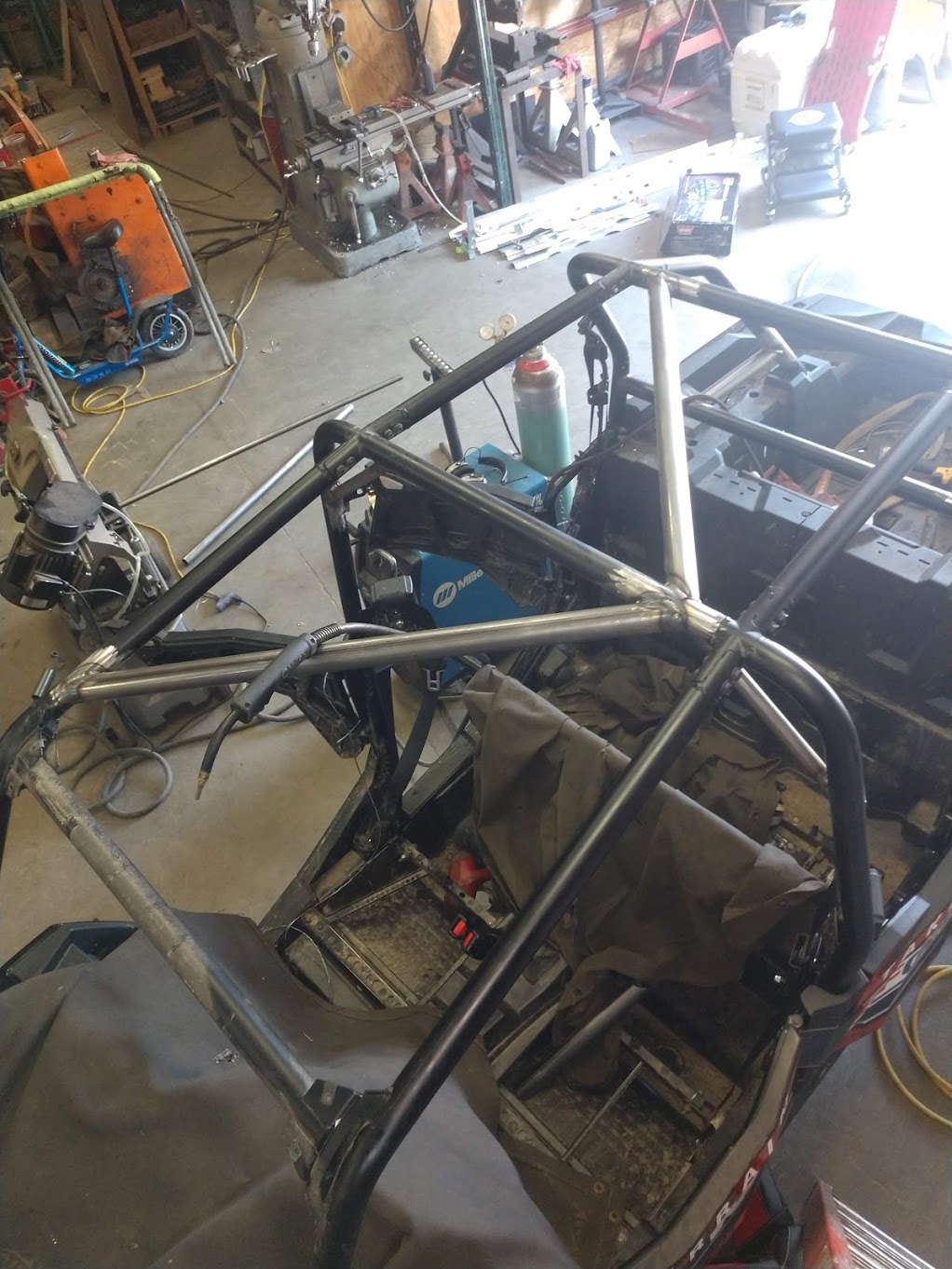 First, we added cross bars in the roof. When a roll over occurs, rather than that load being forced onto the 3 lateral bars, it will now be shared by the new bars as well.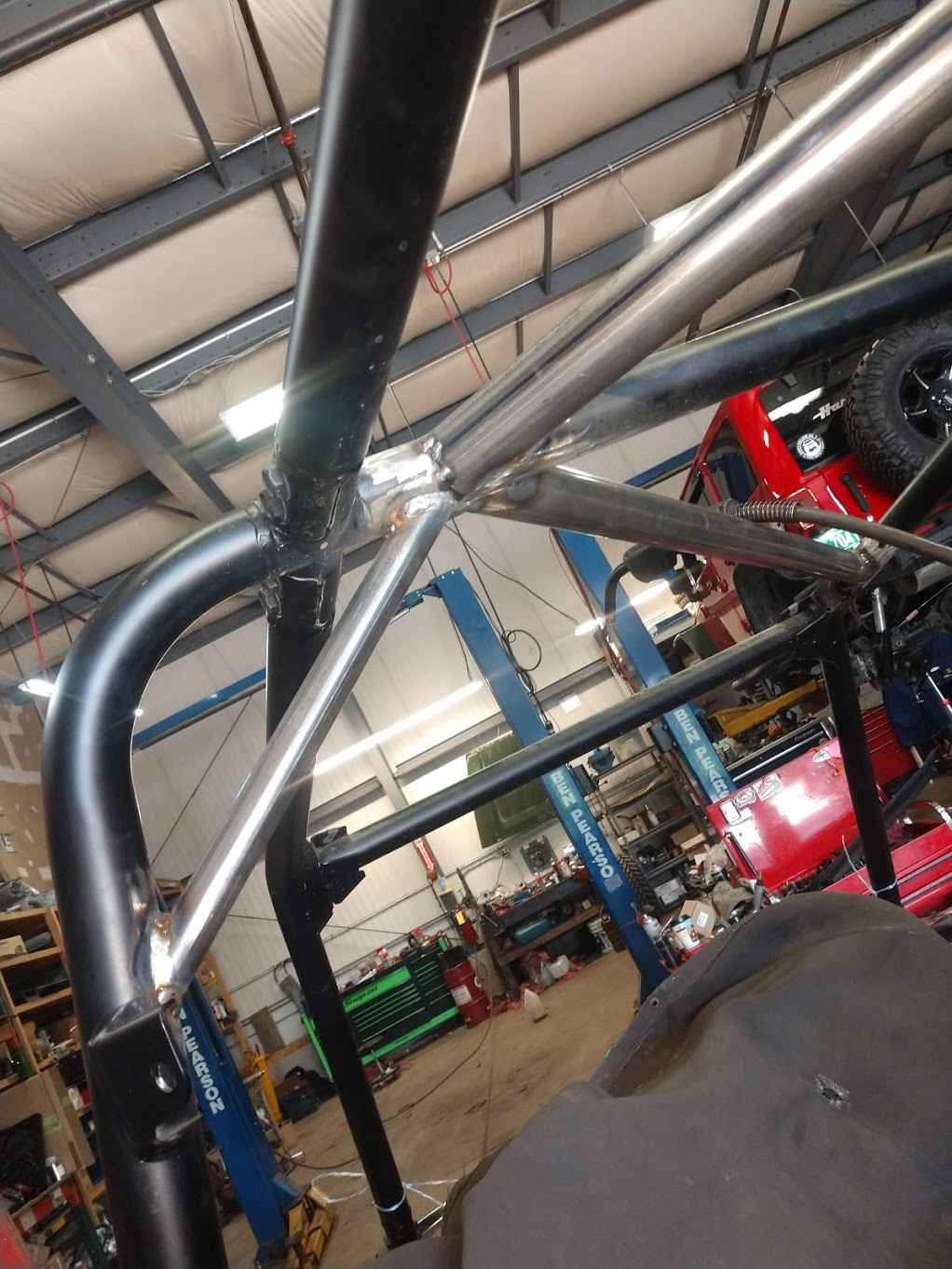 To reinforce the newly shared load, you will see the corner received a gusset which helps reduce the propensity of this corner to bend under the force of impact.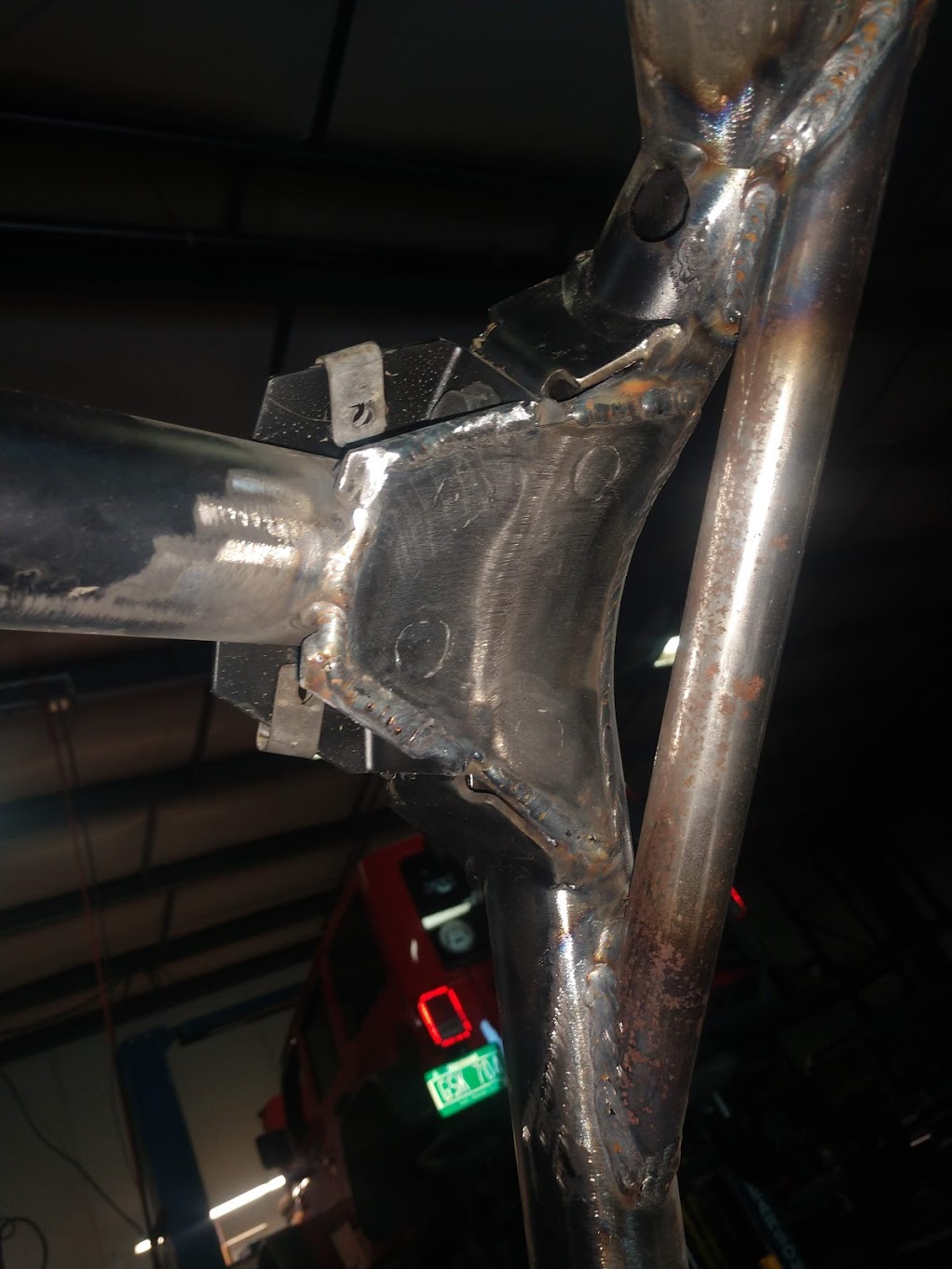 Flat and tubular gussets were used to reinfoce areas where the roof attaches.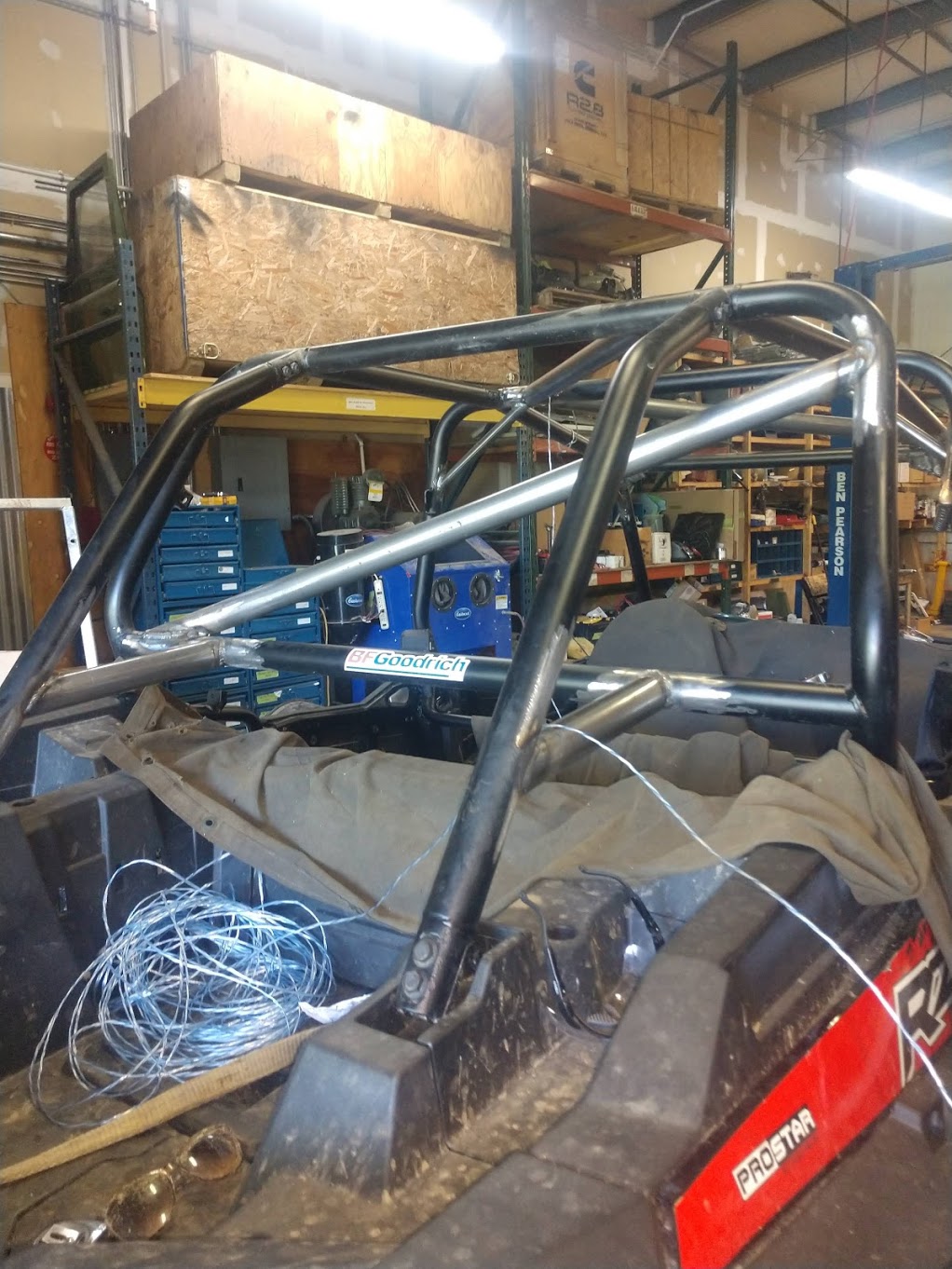 Crossbar added to transfer energy from upper corners back into the chassis of the vehicle. It can be easy to bend a square into a rhombus but, with a crossbar in place, it is much harder!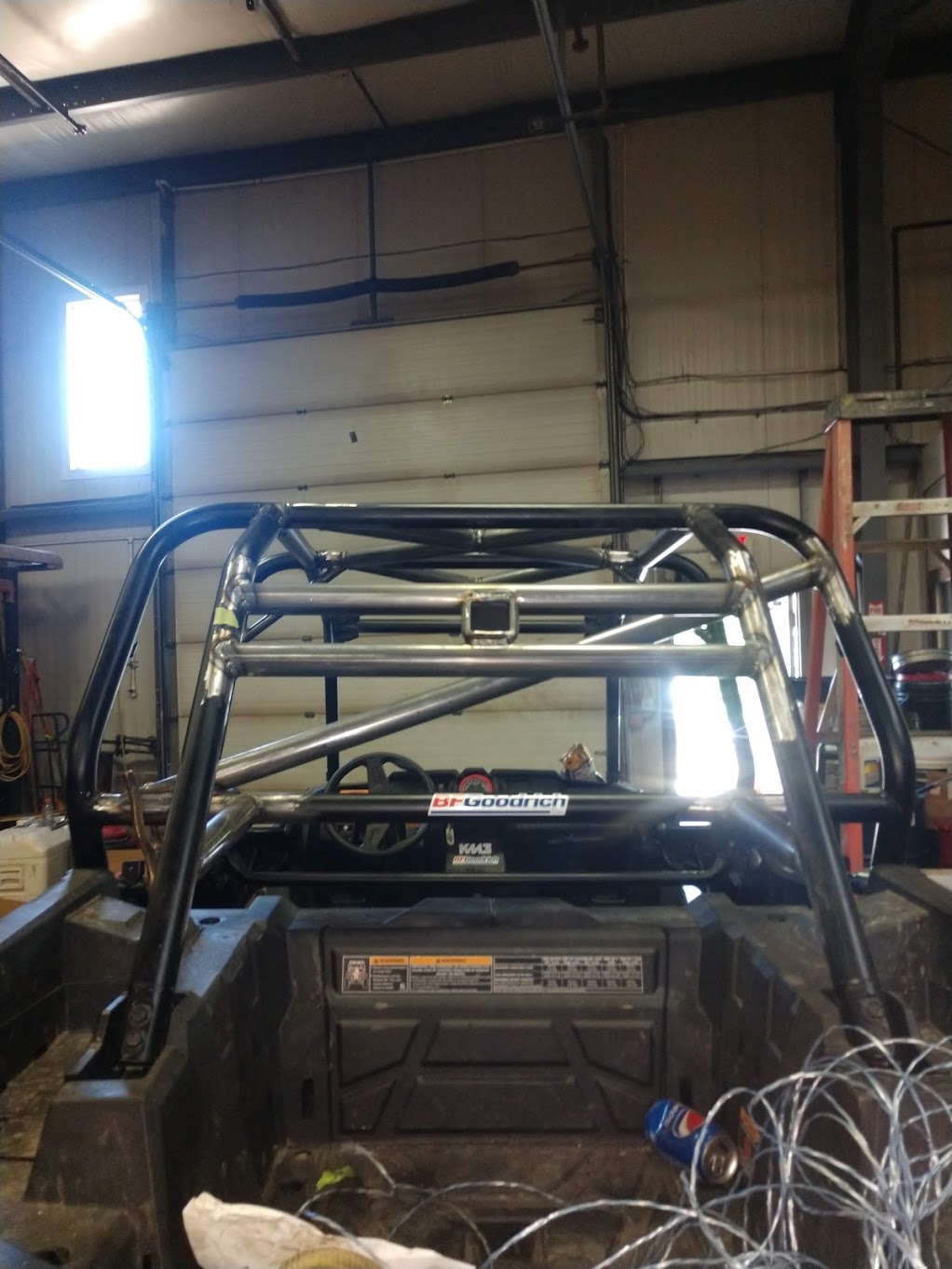 At the rear, we added a spare tire carrier.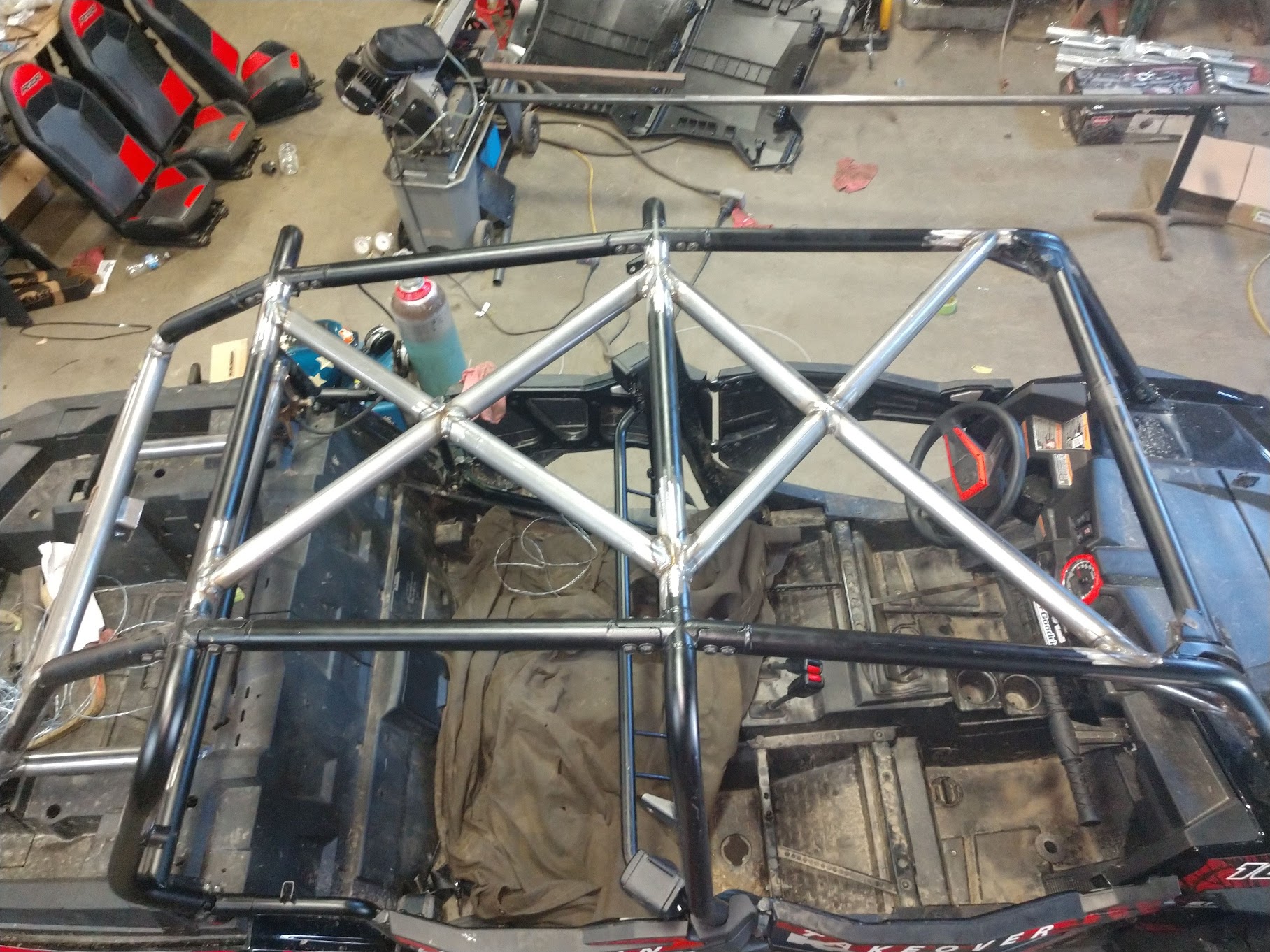 From above you can see the full X protecting each passenger compartment of the RZR.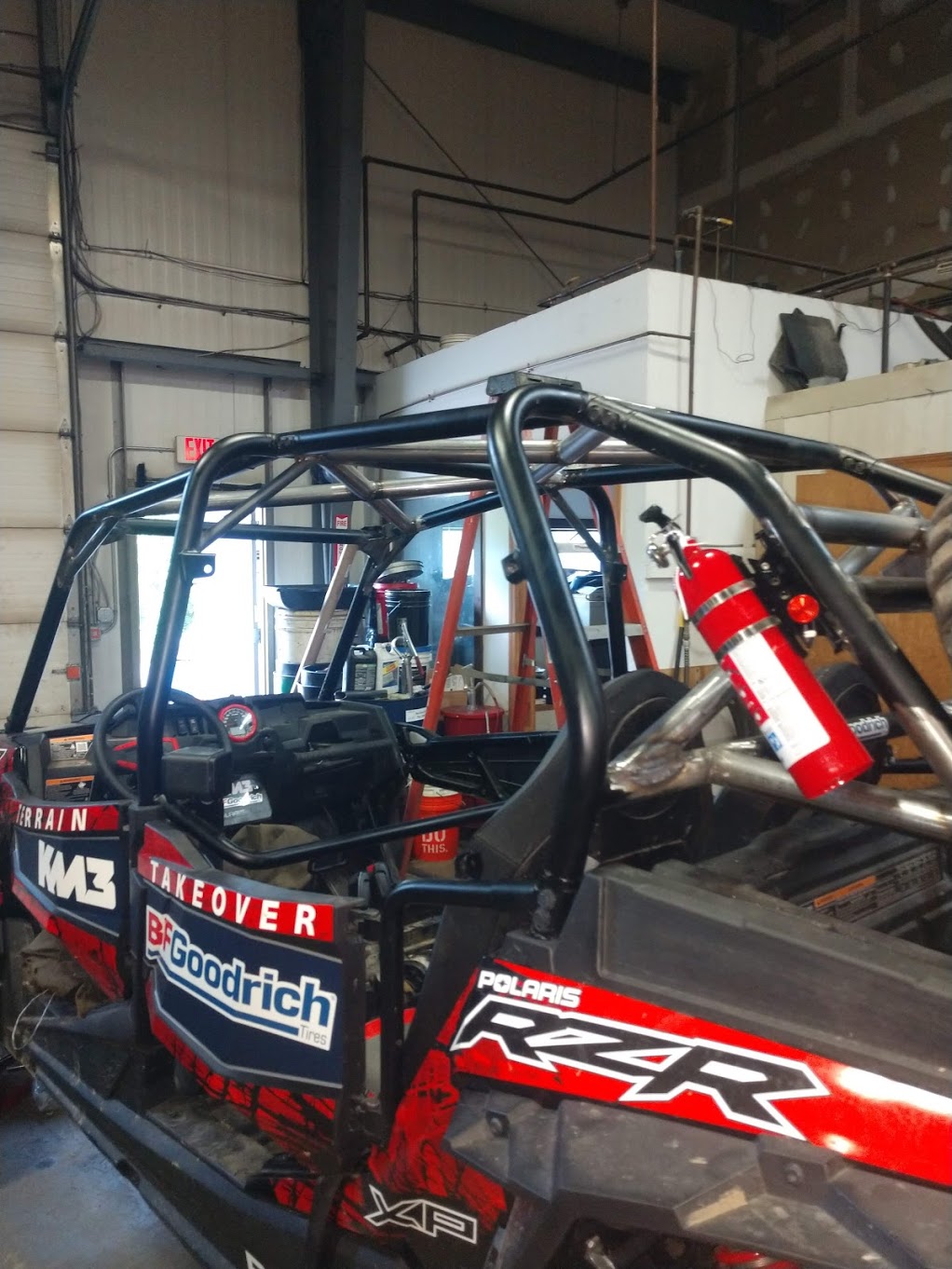 Cage is painted and in place.
Final cage is looking & feeling good!