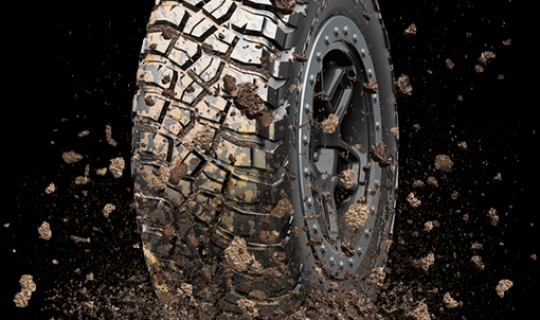 The 4x4 Center helps BFGoodrich launch the New KM3 Tire on the Rubicon Trail
Q: So what is all this noise about?
A: BFGoodrich is launching a New Tire! They've listened, learned, and have improved the KM2 and are launching the KM3 this June at the Rubicon Trail and The 4x4 Center will be joining them!
Today we're taking a look at the ALL NEW BFGoodrich KM3 tire, side by side with the KM2, and seeing what the enhancements are all about.
At the top, you'll see the sidewall has gained a lot of added traction. This will be super helpful on the rocks but, even more-so in the mud. The KM3's sidewall is 27% stronger than the KM2! In the middle section you'll see a couple of things, most noticeably the tread pattern change. This will help the tire grip the rocks better, while increasing lateral stability. All, are welcome enhancements! Lower down you'll see added ridges between some of the larger lugs - these "Stone Ejectors" are designed to help clean mud and rocks faster and easier. So, if you saw our video's from yesterday and were wondering "how did they change the tire," there you have it!
The NEW KM3 will be ready to order in June so if you are looking for a new tire, stay tuned, or let us know how we can help!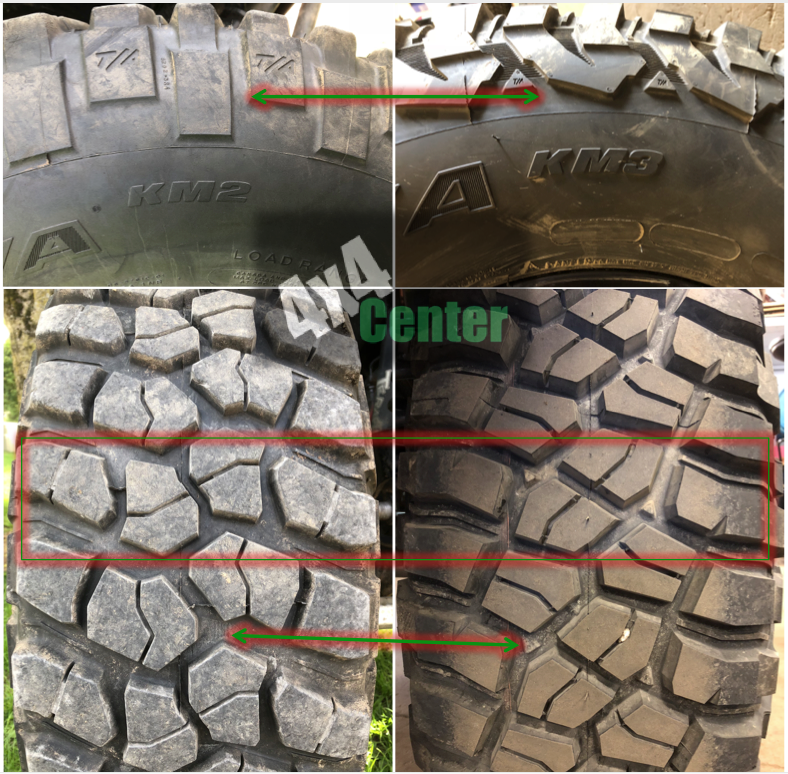 Introducing the New KM3 Tire from BFGoodrich
Built to Climb
Stronger Sidewalls