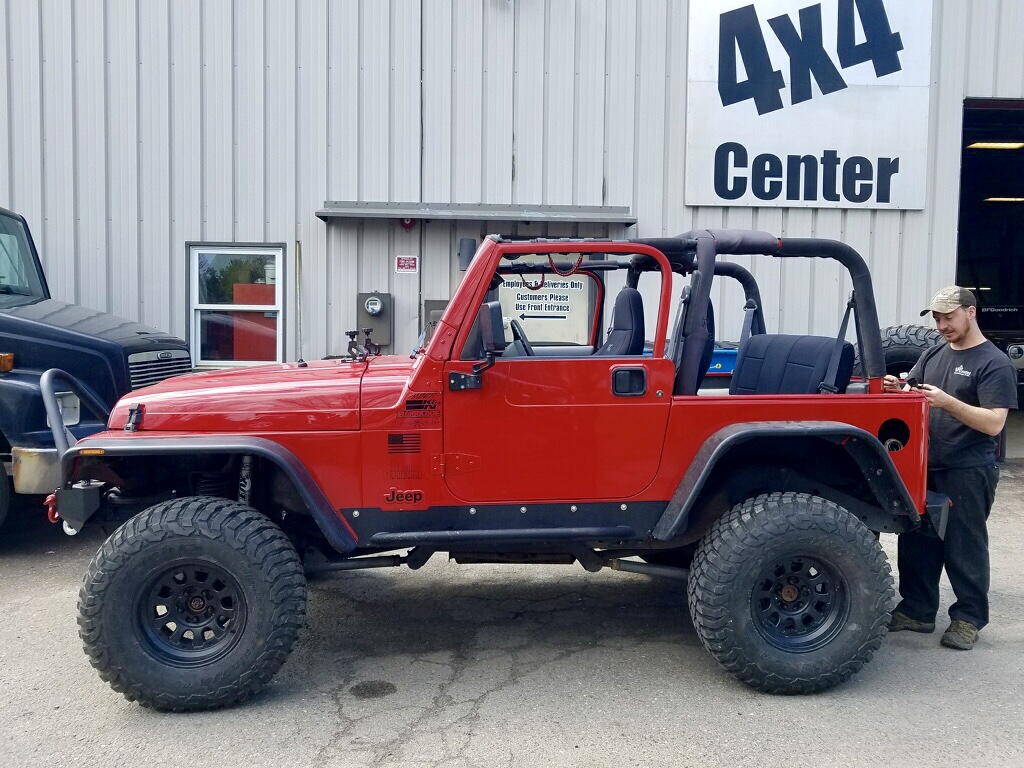 Ruby's Rebuild
A family who had recently lost their son, wanted to restore his Jeep as a means to commemorate his life and keep him close. Their goal, was to take his lifted and well loved vehicle, retain all aspects that made it "his Jeep," and turn it into a capable and drivable Jeep that would work great for years to come.
Meet "Ruby"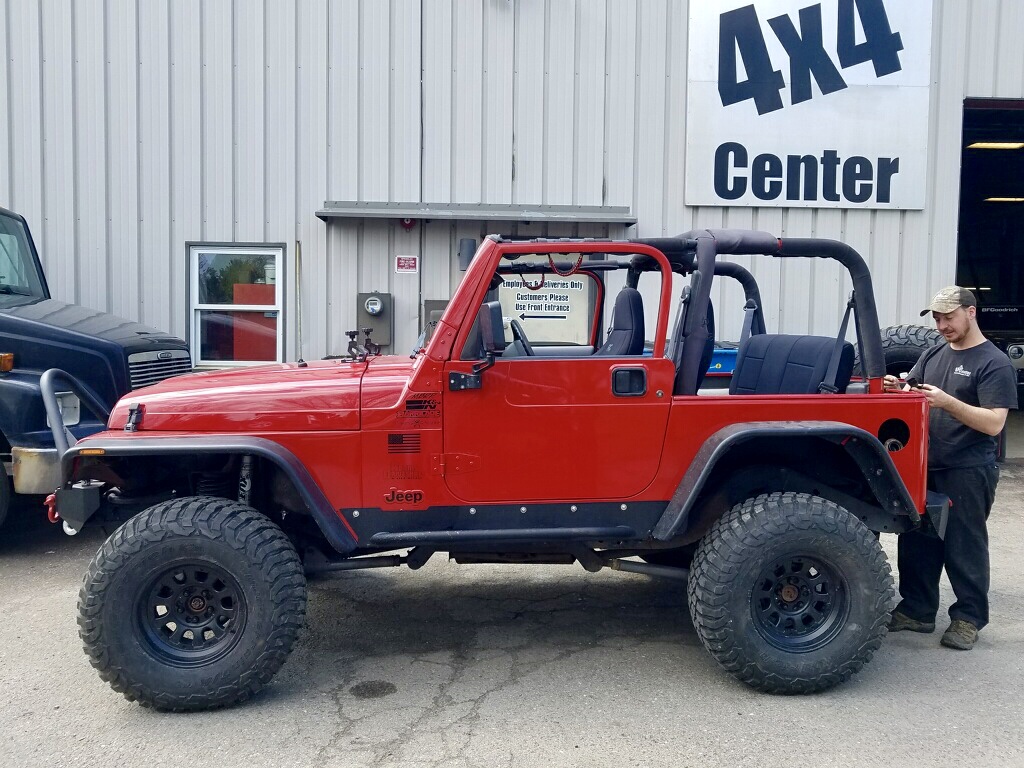 On projects like this, we start underneath and work our way to the outside. That enables us to work quickly and methodically while ensuring that any cutting, or changes that need to be made can be touched up during the painting process.
Since the Jeep was not going to be driven in the winter anymore The 4x4 Center was able to save a good deal of time and money by making the needed frame repairs rather than a full replacement. From the top of the rear arches to the bumper was cut off and replaced.
The Rough Country Suspension that was initially installed was now tired and required enough repair that it was cheaper to replace. This also ensured that we would be able to return the Jeep with the best on-road manners, as the customer requested.
Moving into the body, we had noticed some rust and rot had started in the rockers as well as the floor boards. Both the rocker rails, and front and rear floor boards were removed and replaced.
Floor boards are removed, and cut out.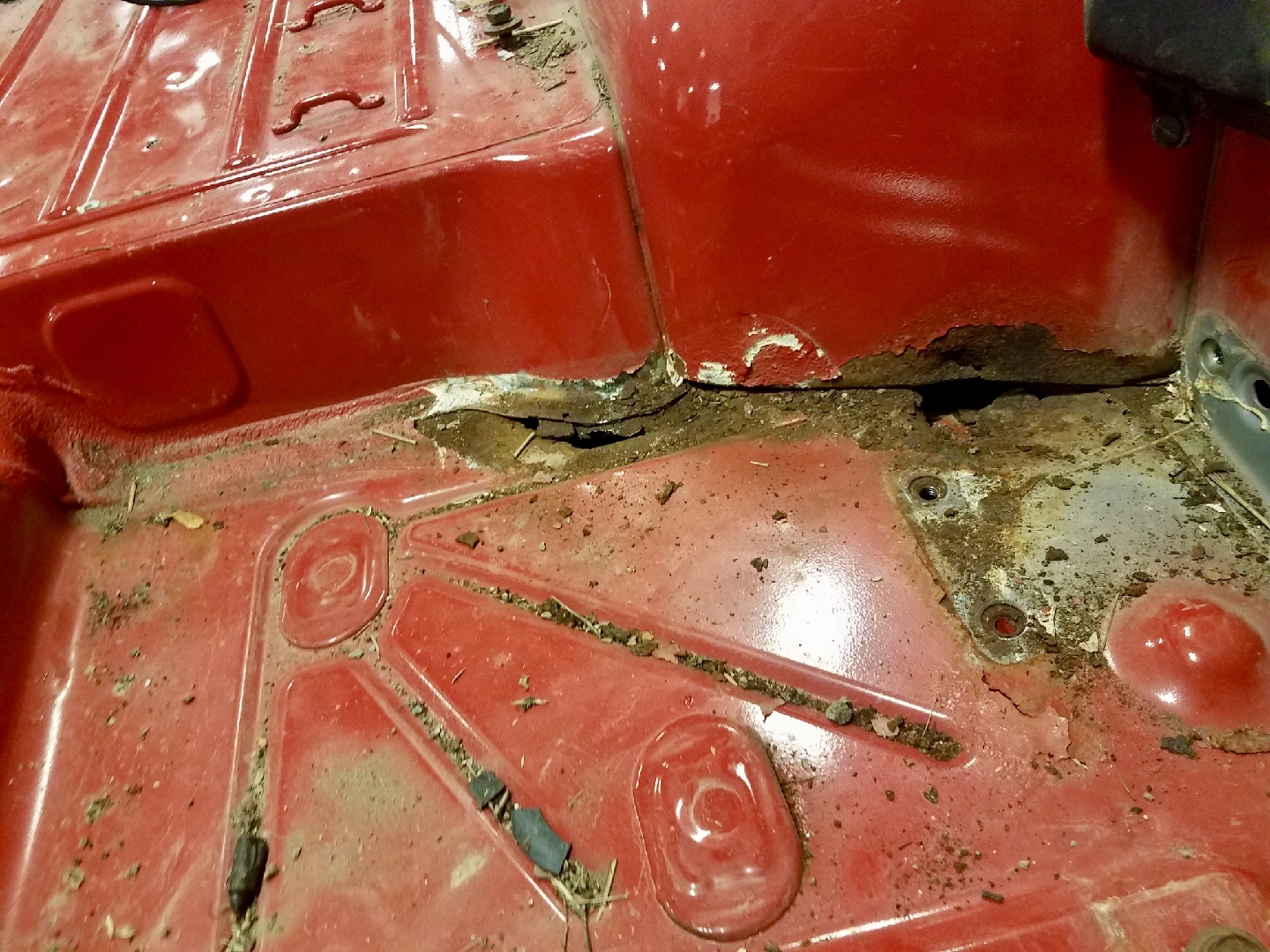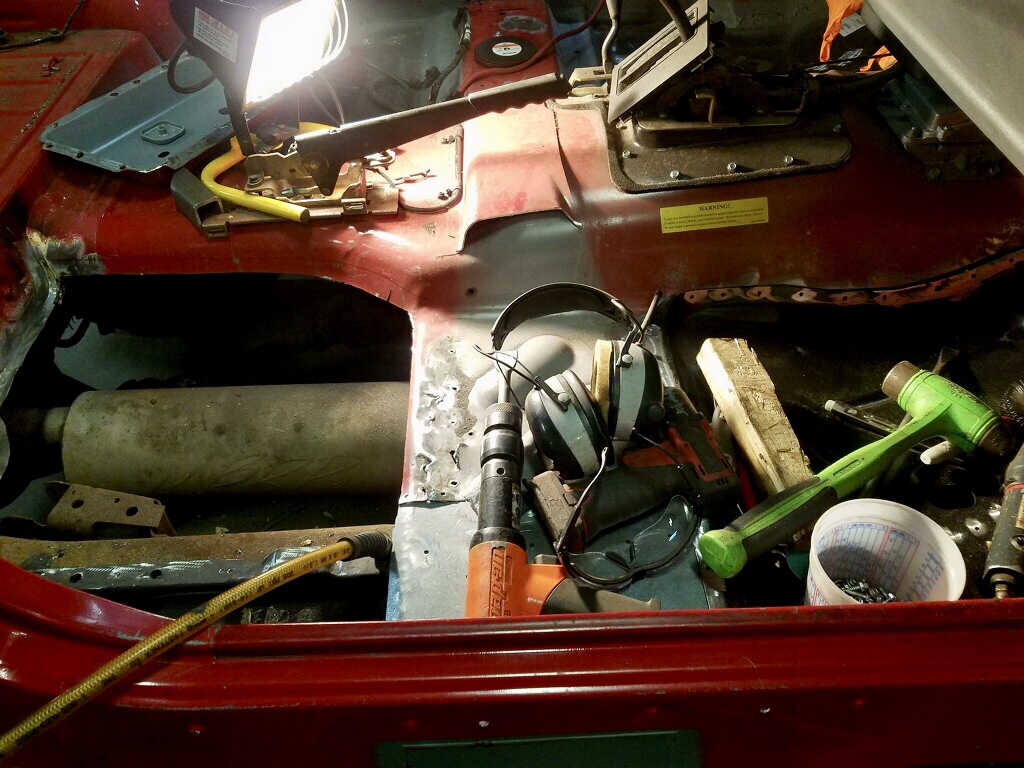 Rocker rot, removed and replaced.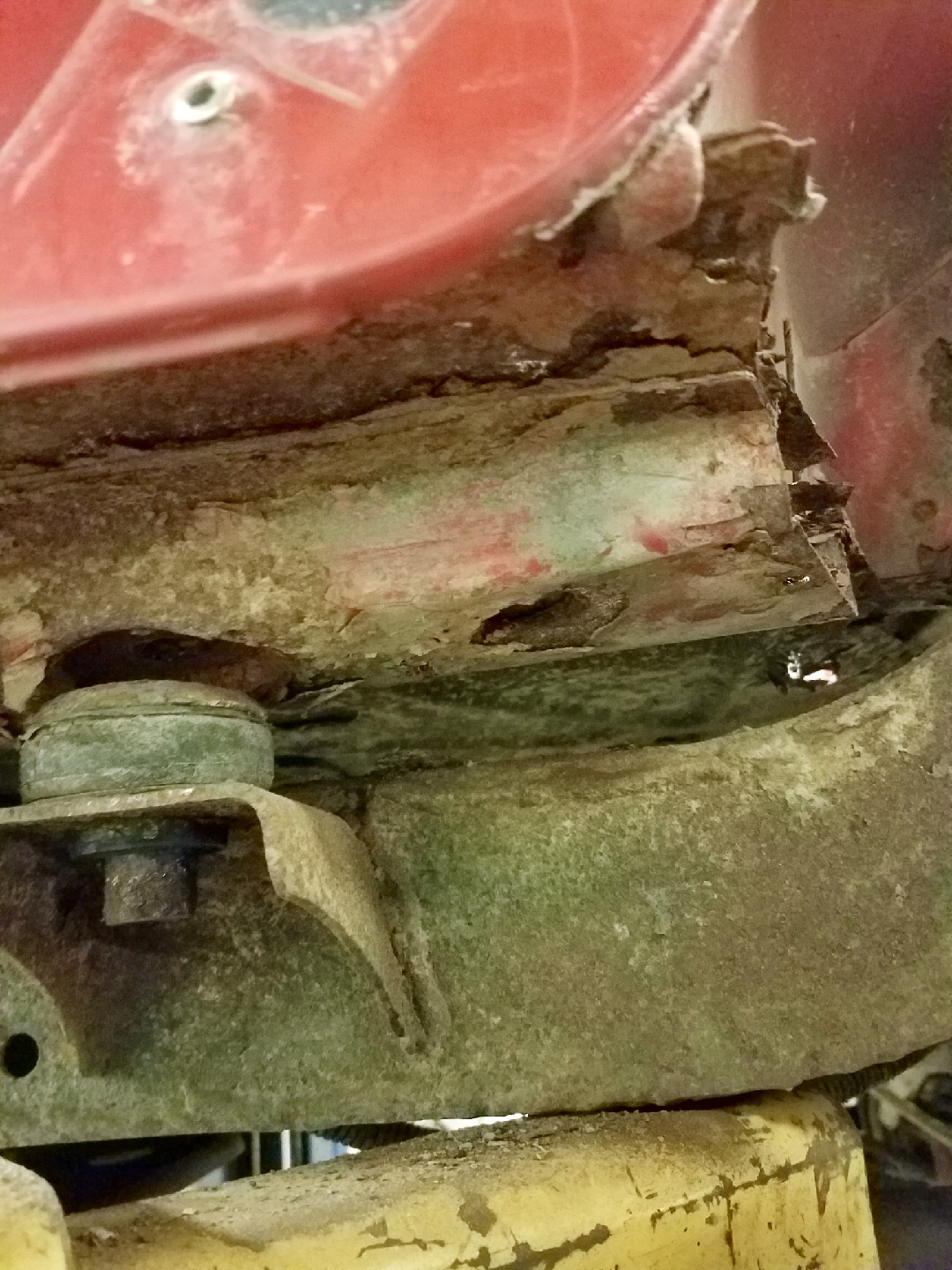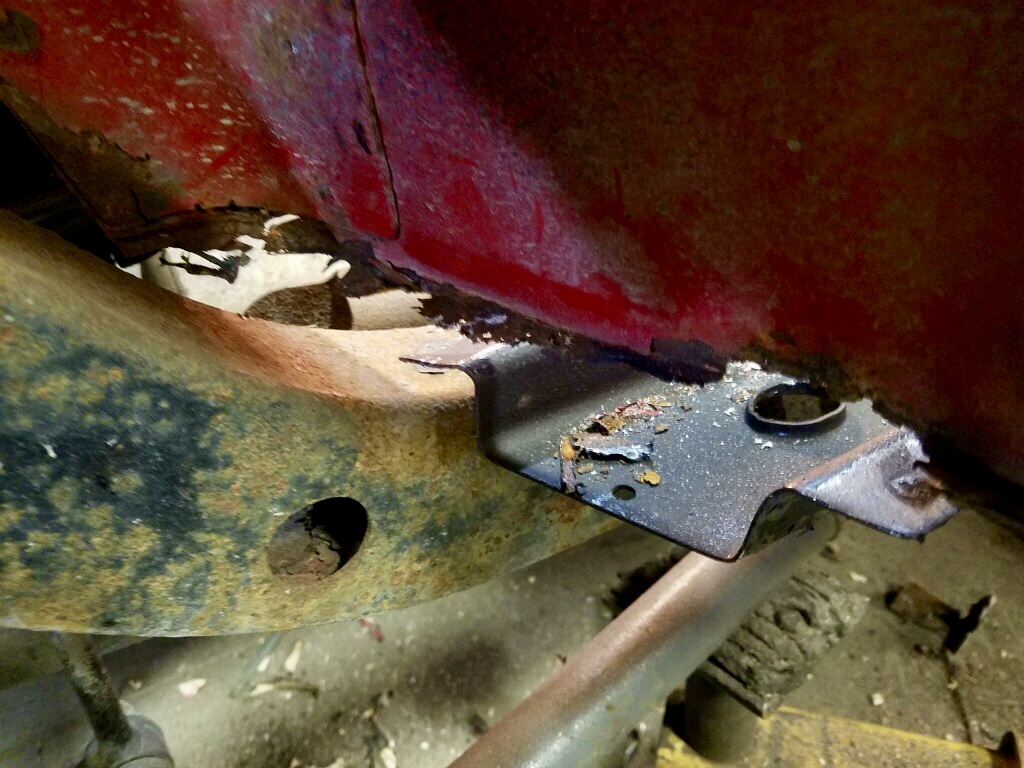 After repairing the floors and tub, the interior of the tub received undercoating making it better than new.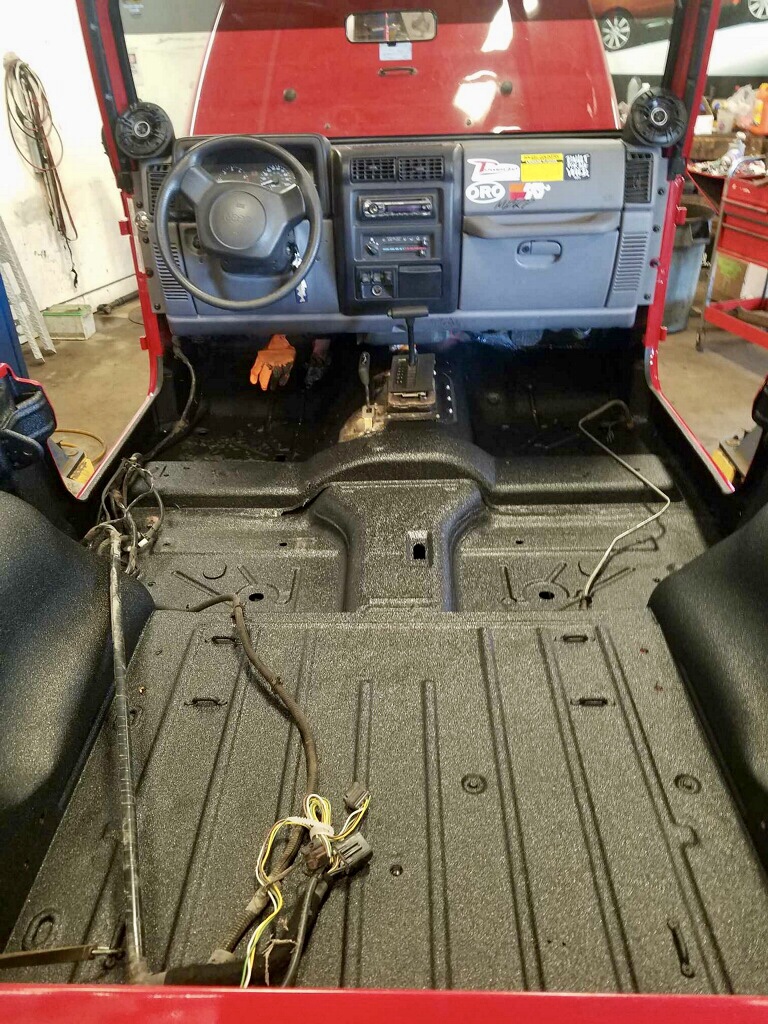 All bumpers and hardware were sandblasted and repainted.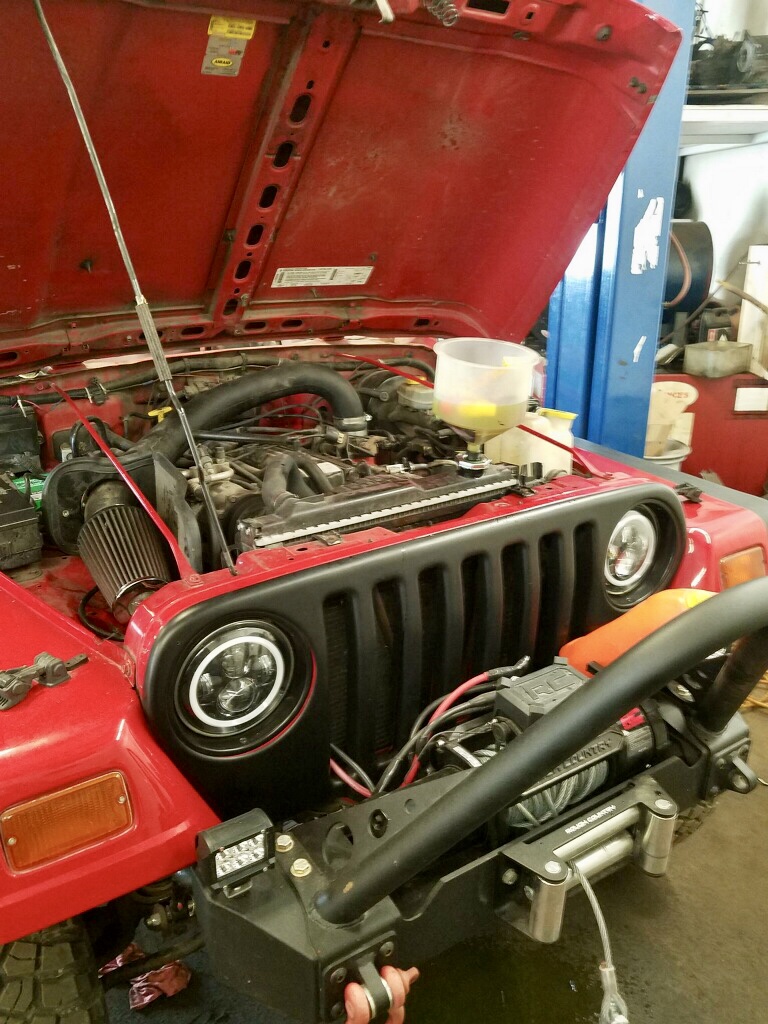 New wheels and tires mounted. We had to use a pair of KM3s we had available as the KO2's the client wanted were still on order.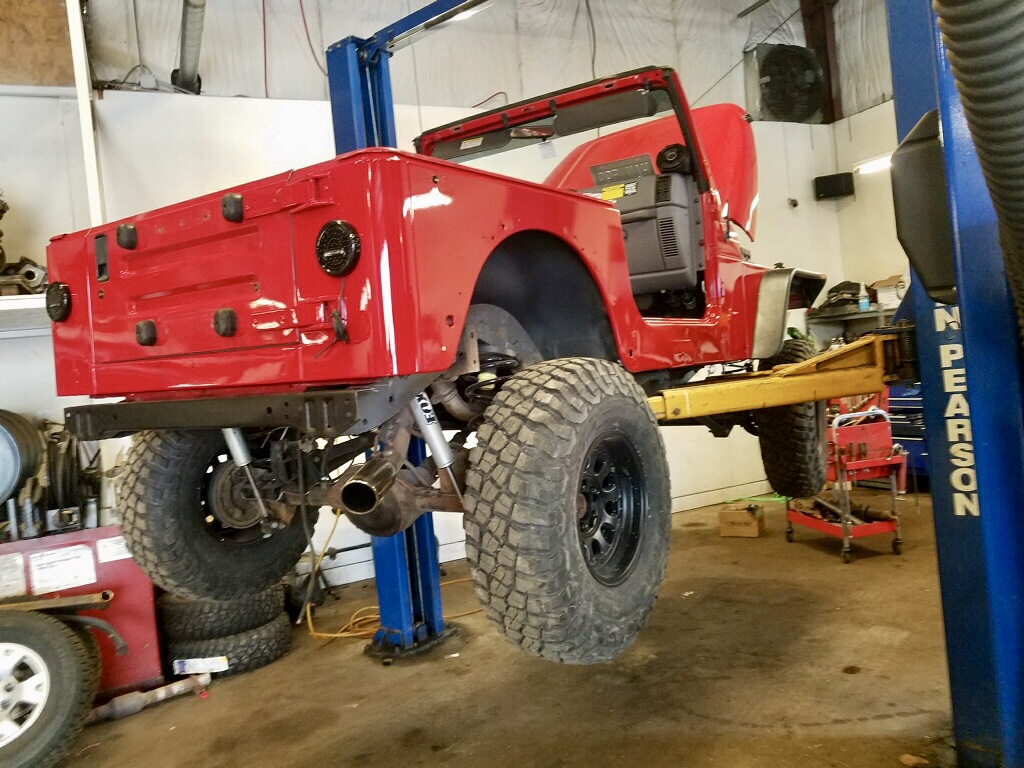 The cage is reinstalled.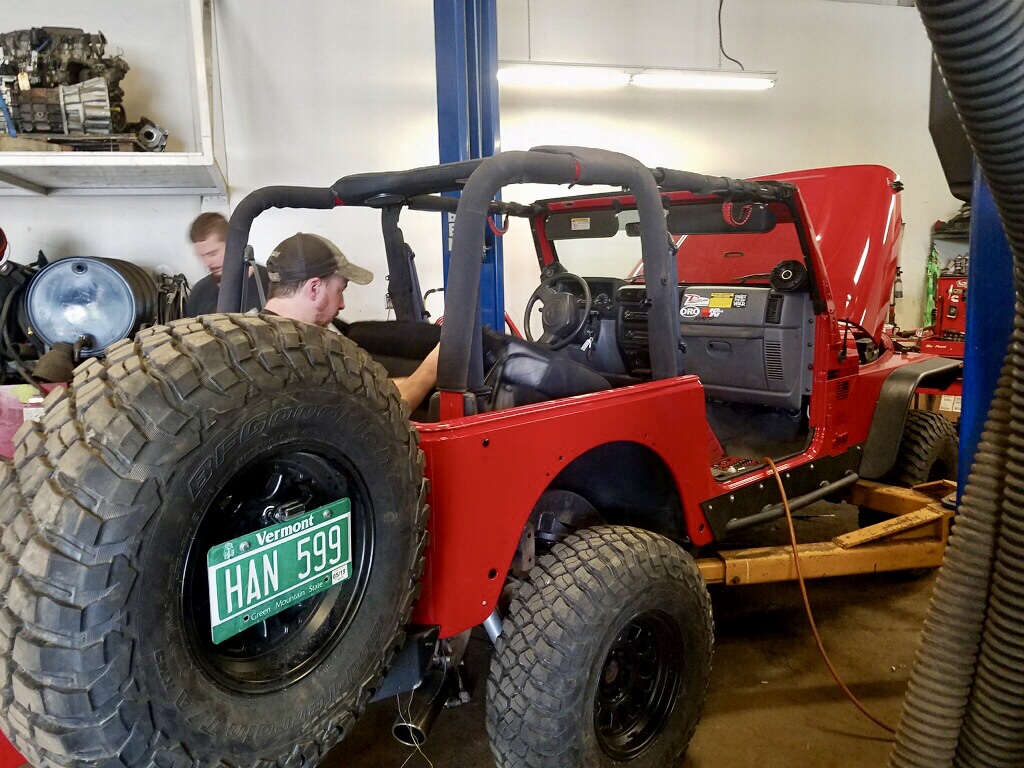 Final adjustments are made and the project is complete.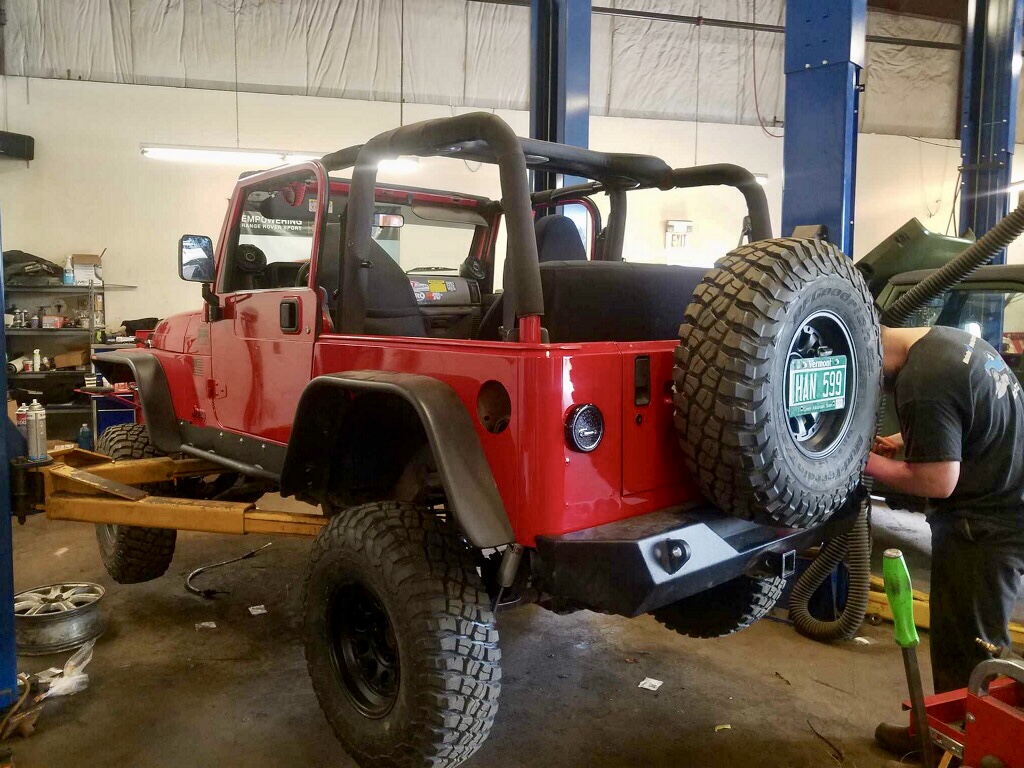 In an emotional exchange, The 4x4 Center handed the keys back over to the owners and off they went. A lot of work went into this Jeep and it was rewarding. That Saturday, the family tagged The 4x4 Center on Social Media, sharing pictures of Friends & Family as they prepared for Prom Night with "Ruby."
While their son may be gone, his legacy lives on...