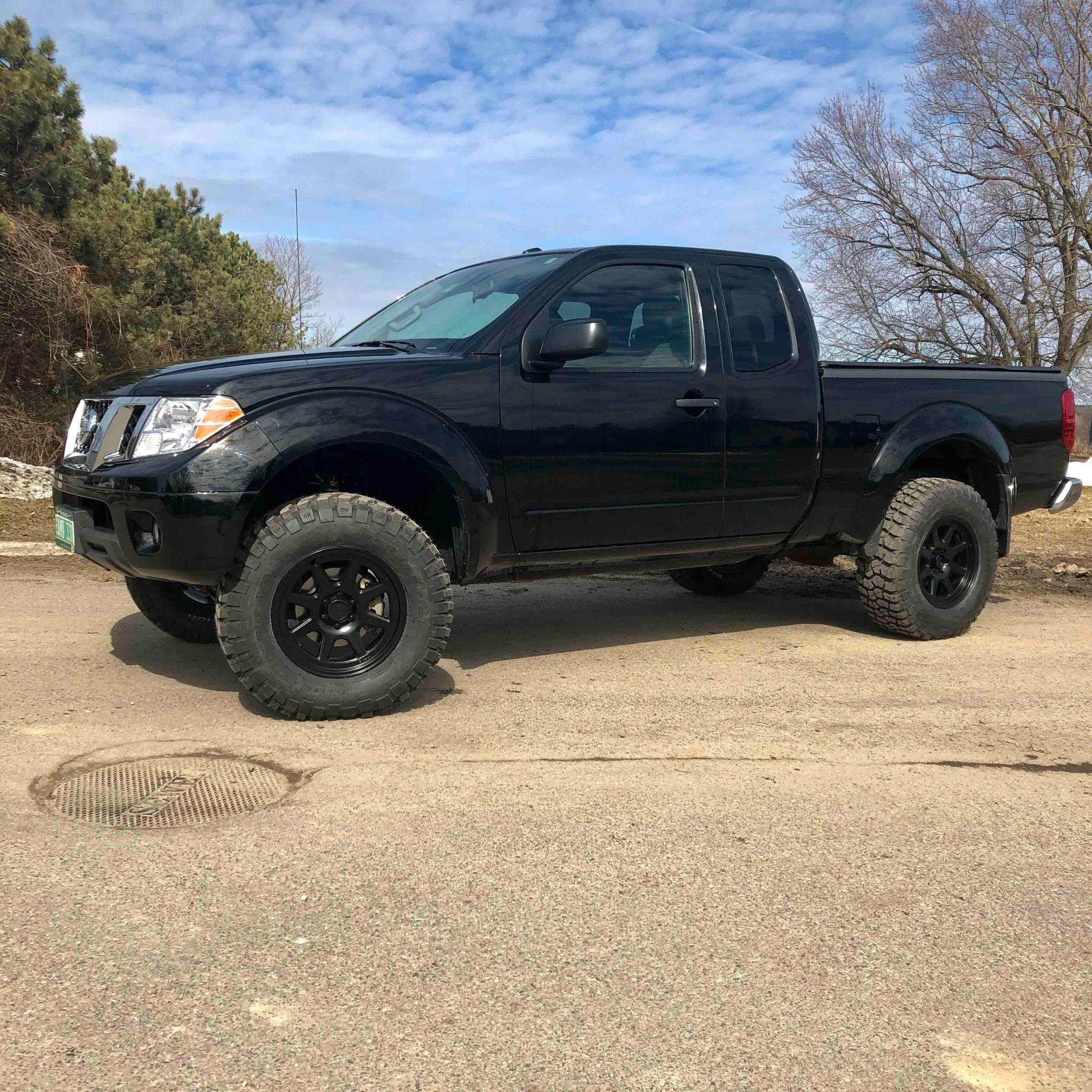 Nissan Frontier 3inch lift
Customer had a tough time getting to their camp which led to some undercarriage scraping and subsequent body work.. Then, came the moment of opportunity - in order to enjoy camp, and not hurt the truck, it must be lifted!
As we discussed the road and terrain it became evident that bigger tires were a must, and in order to get them inside the wheel well, the truck will have to go up to 3 inches. Easier said that done! A 2" lift goes into these trucks very easy but, a 3" takes a lot more work! The 4x4 Center made it happen!
This also turned out to be a very opportune time to lift the truck as well because the origonal tires were dry-rotting, front brakes were done, and the front control arm bushings had seized. Two items, which we replace while lifting anyway!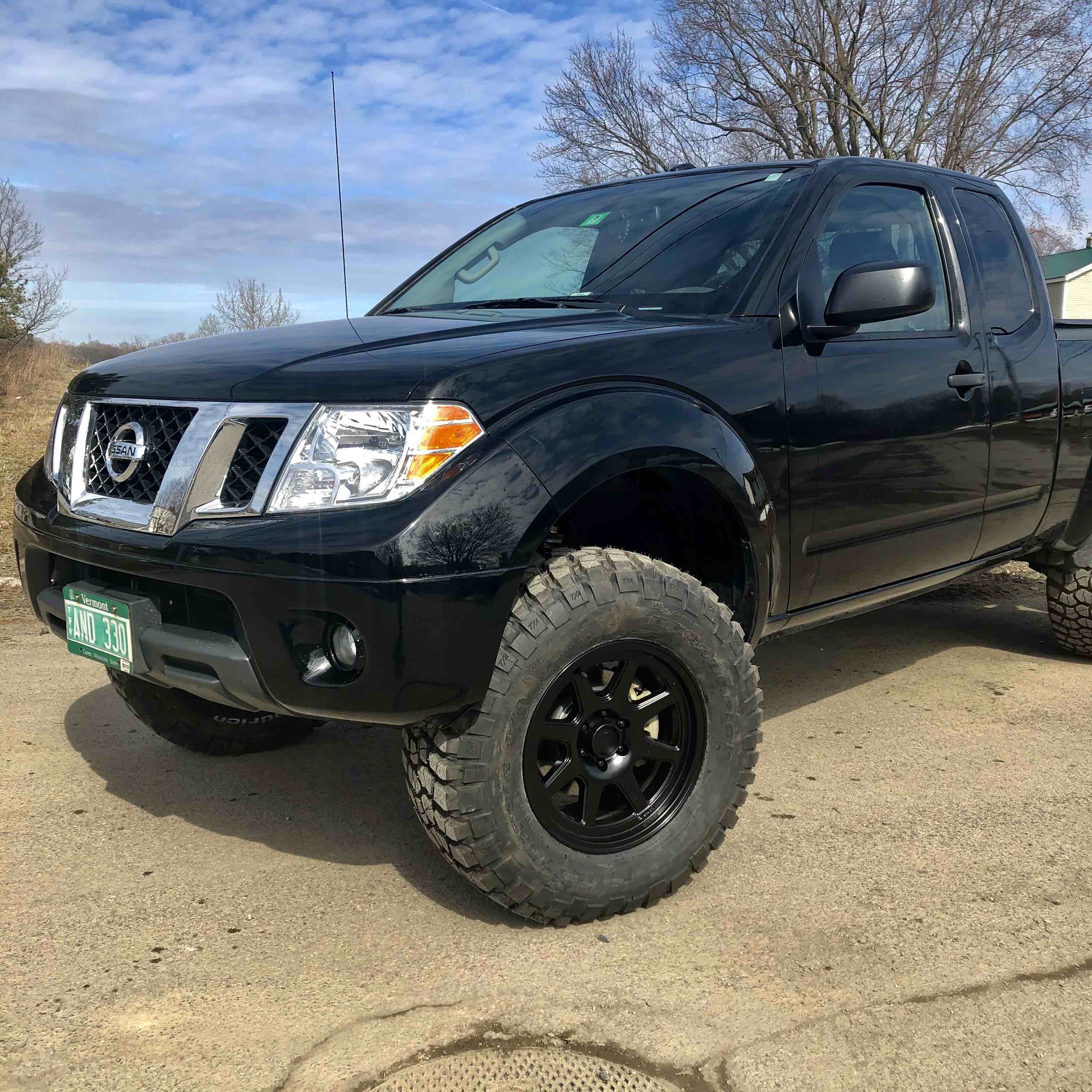 Lifted 3" the truck now clears 285/70/17 (effectively 33") BFGoodrich KM2s on KMC 301 Turbine Wheels. That's a lot of tire for a Frontier!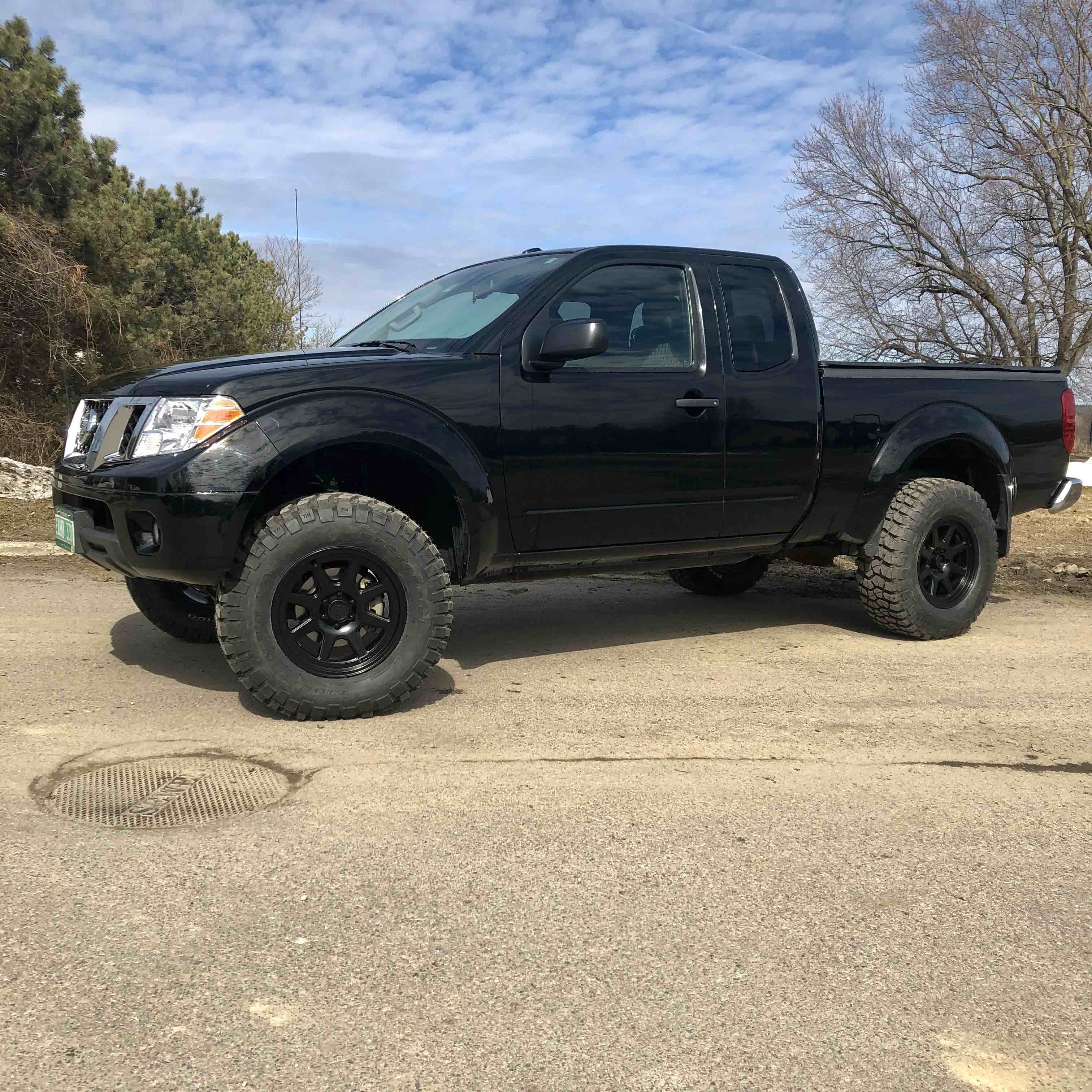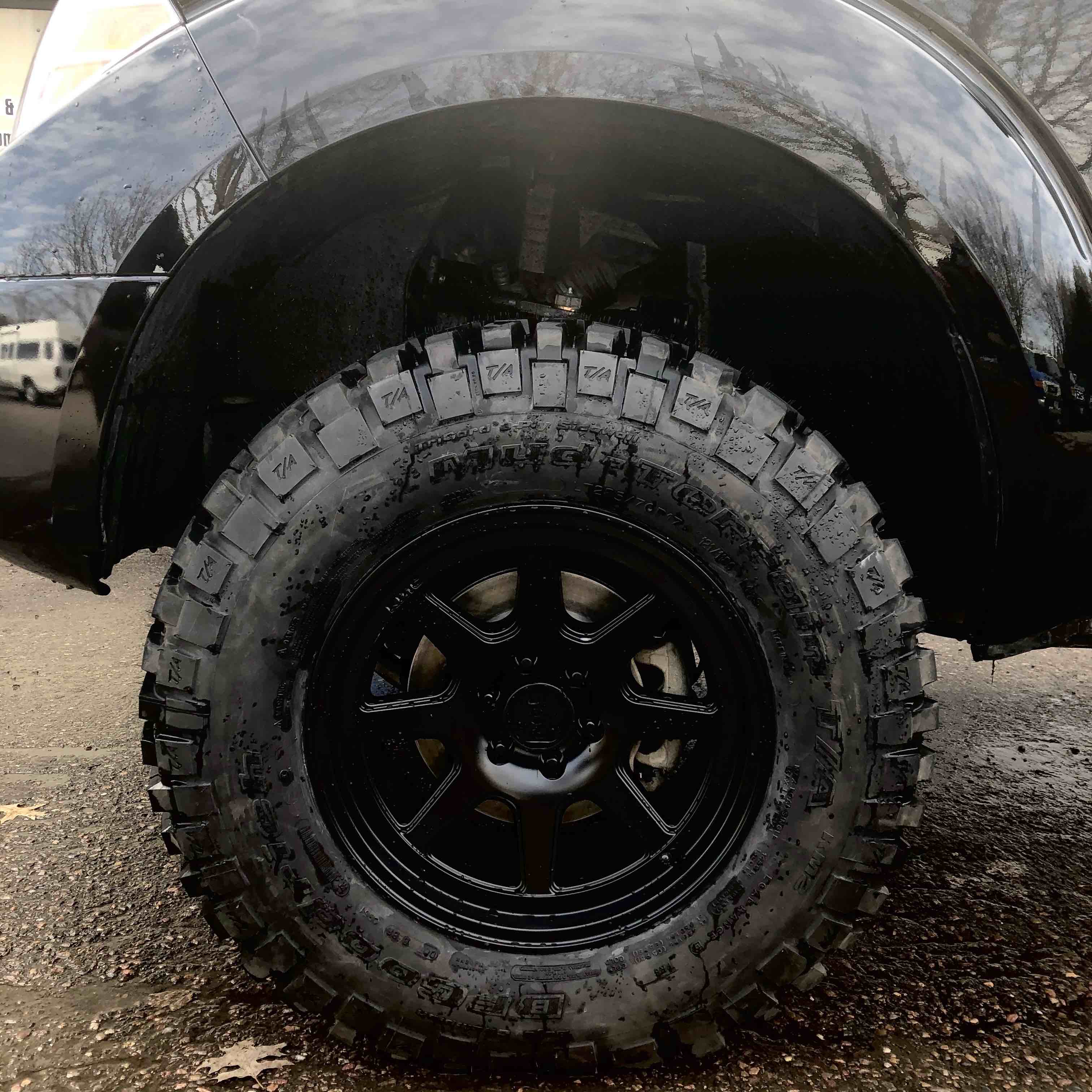 Here you'll see how nicely the wheel fits the wheel well. This took a lot of work because everything had to be moved forward to fit the larger sized tires. This is one of those jobs where skilled and experienced mechanics know exactly what needs to be done. In the photo below, you'll see how angled the wheel assembly becomes.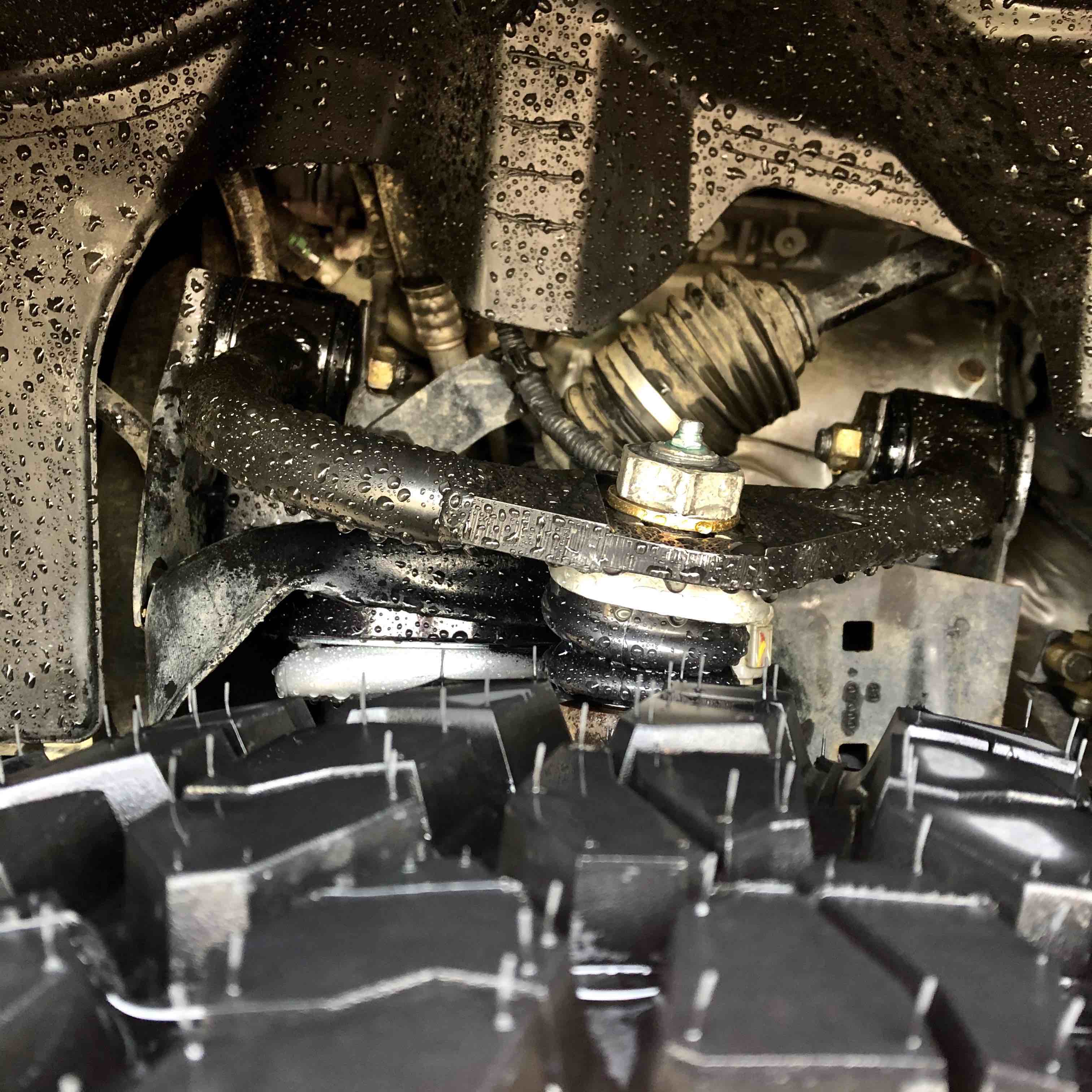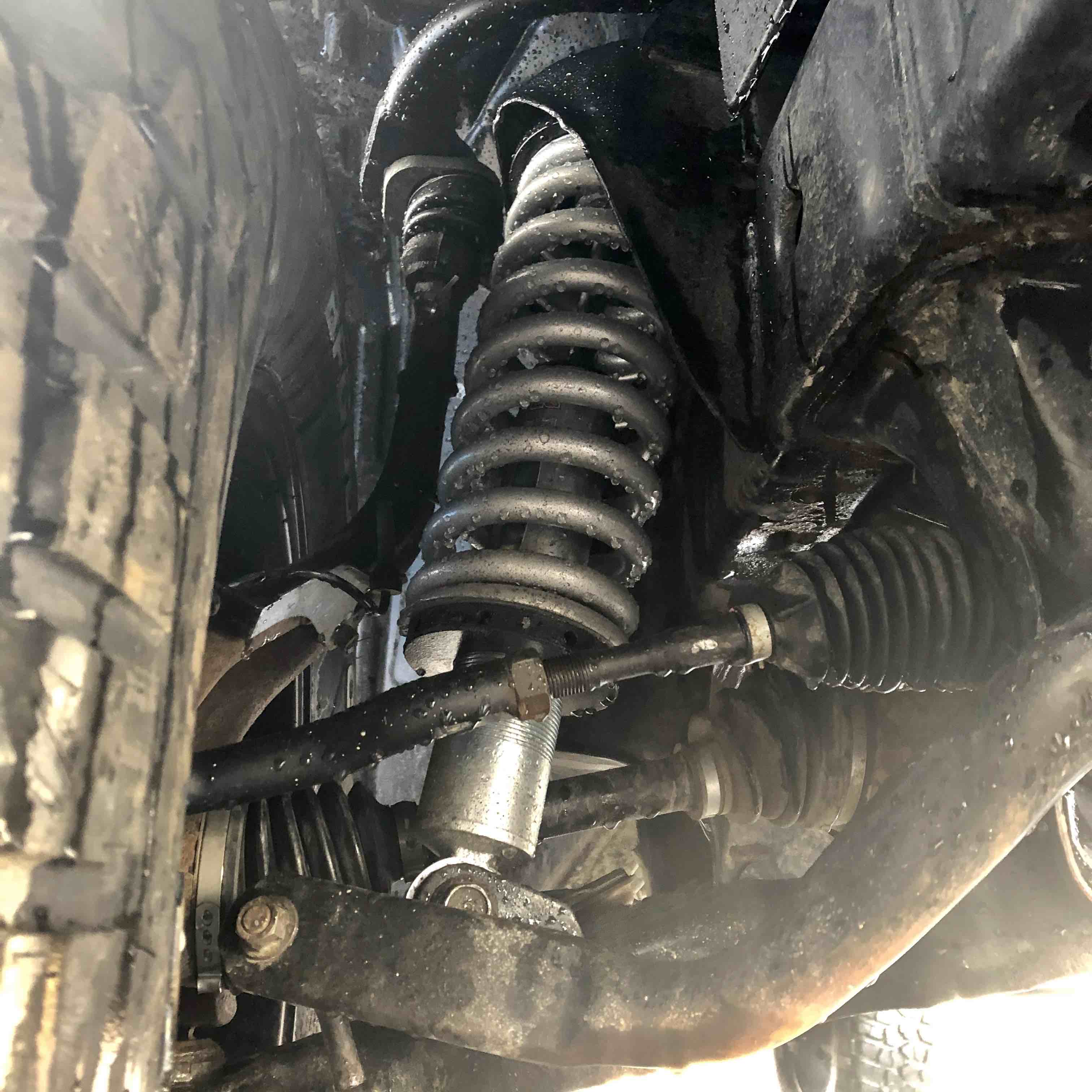 As with most projects, all installed components received our 4 stage corrosion prevention process to keep them looking and functioning new, as long as possible.
Up font, lift was achieved via Nisstec 550lb Extended Travel Coilovers and SPC adjustable control arms.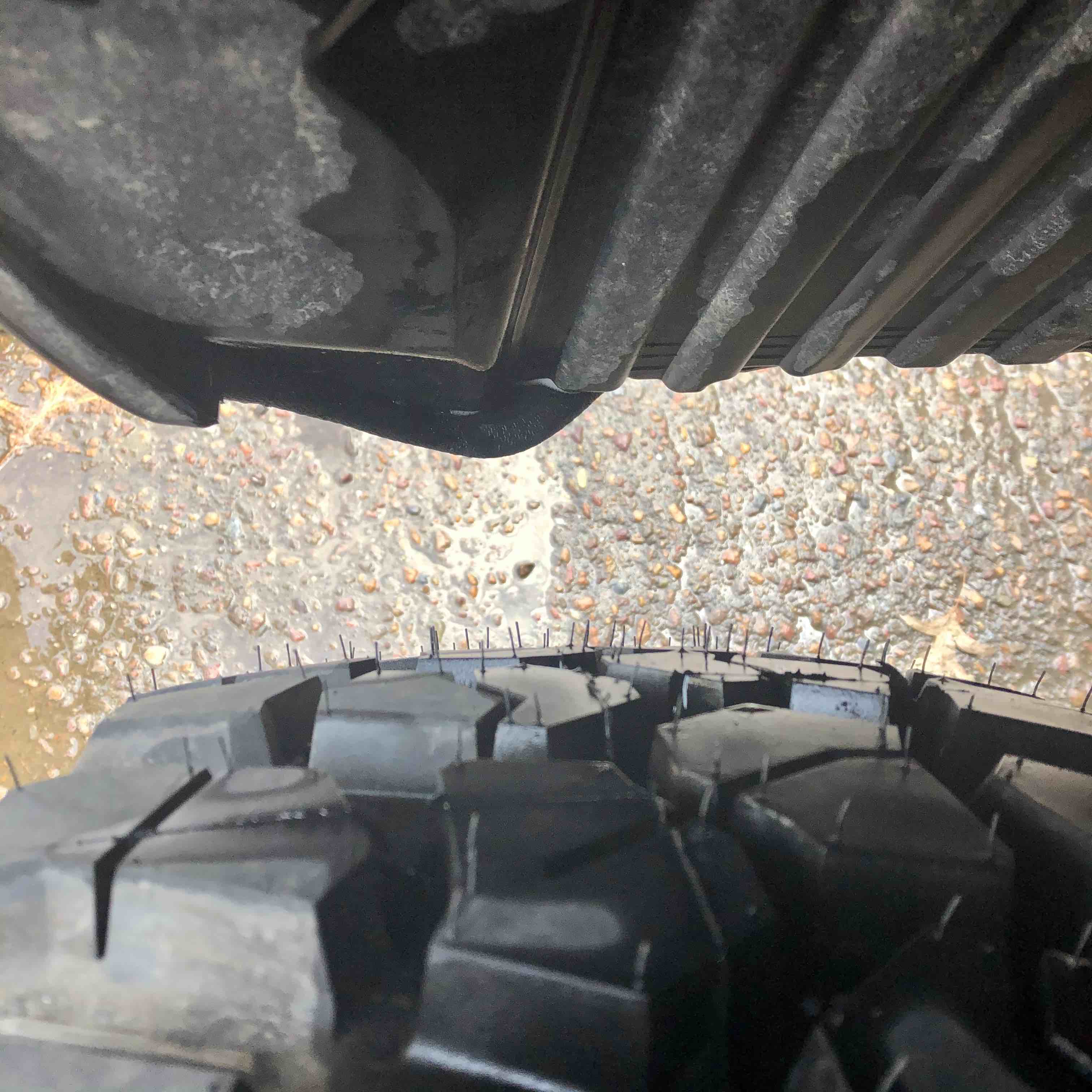 A bit of trimming in front and behind the tire was required to clear the tires without rubbing. Rust protected and nicely finished with edge guard, an untrained eye would never know any trimming has occured.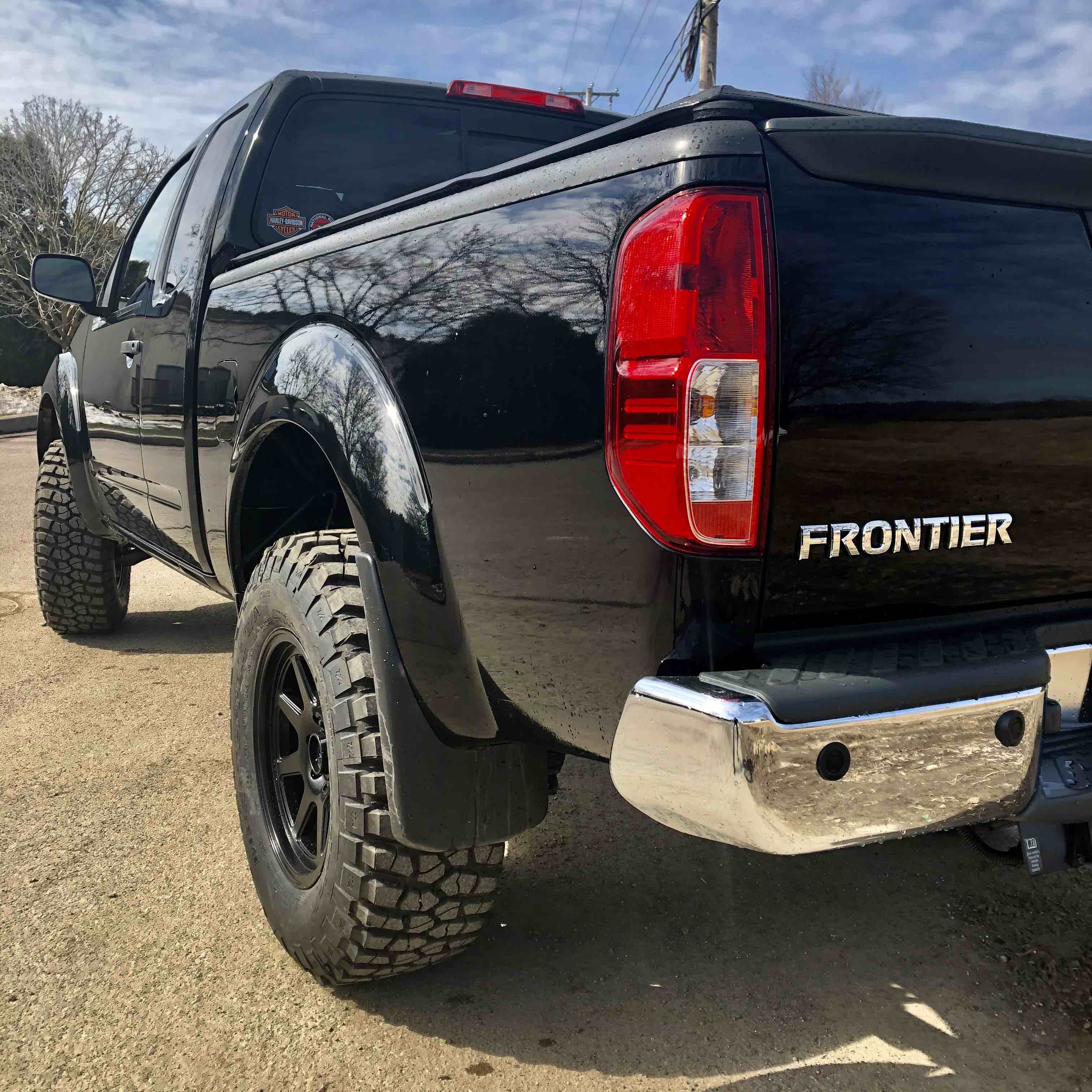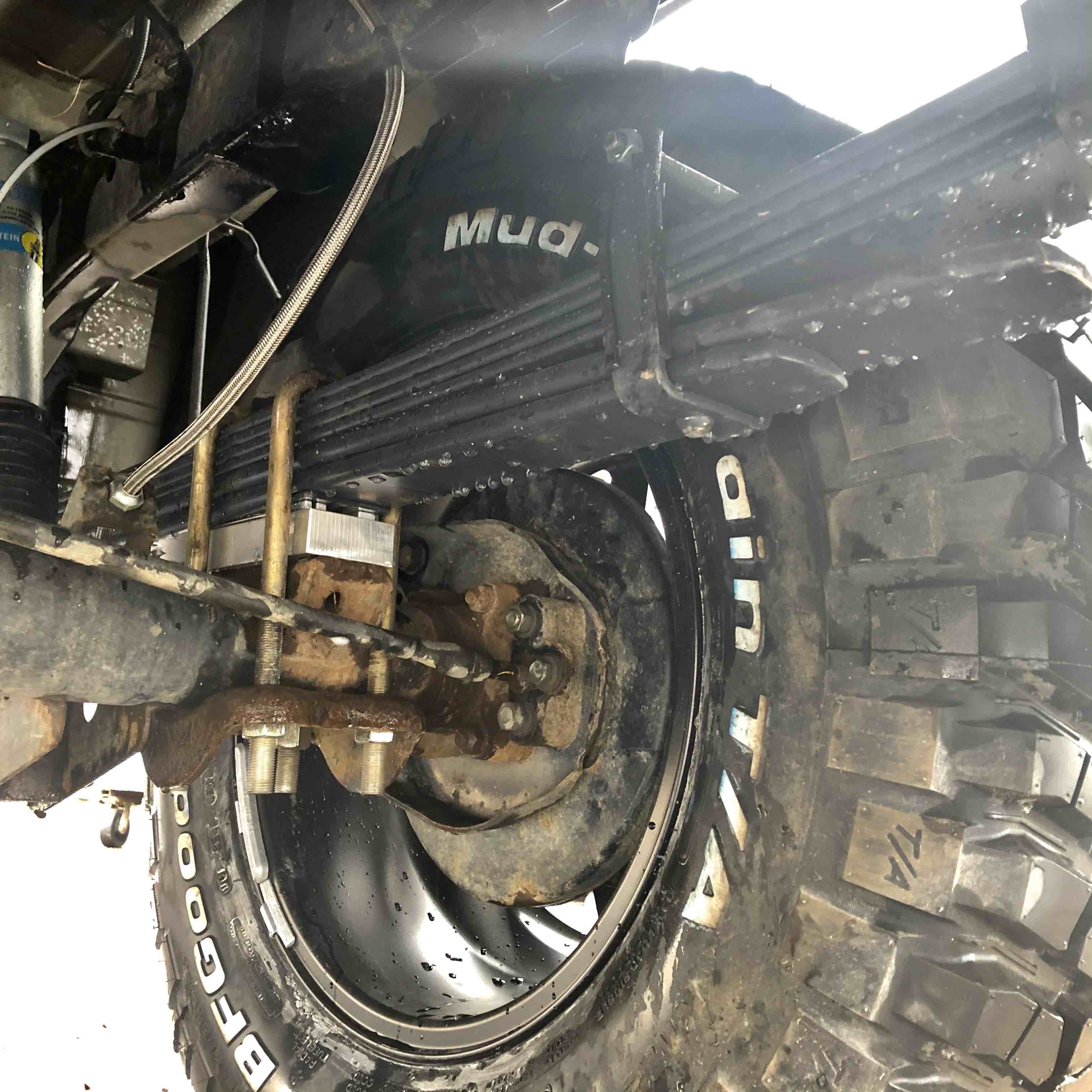 Out back Old Man Emu two stage leaf packs were added with a 1" spacer and Bilstein shocks providing a good combination of lift and medium stiffness to carry load, and manage the trail.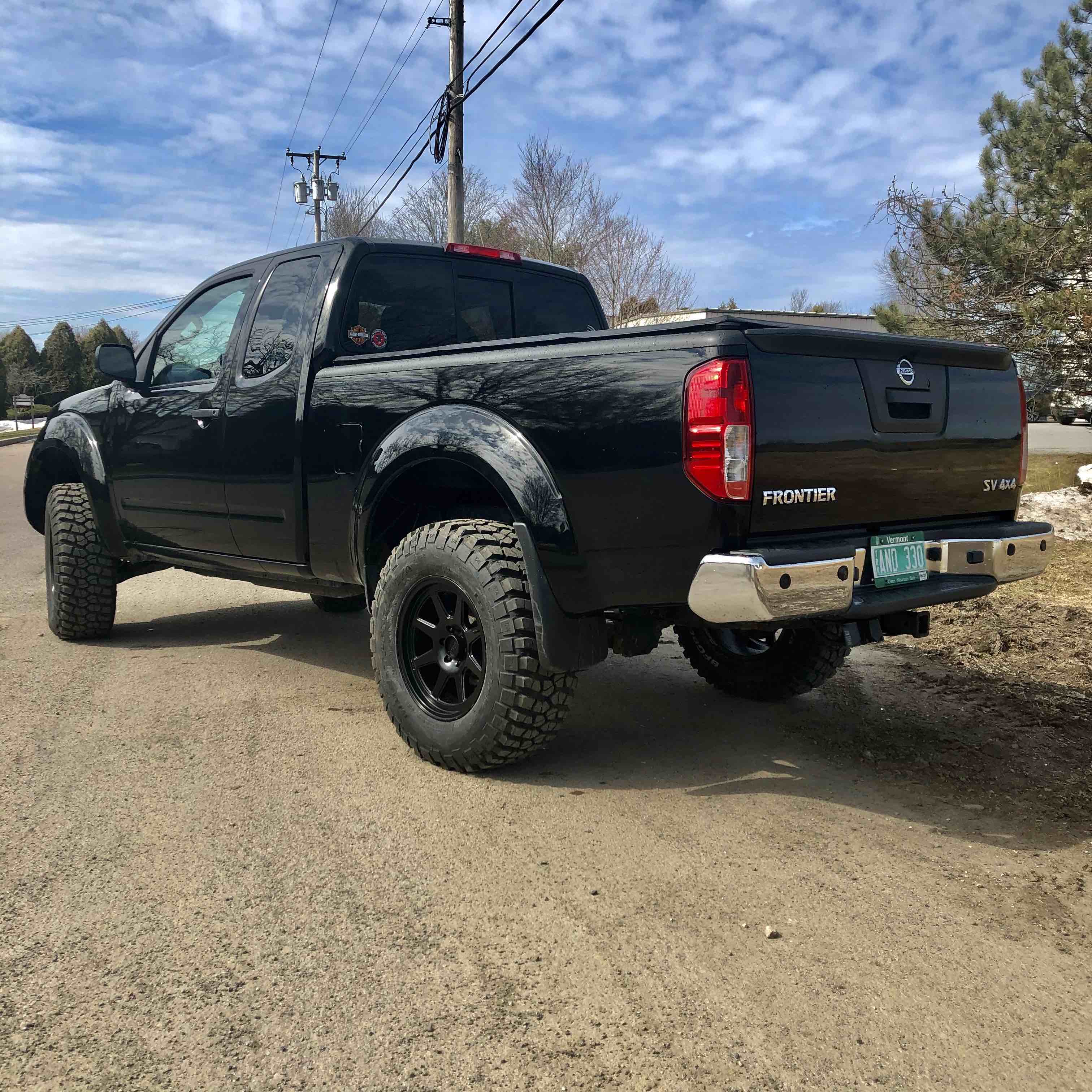 #nissan, @nissan, #fronteir, #nissanfrontier
@specialty_products_company, #spc, #specialtyproducts
@bilstein_official, #bilsteinshocks
@oldmanemurd, #oldmanemu,
@nisstec, #nisstec
#bfgoodrichtires, #KM2
@kmcwheels, #kmcwheels