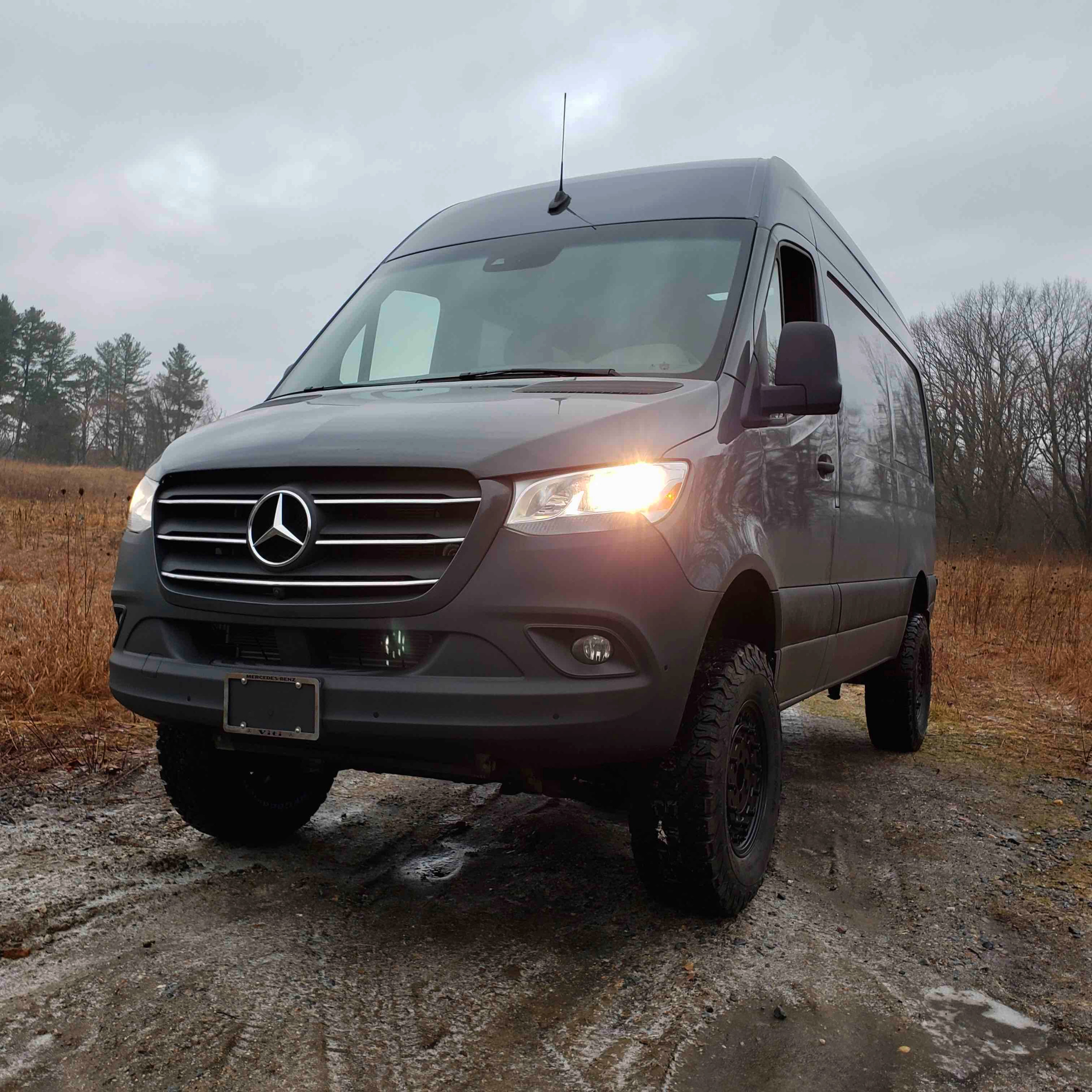 Lifted Mercedes Sprinter Van
This thing is WILD! Have you been dreaming of a LIFTED 4x4 Mercedes Sprinter 2500 Van on 33" BFGoodrich #KO2s?
The answer to your dreams is the Agile RIP Kit from Agile Off-Road with Fox Shocks - designed to optimize the weight and load distribution of the vehicle, creating a more stable and predictable ride quality. We've been doing a lot of Sprinter work and welcome your next project!