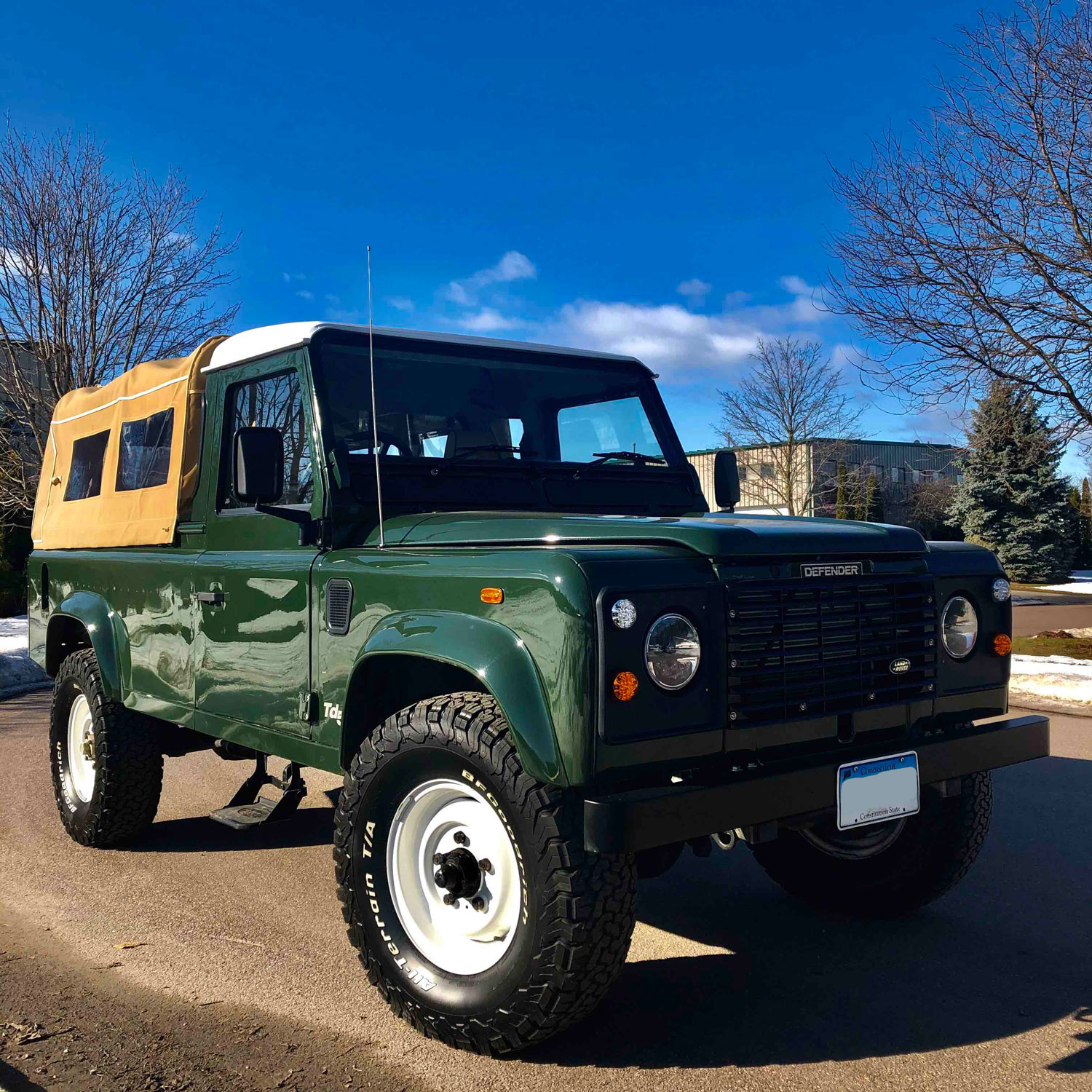 Land Rover Defender 110 Pick Up Restoration
Land Rover Pick Up Restoration Project
This Defender 110 came to us, to repair accident damage. It had been rolled onto it's side damaging the roof, doors, firewall, LH front fender, rear body and hoop set. It had been put together on a galvanized frame in the UK a few years ago and was in ok shape prior to the accident. A check over was done on the vehicles and mechanical issues noted but we were unable to drive it so there were some unknown's starting the project. The customer also wanted a few items upgraded while we had it apart.
Before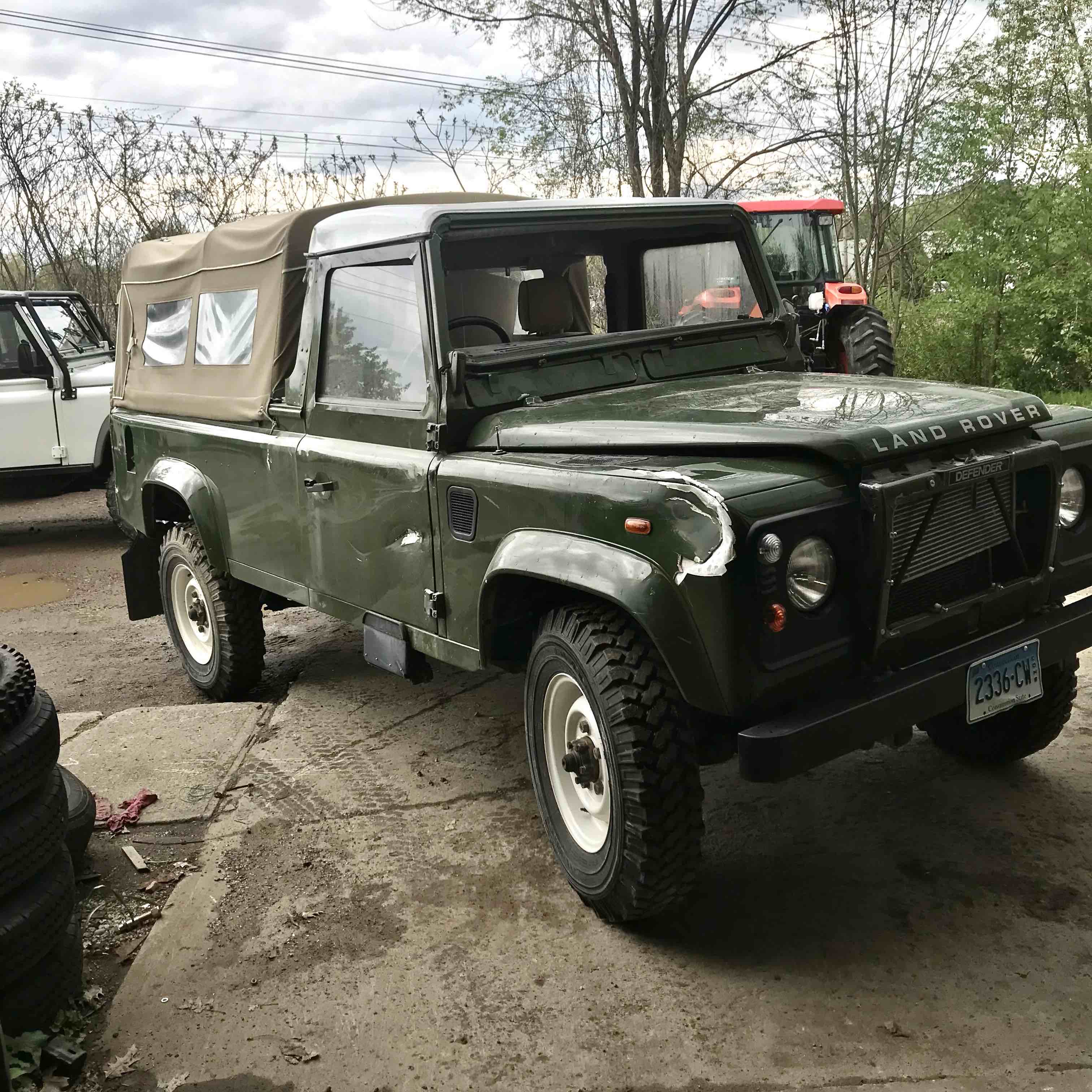 The damage to the Rh wing shows that a lot of body filler was used last time the defender was painted.
The hoopset was bent so that was replaced but the canvas had very little damage from the accident so it was reused.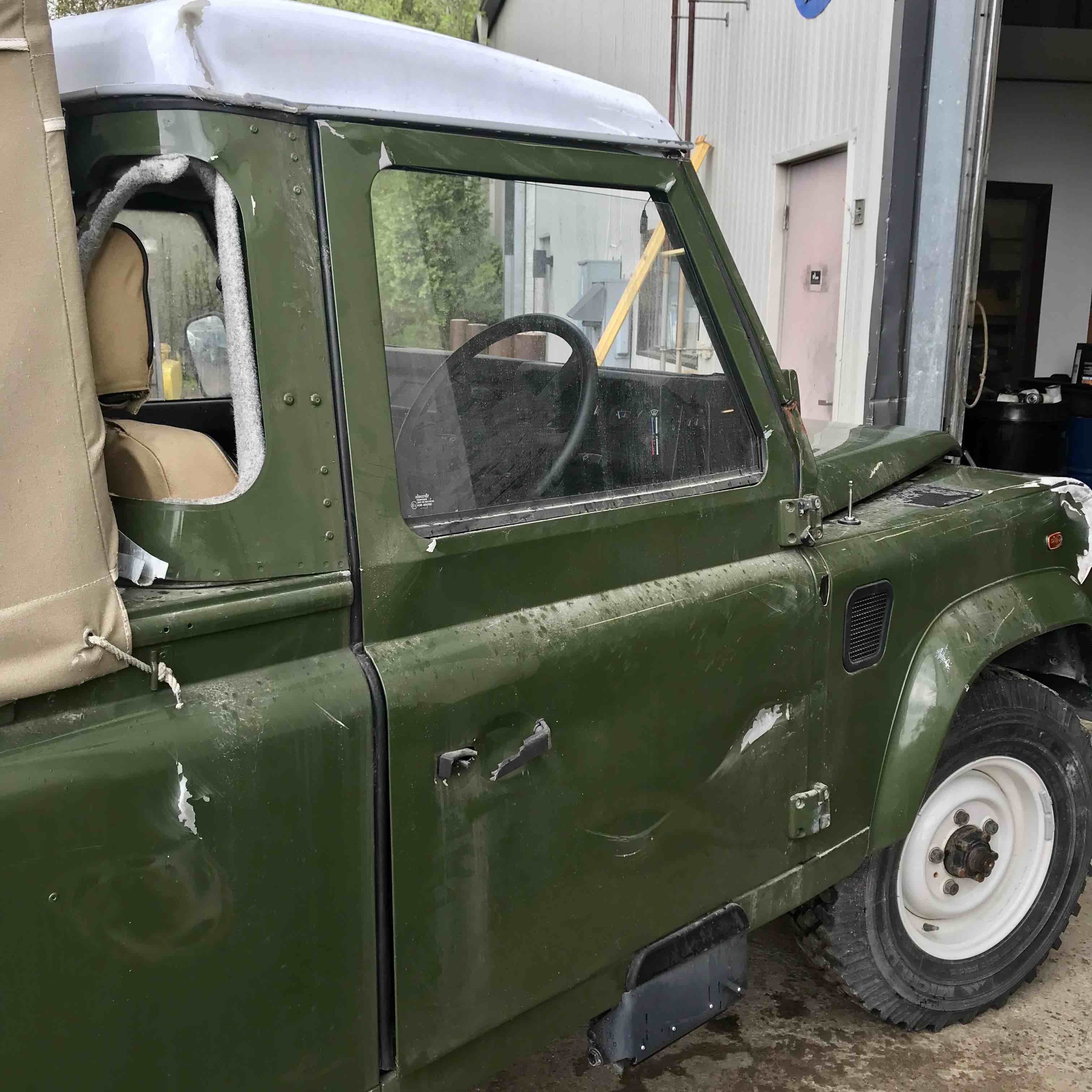 The truck cab was also bent beyond economical repair so it was replaced.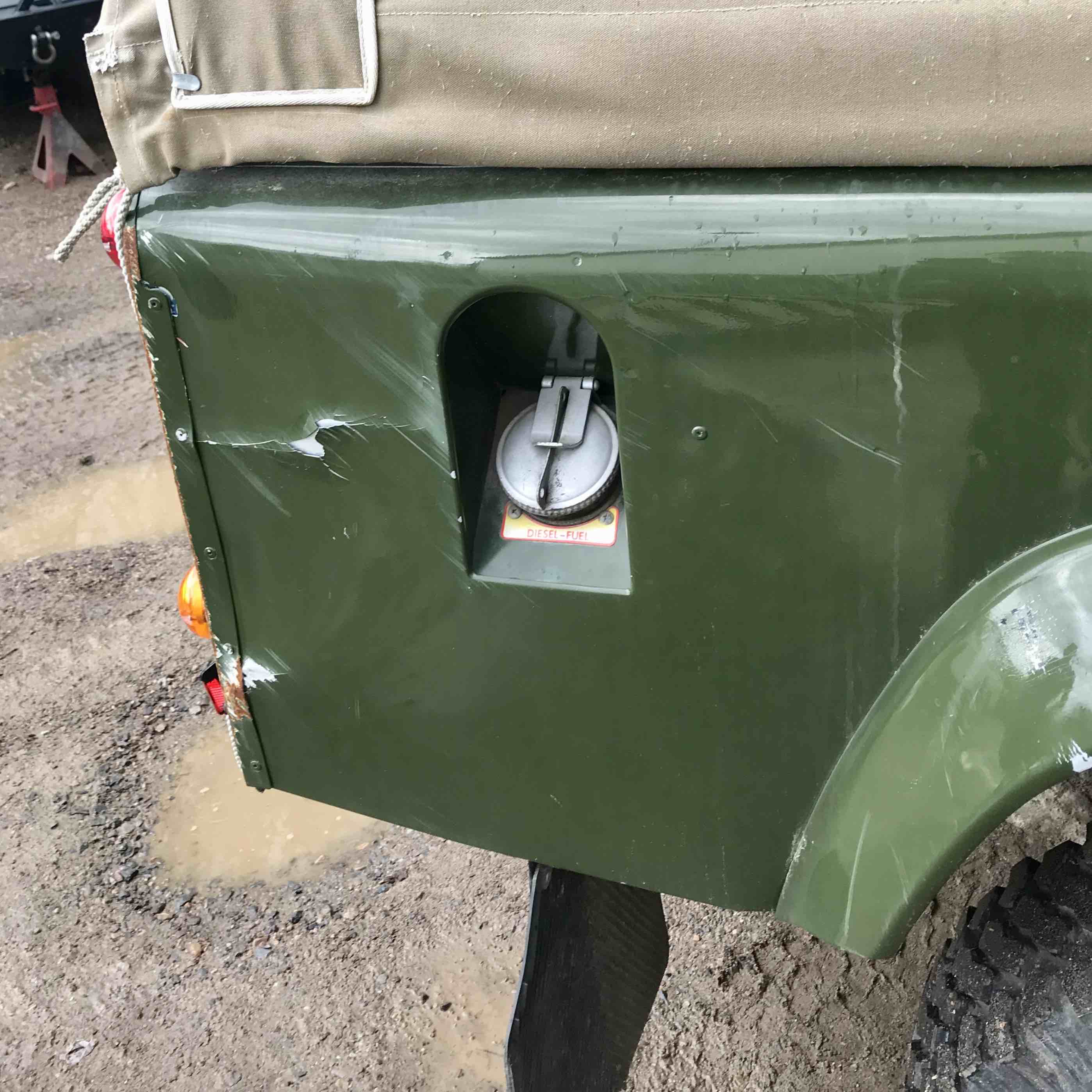 While the rear body doesn't look too bad it is actually quite bent. It would have required a lot of labor to repair. Loading body work with filler just to make it look good is something we simply do not do at The 4x4 Center. Fortunately we had a take off body in inventory that was ideal for the job.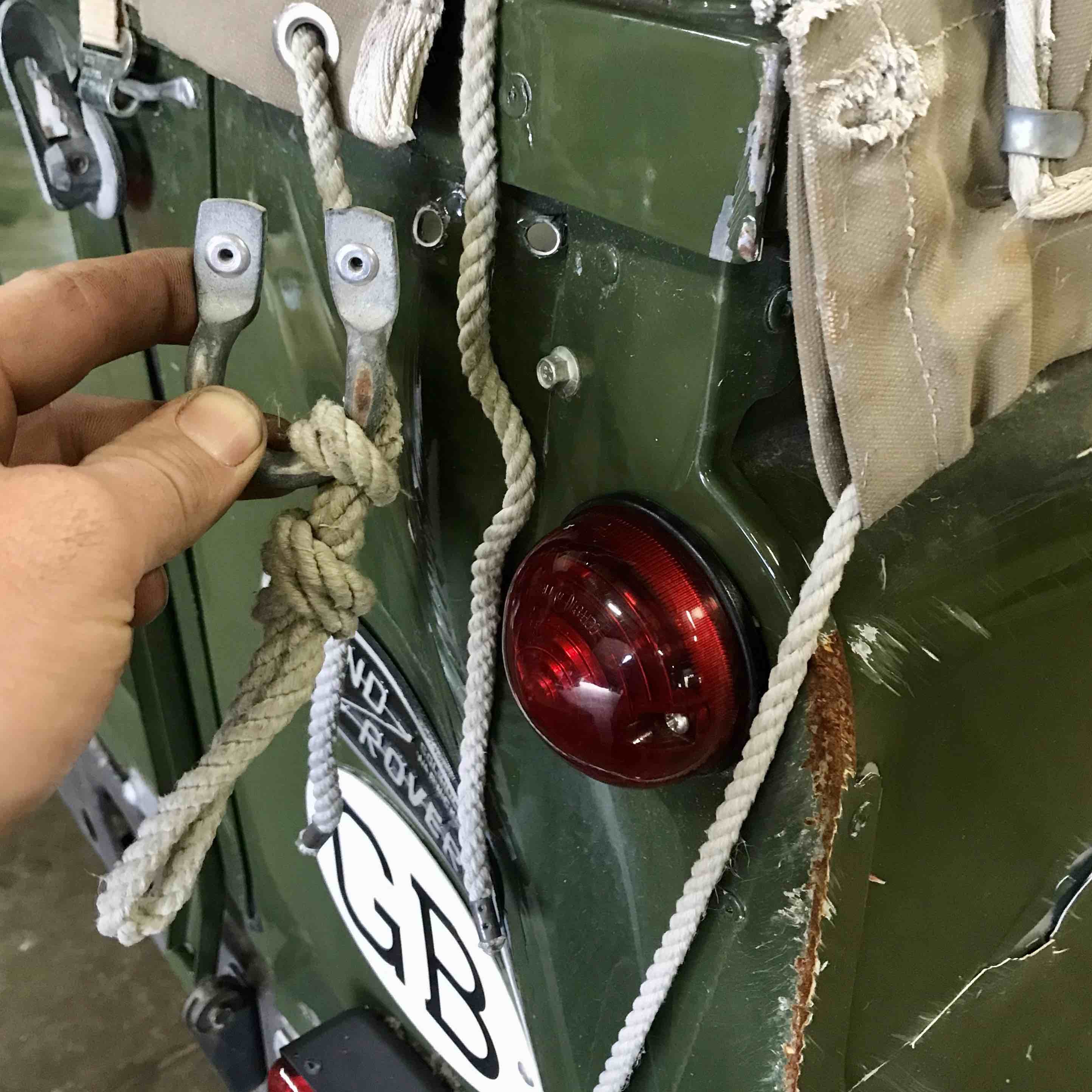 After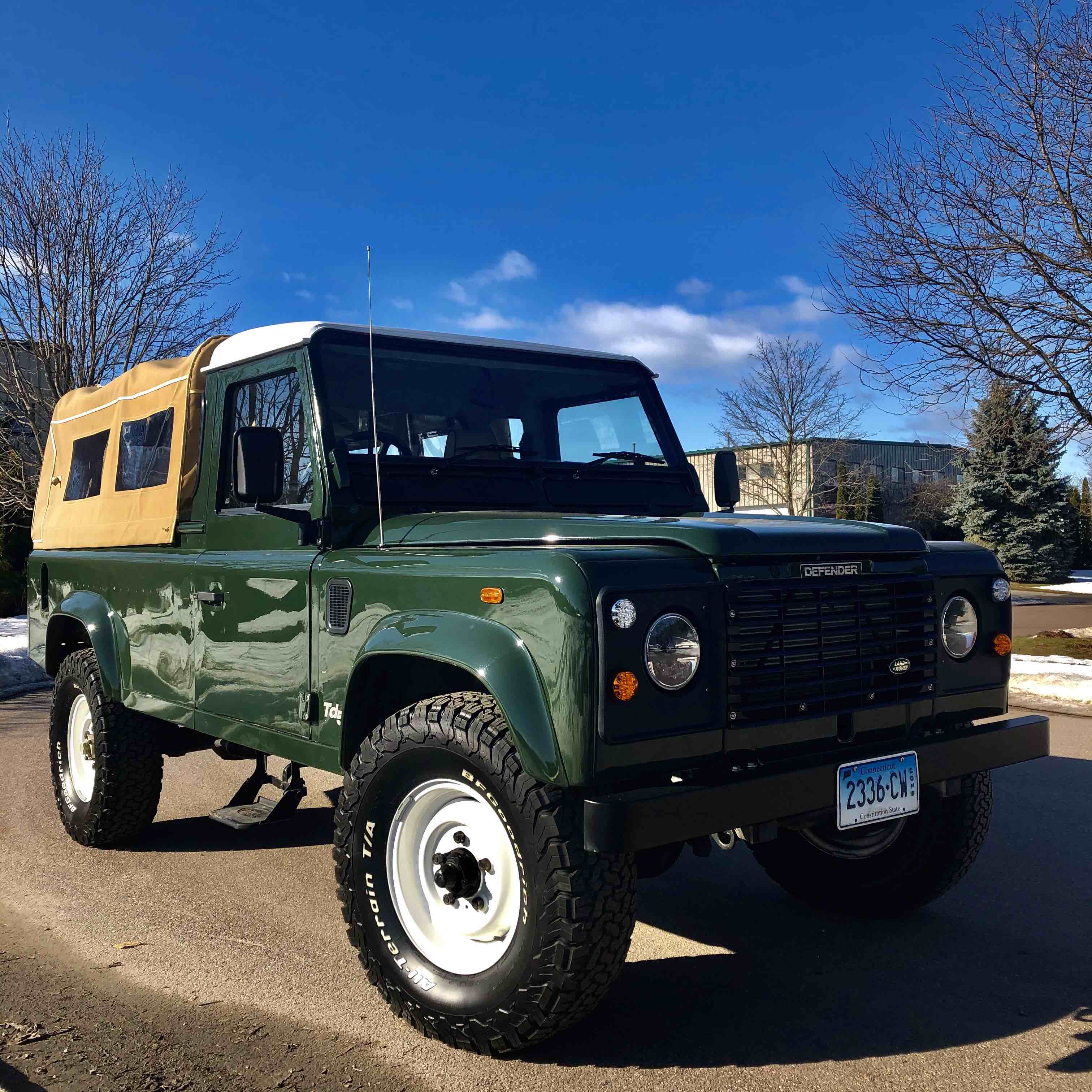 Wing looks great.
Bed and canvas top look great.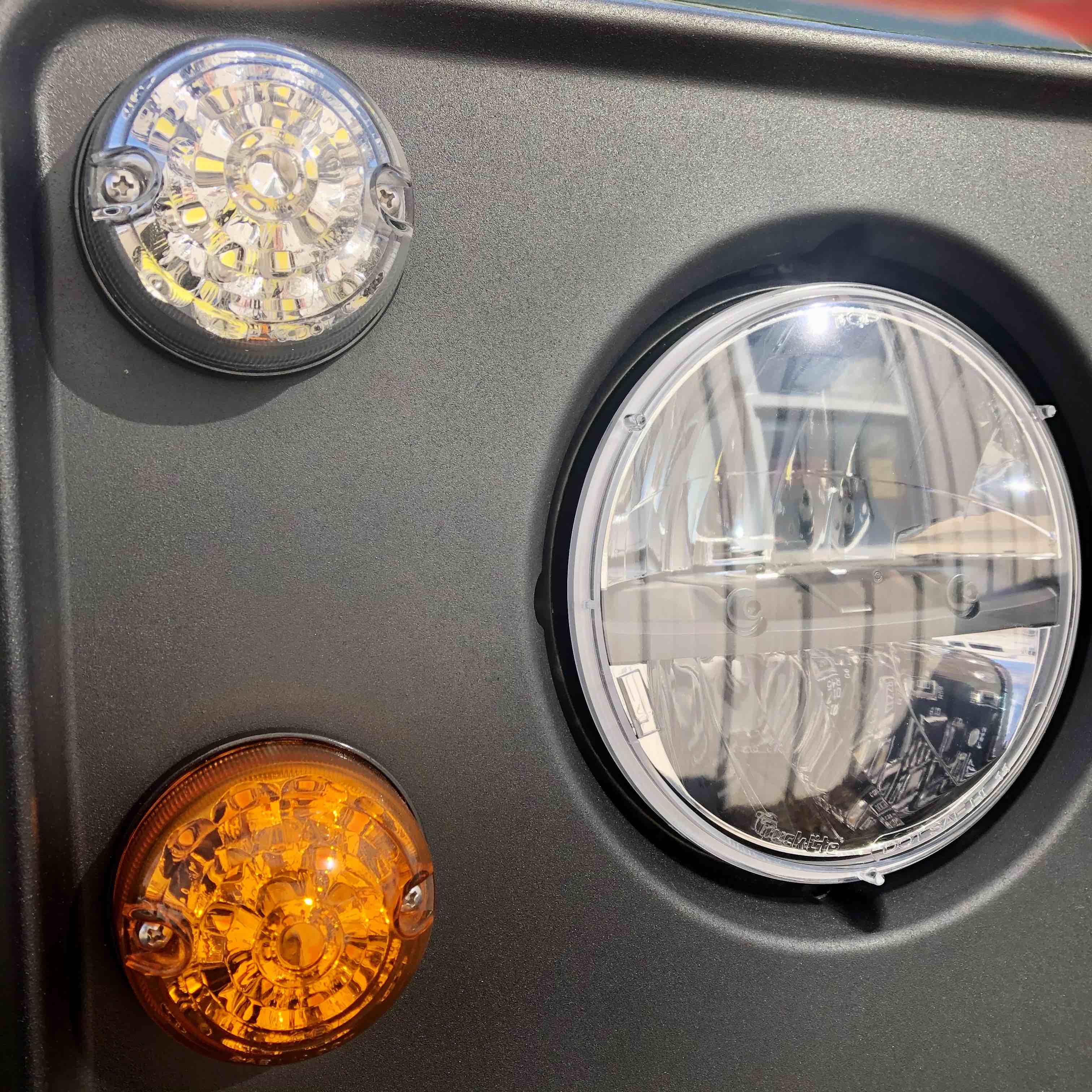 Visibility was greatly increased with an LED lighting upgrade all the way around.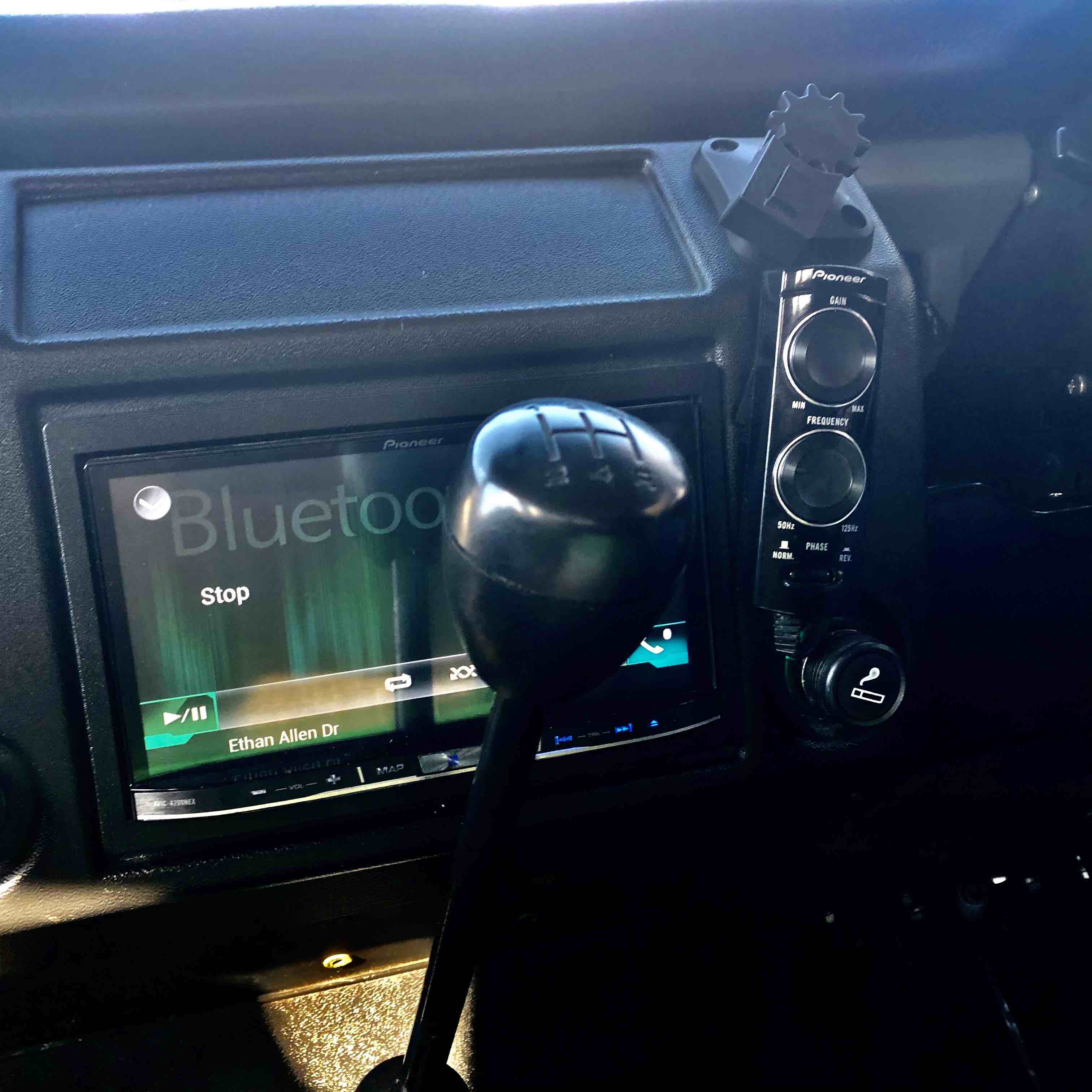 One area that this Defender had issues (before the accident) was with the wiring. A GPS / radio unit had been installed very poorly. Wires run through holes without grommets, many feet of extra harness just tucked in corners, poor connections to the body harness etc. We completely remade the wiring harness, updated the head unit, mounted the amps & subwoofer properly & replaced the back up camera.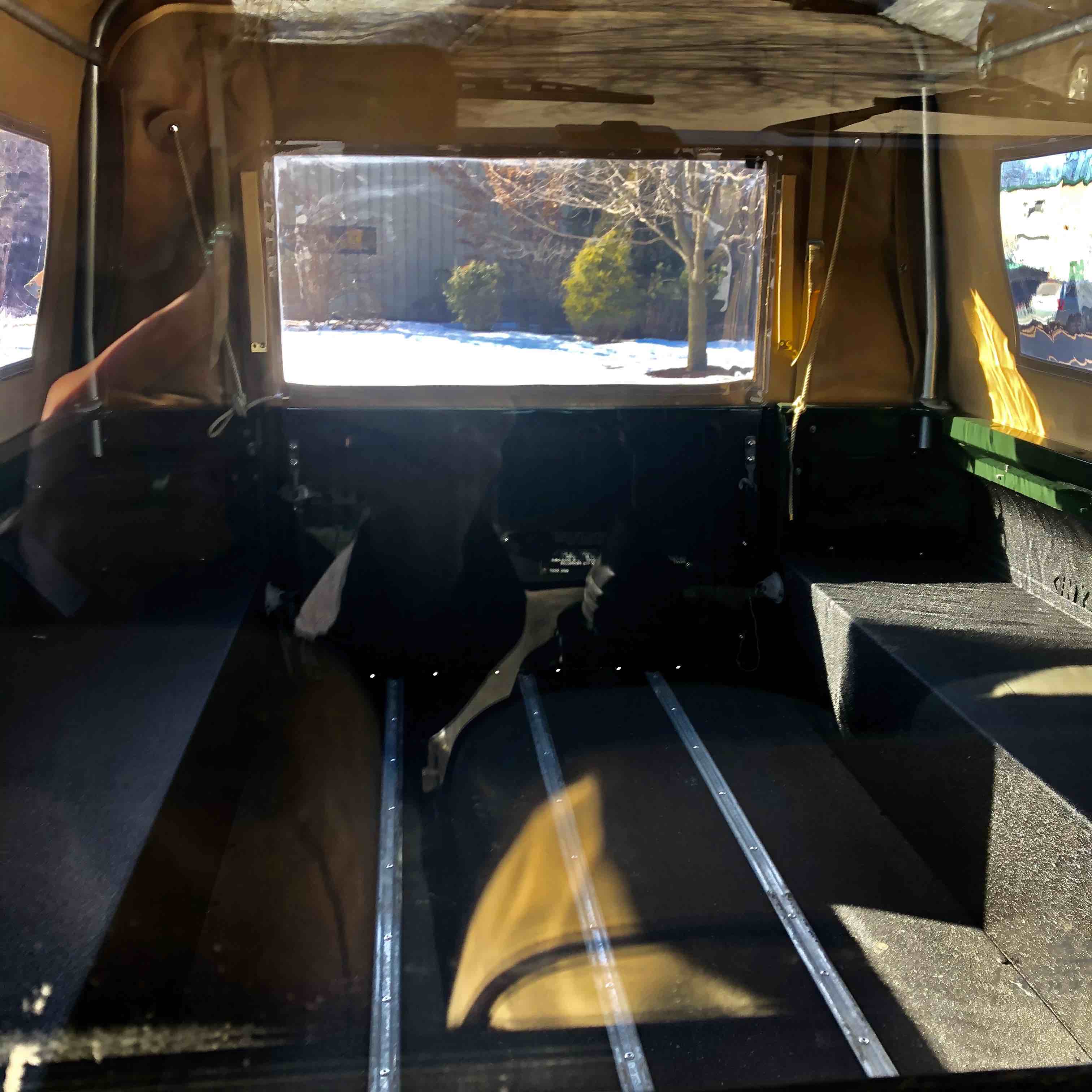 A spray in bedliner was added to protect the bed & help stop dirt & salt getting in the seams of the body. The best way to do bedliner is to remove the rub strips, spray the bedliner & then reinstall the rubstrips.