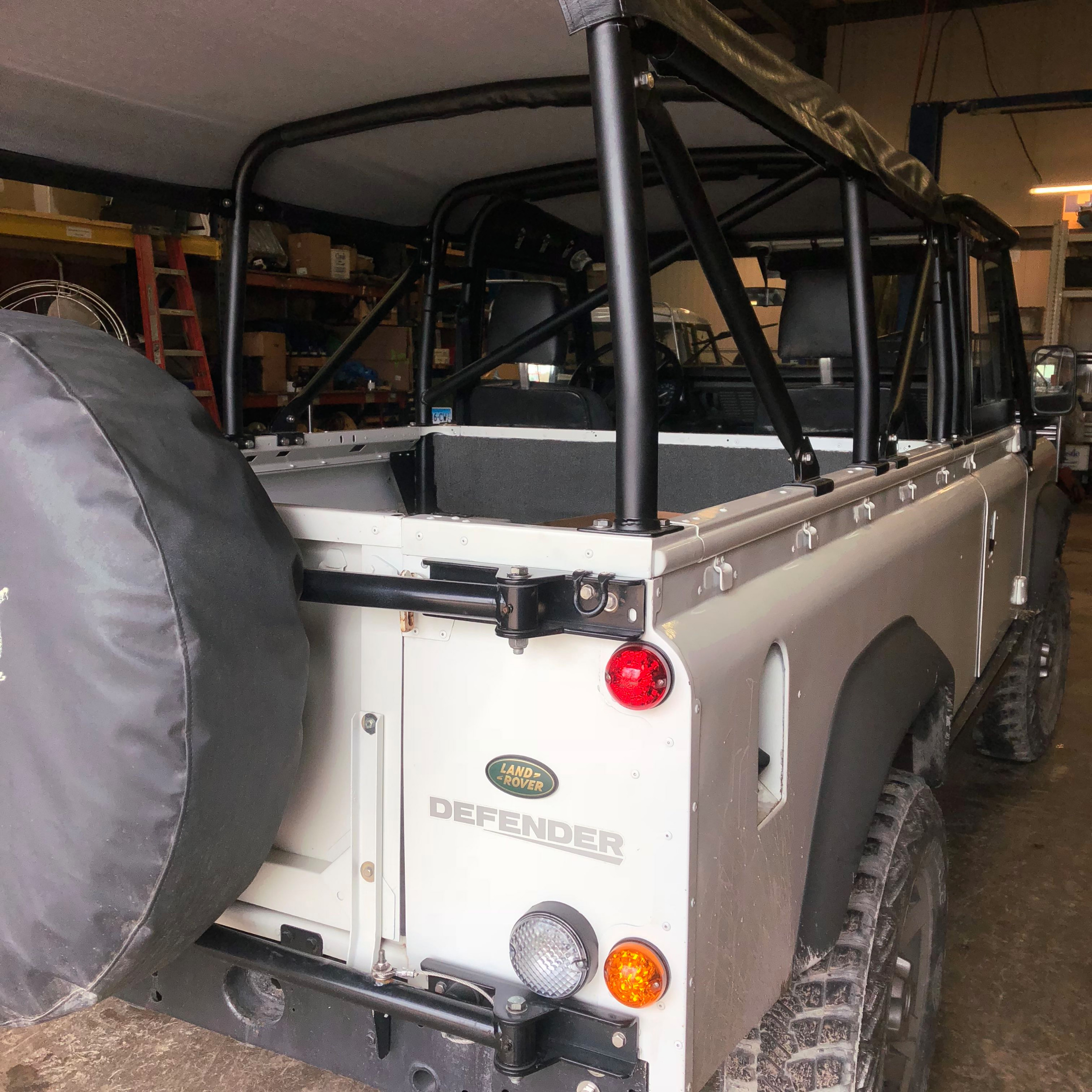 Land Rover Defender Cage Upgrade
This white Land Rover Defender came to The 4x4 Center with a special request: "Based on my budget, what can we do to make this a safer vehicle to drive?" We inspected the frame, drivetrain, and firewall, which were found all to be in relatively good condition. It appeared that upgrading the cage, was going to be the next thing on the list so, we ordered up a cage from "Safety Devices" as our starting point.
Here, you'll see how the old cage attached to the bed of the Defender. Designed to slide, move, and be removed, the frame is light and capable of holding the top on however, it wasn't structurally ridged and in the event of a roll over, would compromise the bed.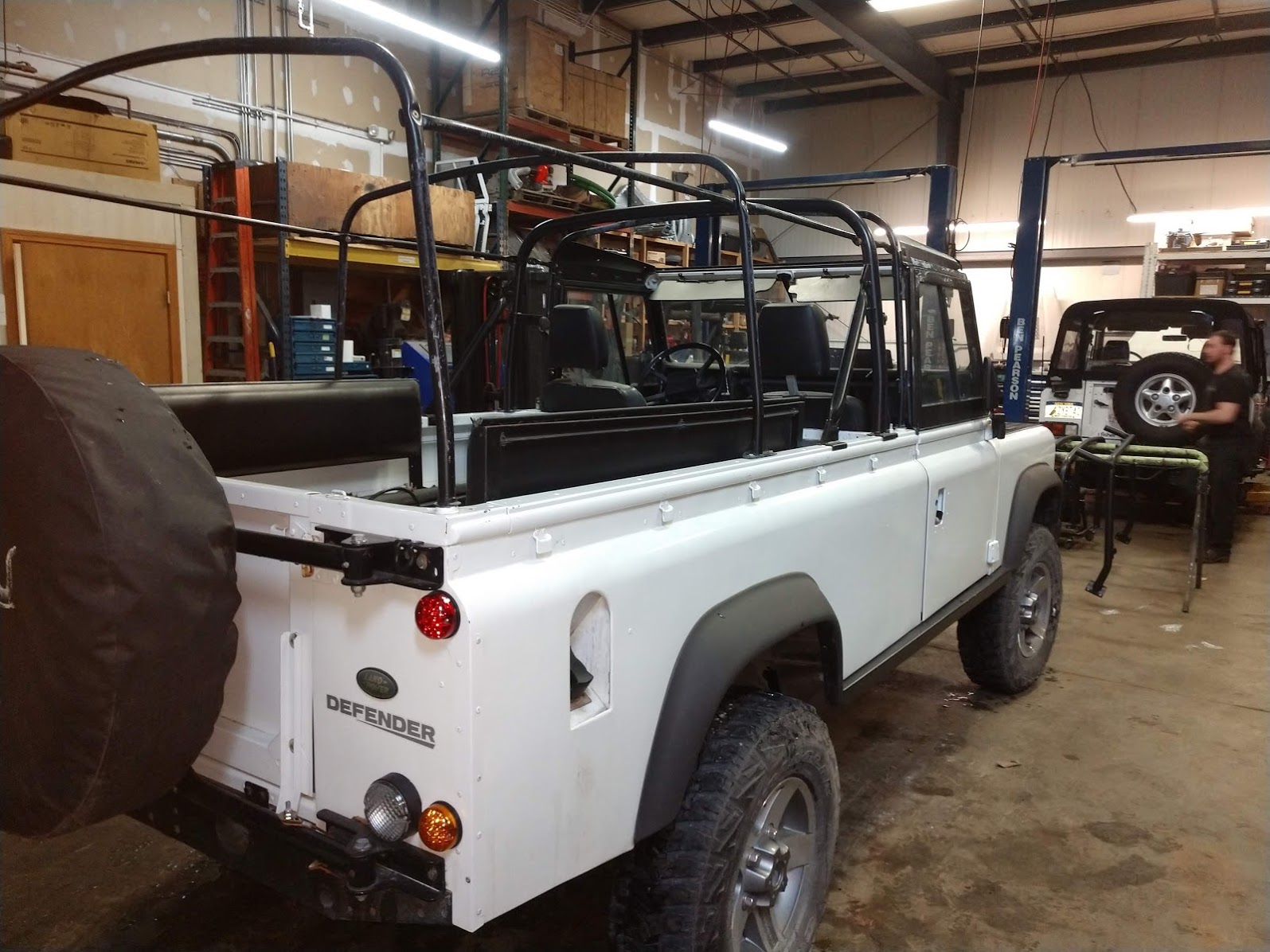 You see here that the main hoop of the cage (B Pillar) resides behind the driver and passenger. This main hoop rests, and bolts onto the bed of the vehicle relying on the body for support.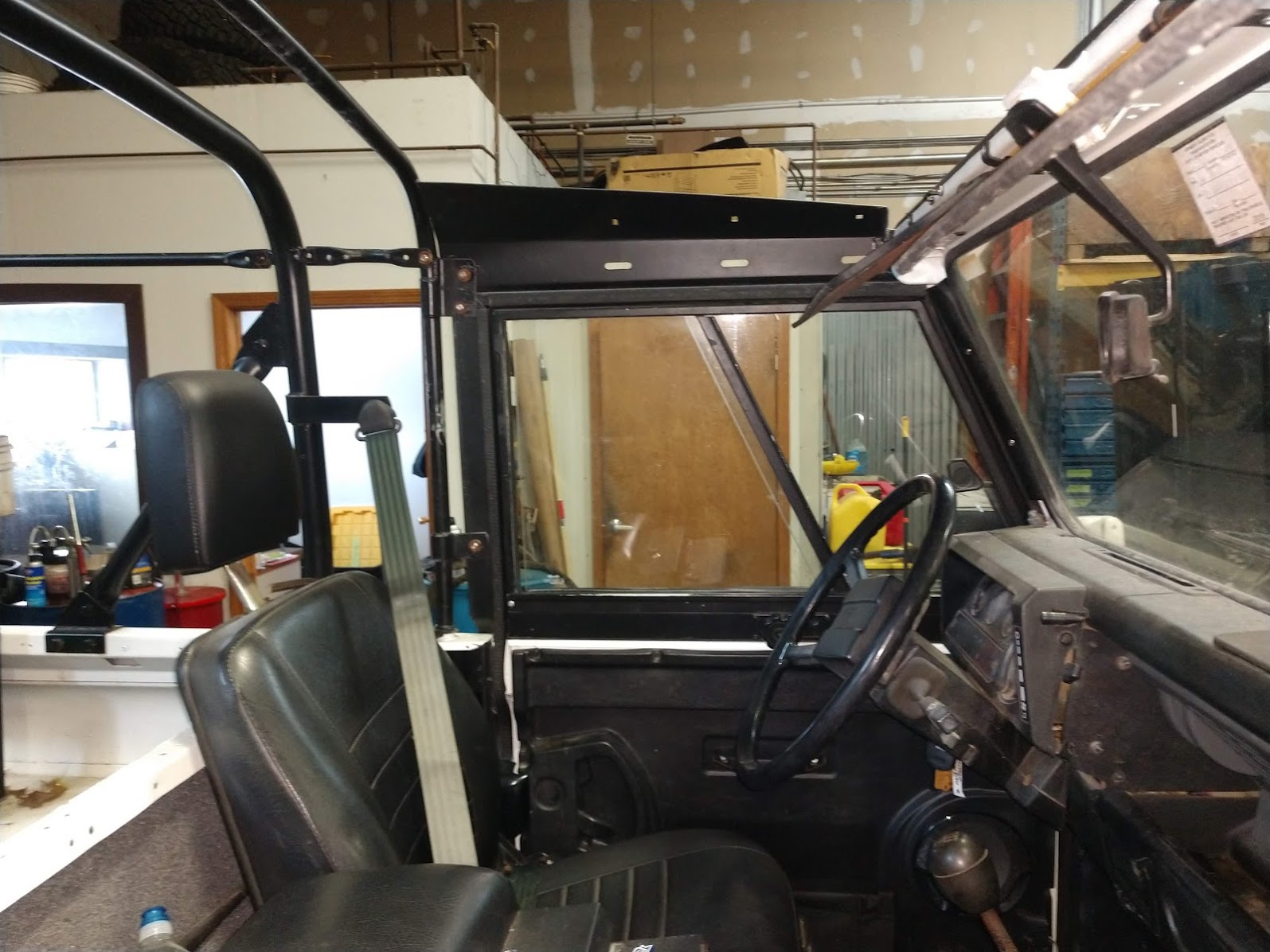 Our goal for this project is to install a new cage with a 6-point tie in to the vehicles frame.
With the new cage assembled and resting on the vehicle, we're able to mark the locations for all the new B & C pillars.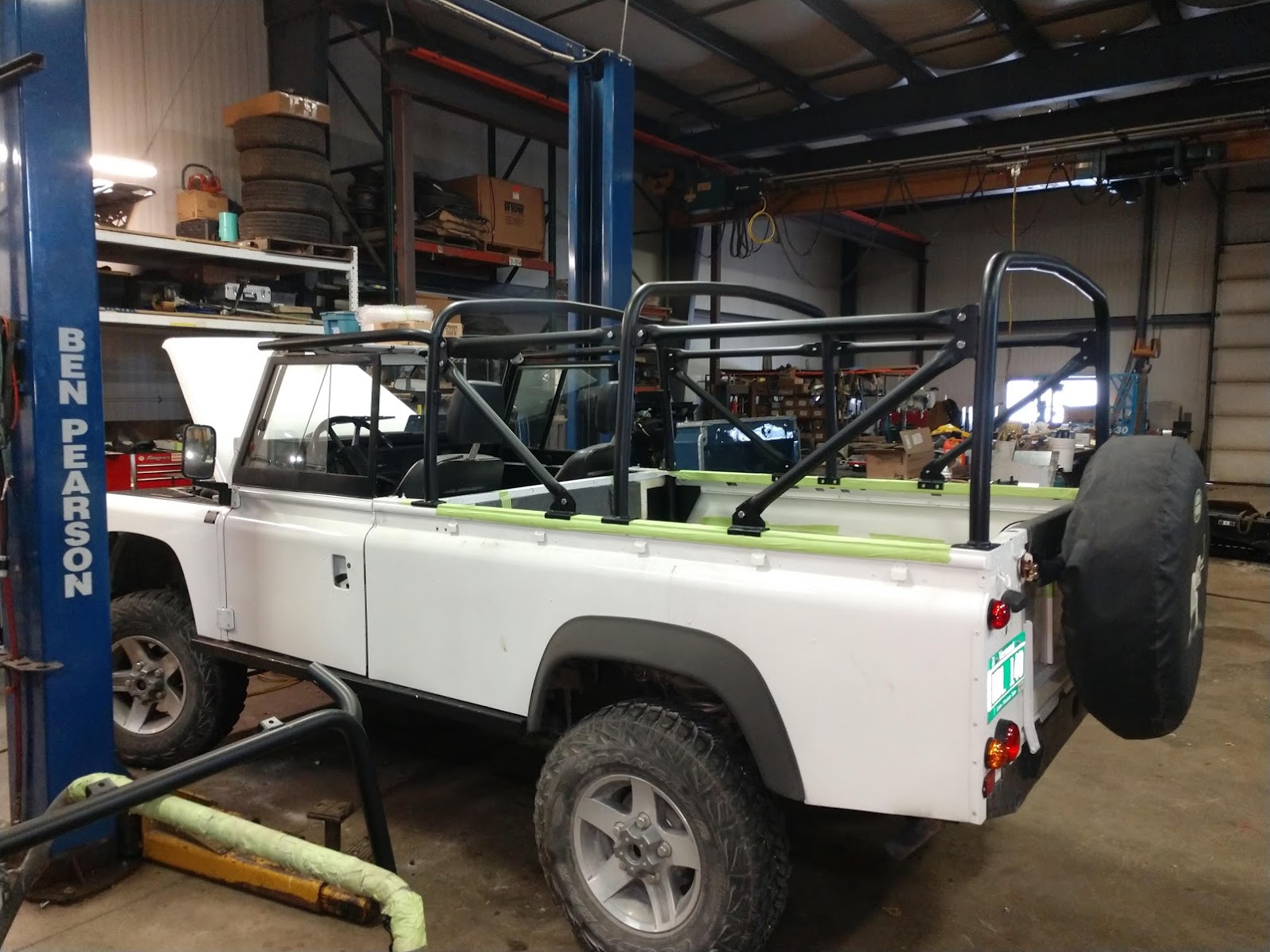 Here you'll see the difference in strength of the cage. A new hoop is going in just before the B pillar. With these two hoops tied together, cross braced, and tied into the frame will be much stronger than stock.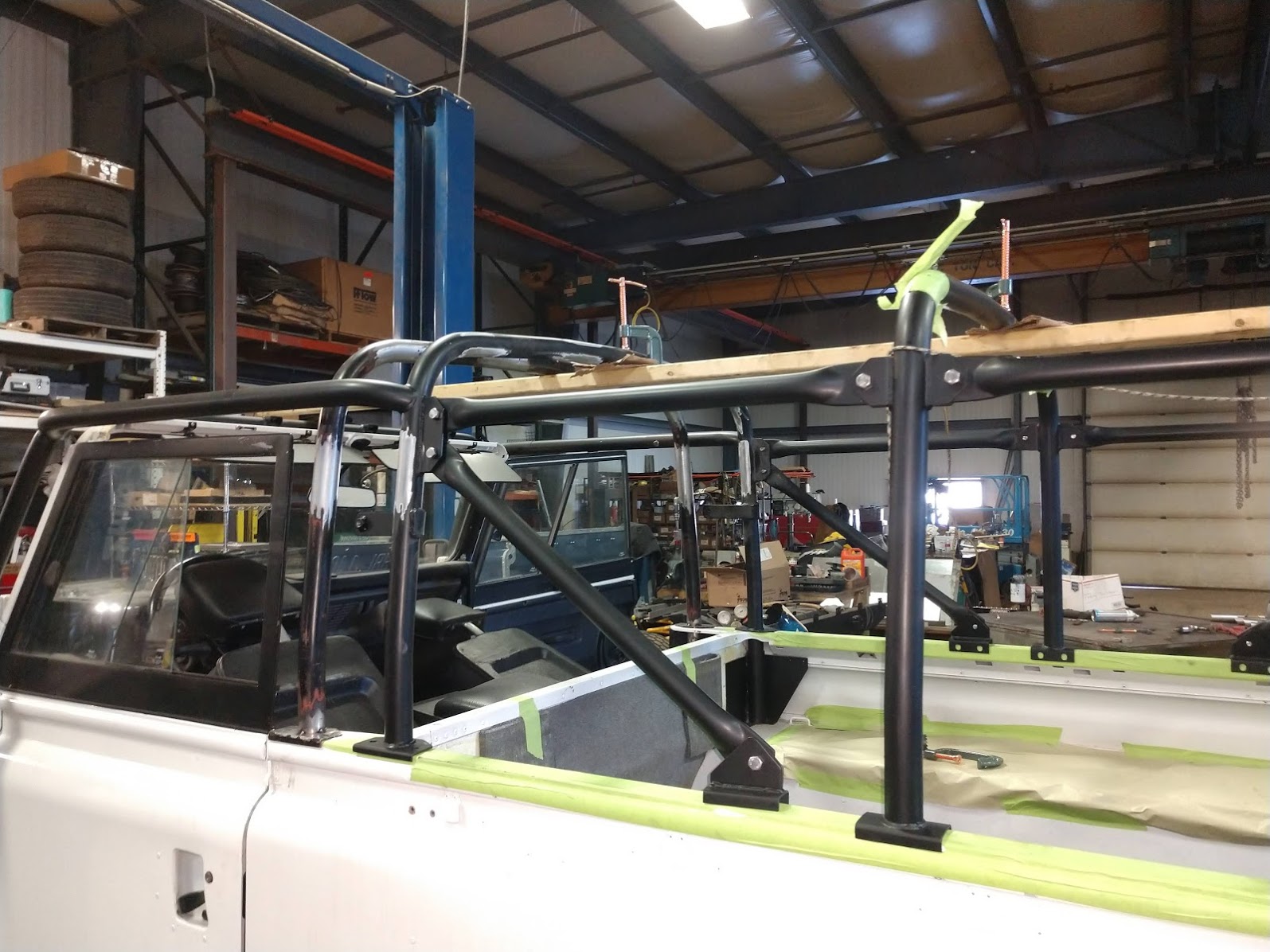 Now that the locations are all marked, we begin welding the two hoops and the cross brace together.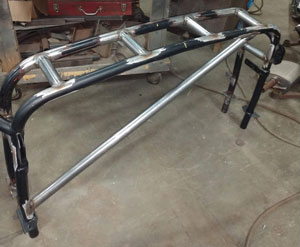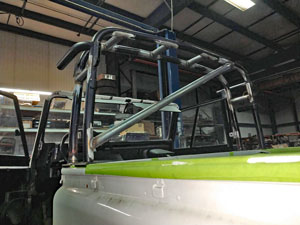 With the main hoop resting in place, we begin measuring and fabrication for the frame tie ins.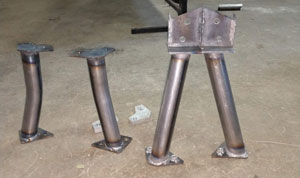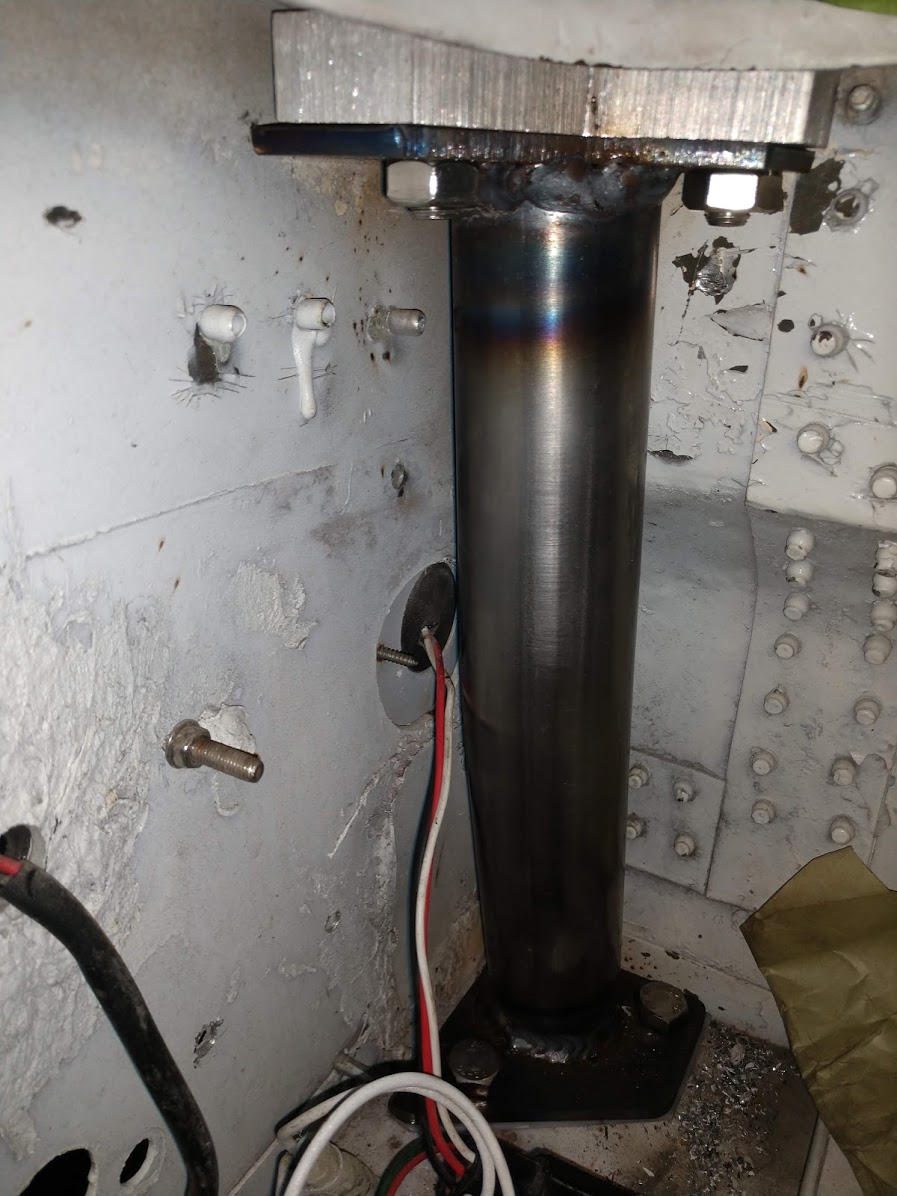 Now that all the necessary parts for installation have been fabricated and are known to fit as needed, it's off to painting!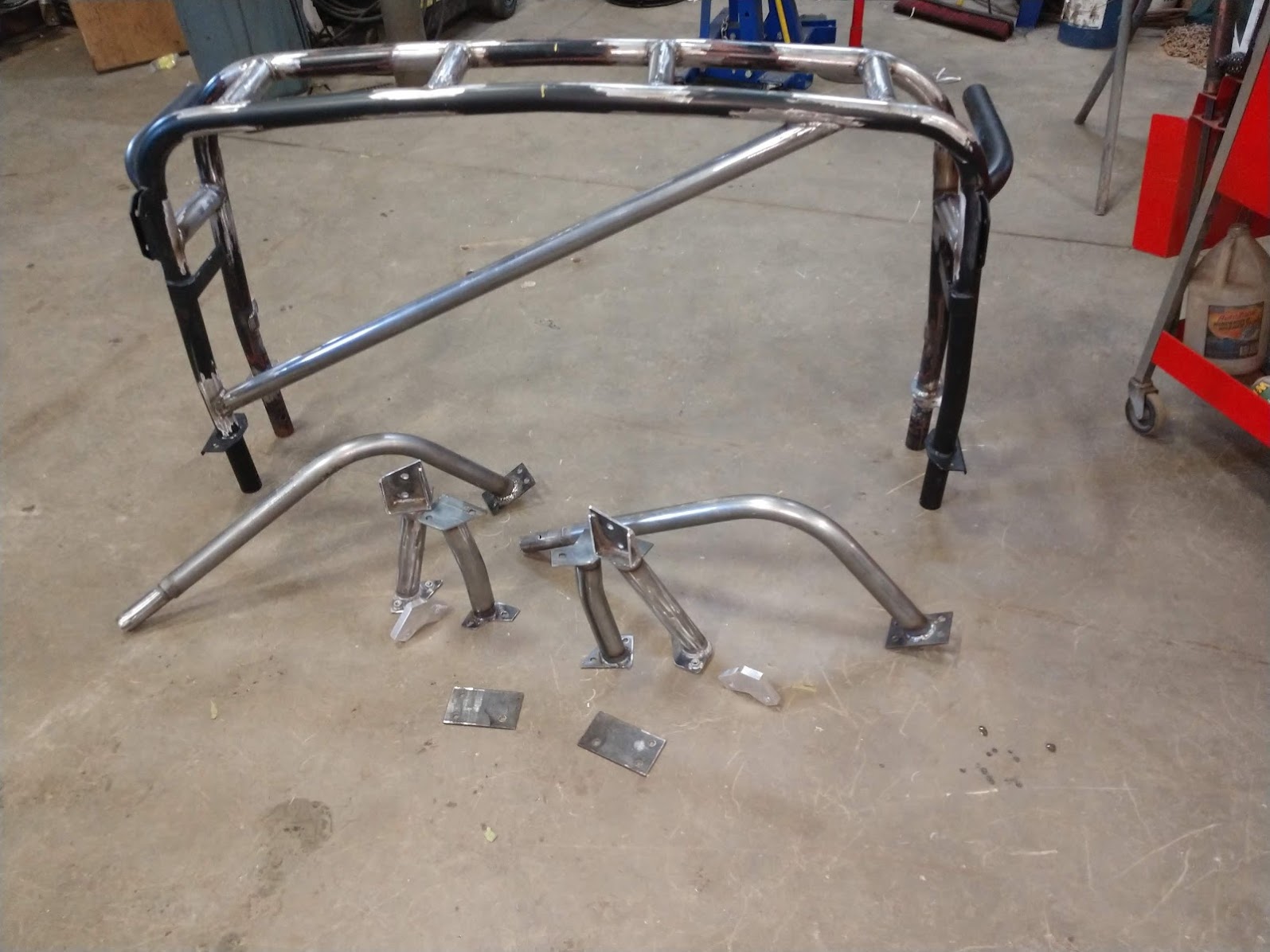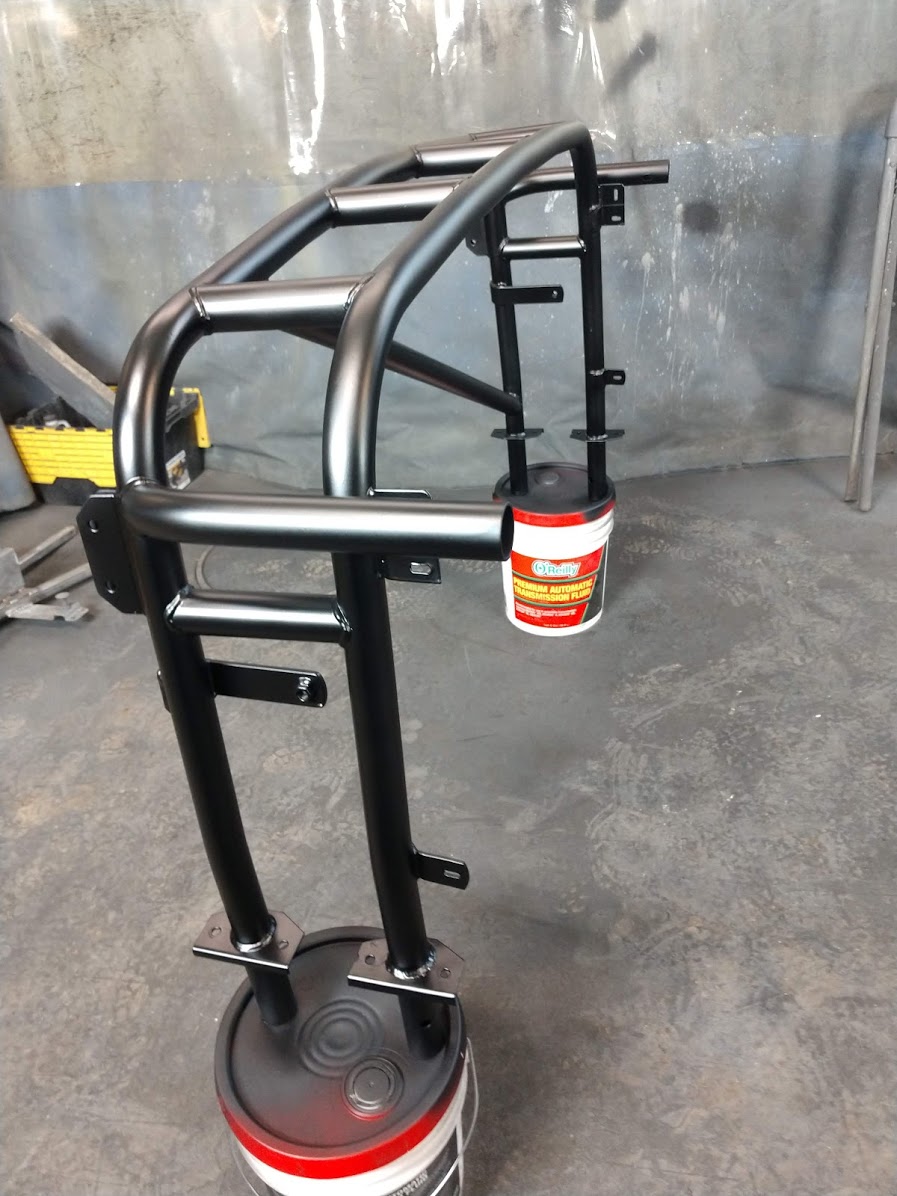 Check out the newly installed, and strengthened cage!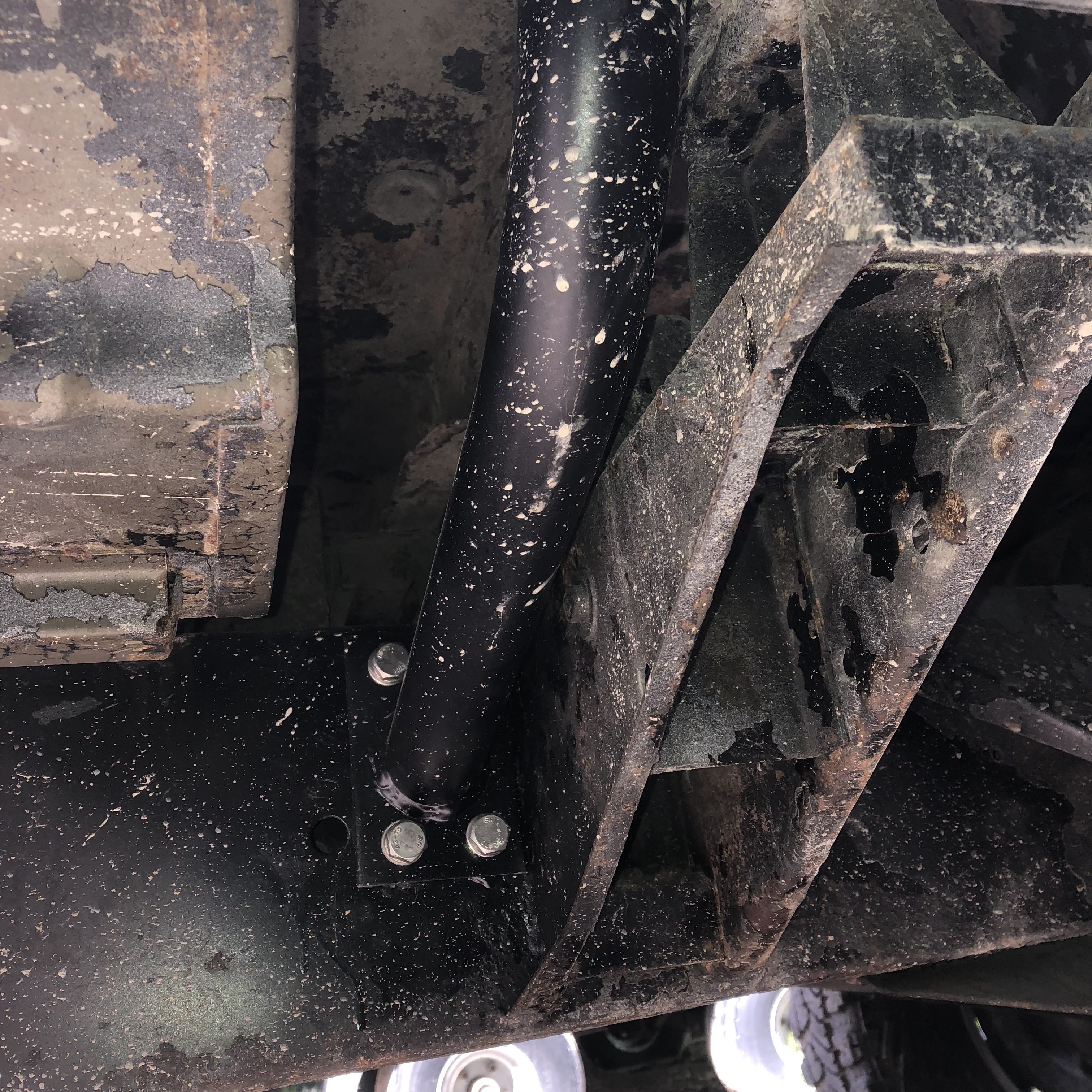 Of course we checked to make sure there was no rattling or extra noises created by this work.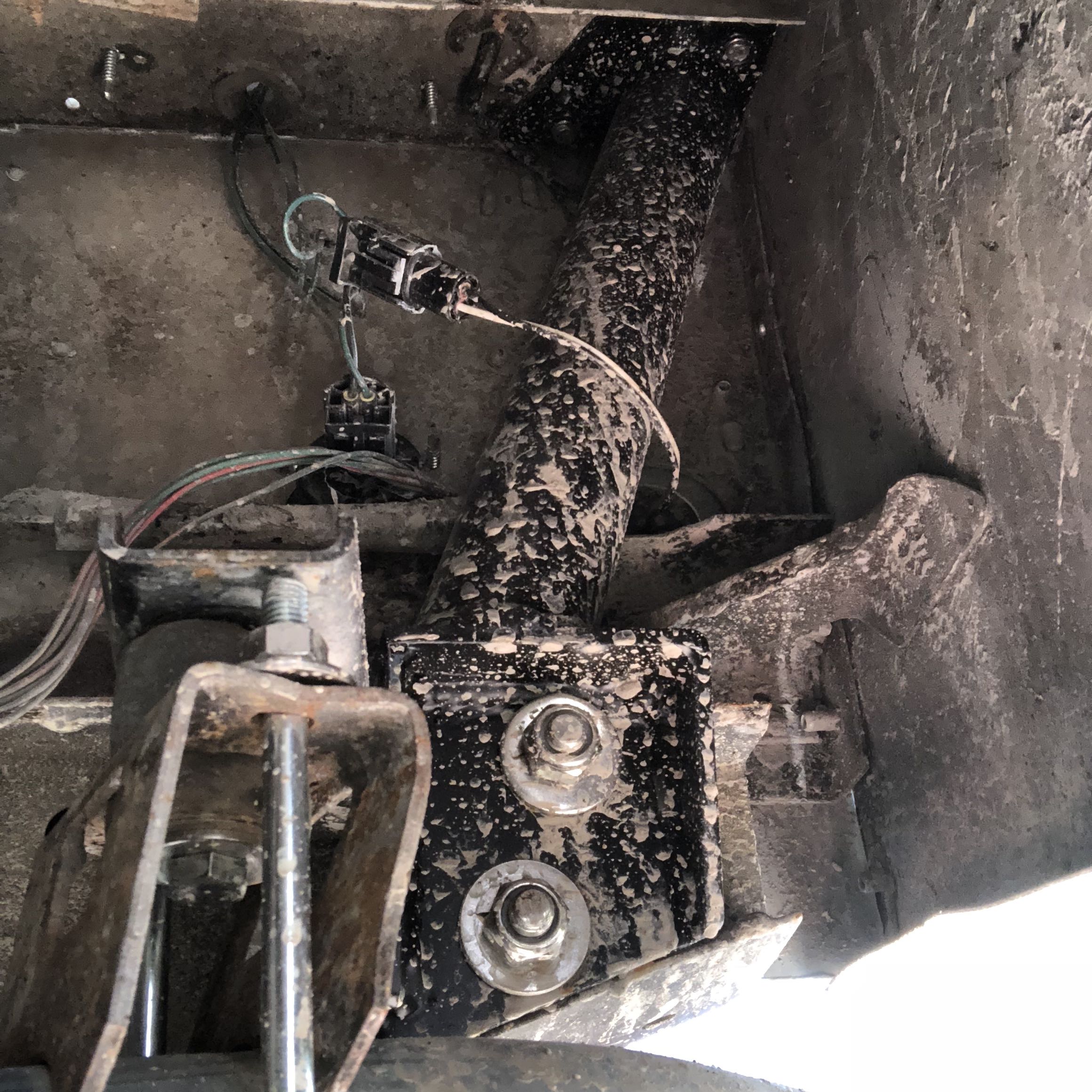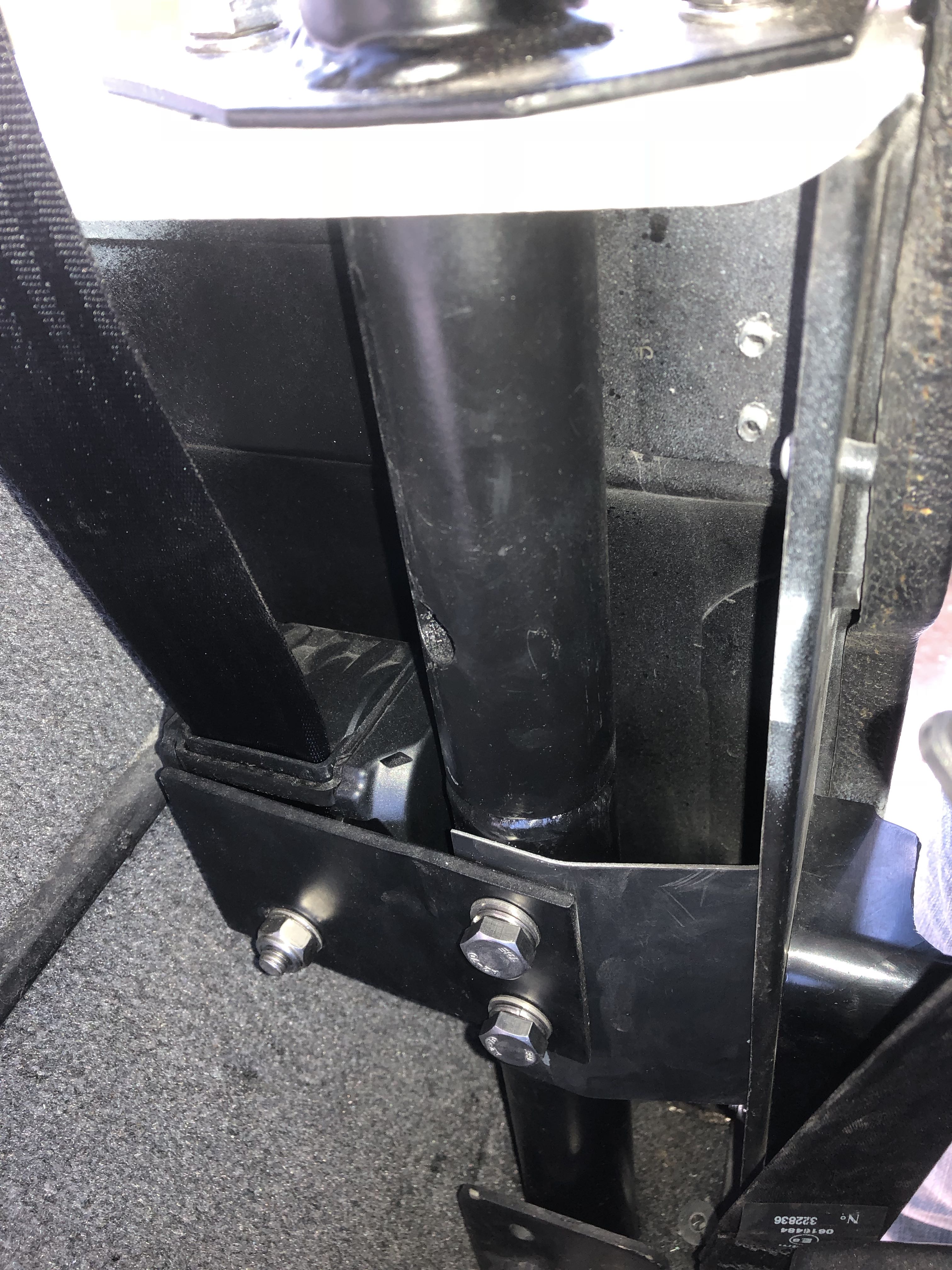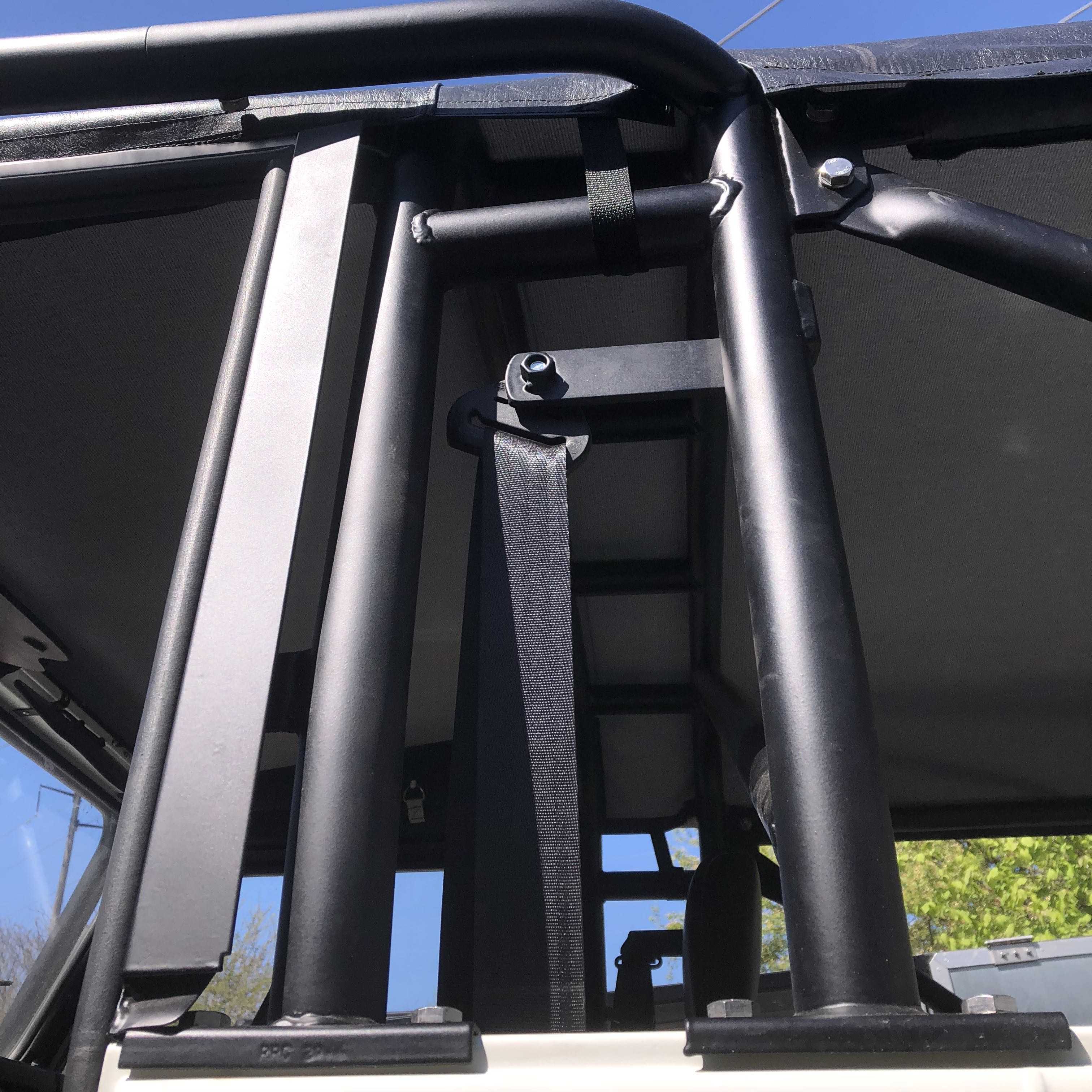 Last but not least, a new custom top is installed.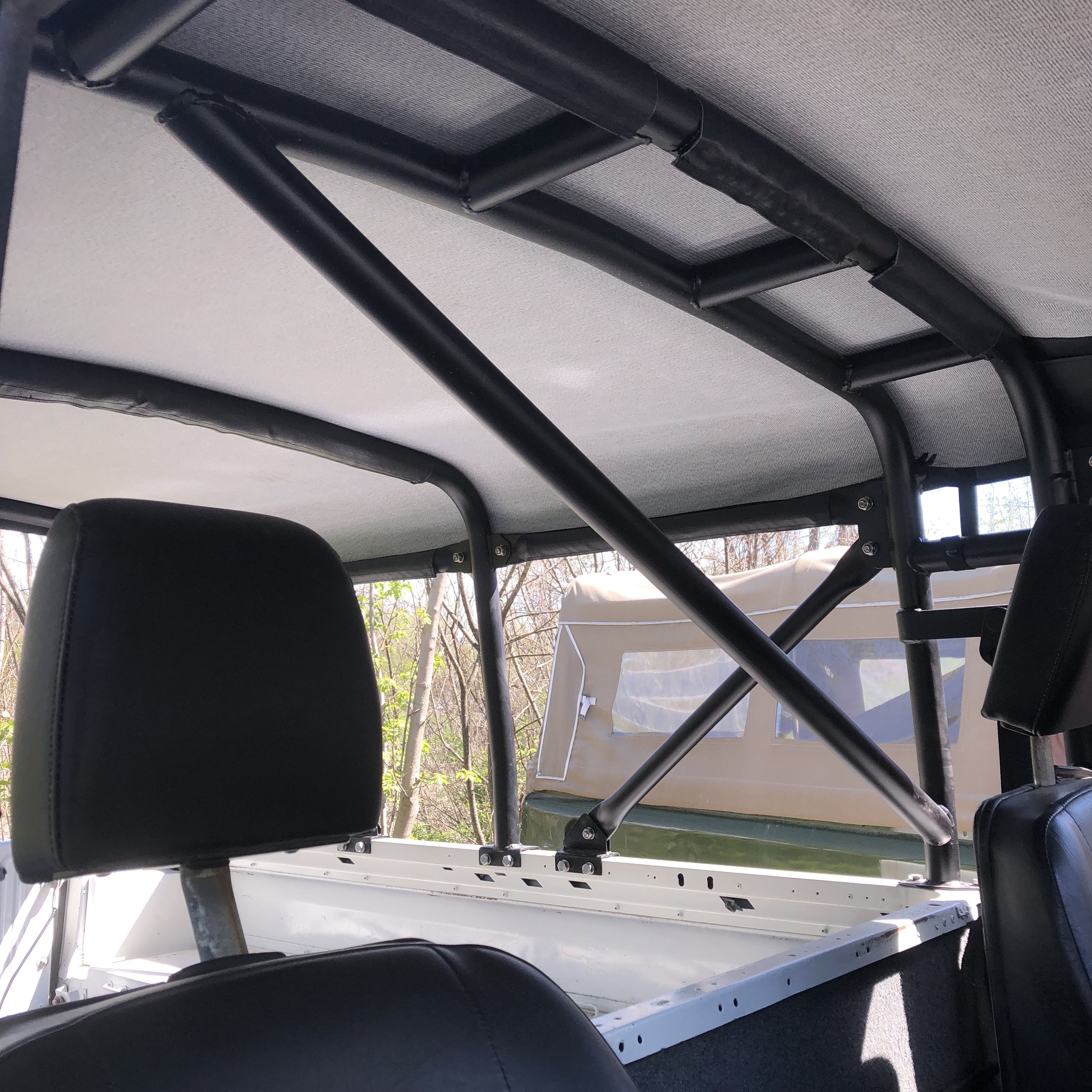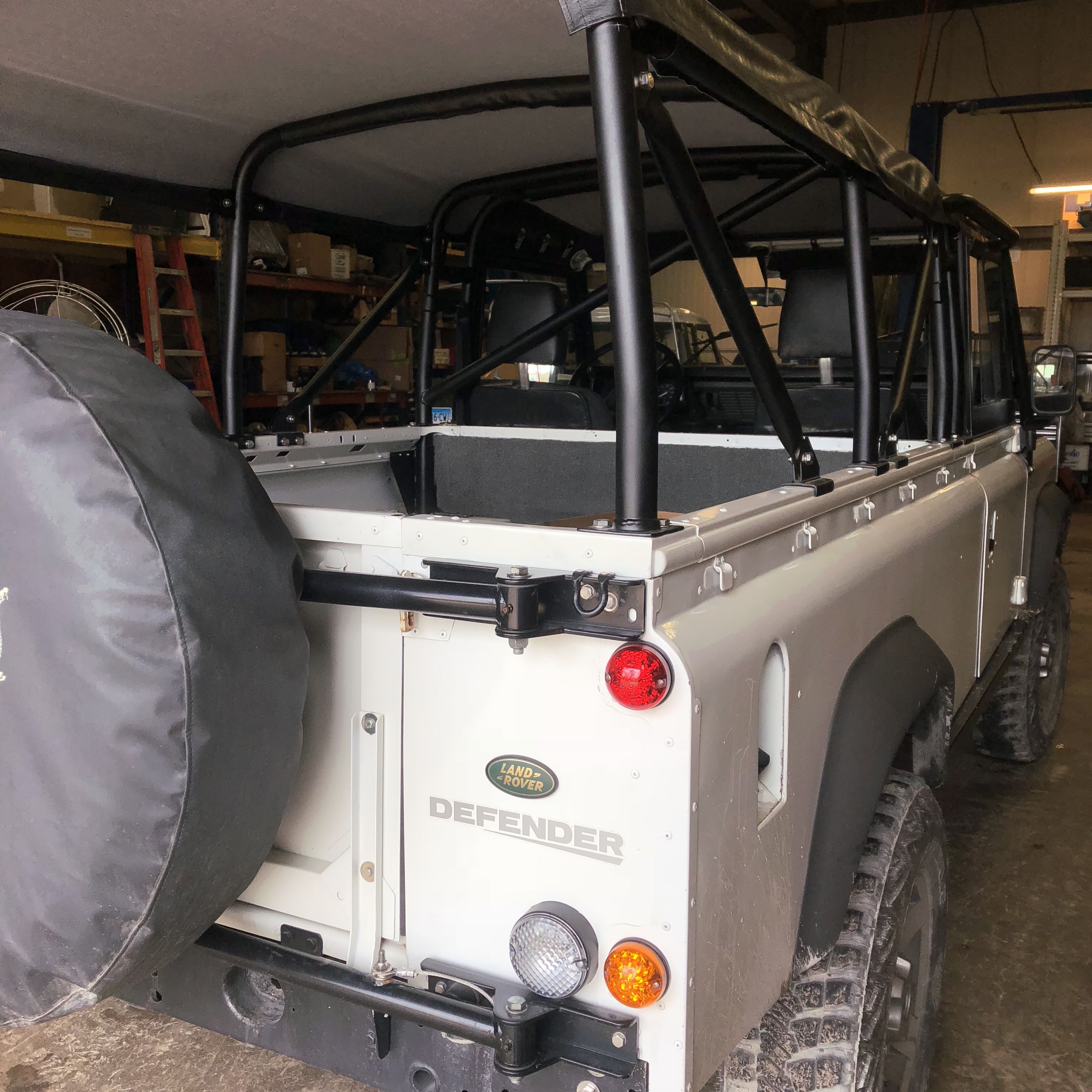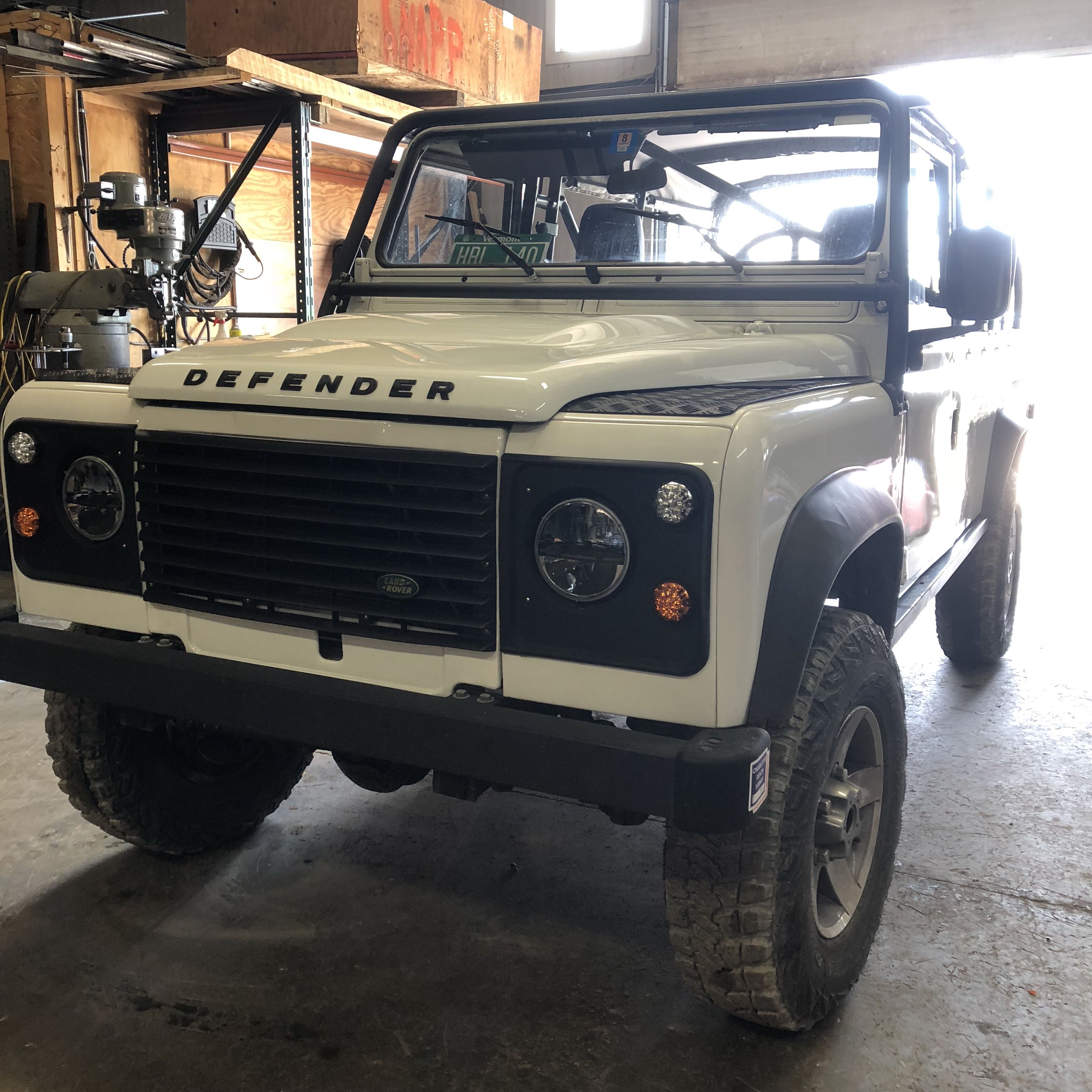 Additional photos of the custom top.