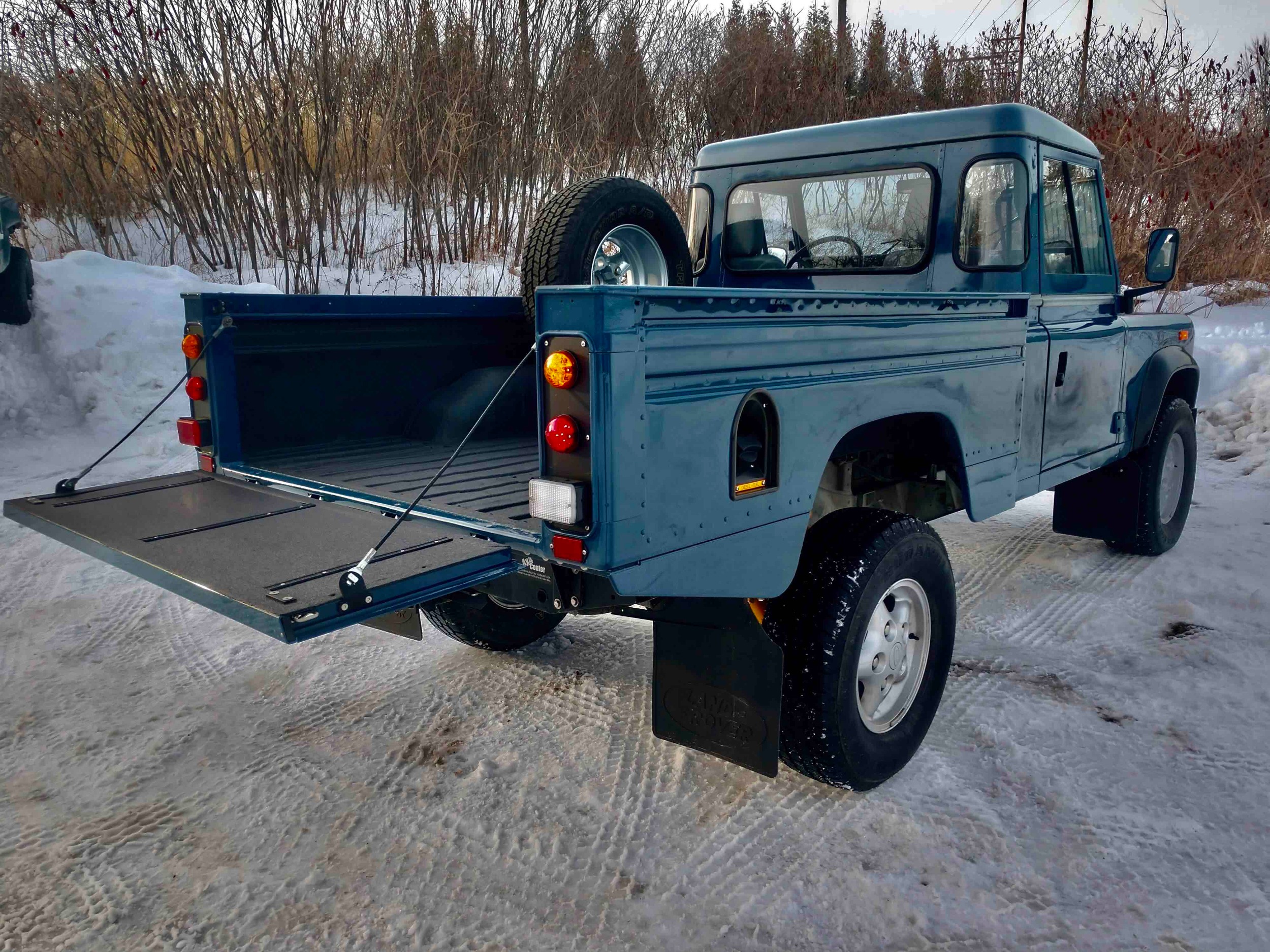 1984 Land Rover Defender 110 Pickup Restoration
This 1984 Land Rover 110 Pickup was looking pretty good on the outside when it came into us but, underneath it was showing it's age. Our customer wanted a full restoration and to change the color.
As with any deep restorative service, every bolt was inspected on this vehicle, and every part verified for proper working order. This vehicle does see winter roads and it was critically important the care and attention was given to the rust proofing methods we use to ensure these restorations last as long, if not longer, than their initial factory build.
The vehicle arrived and this photo was taken as our tech walked around to see what kind of project he had to work with.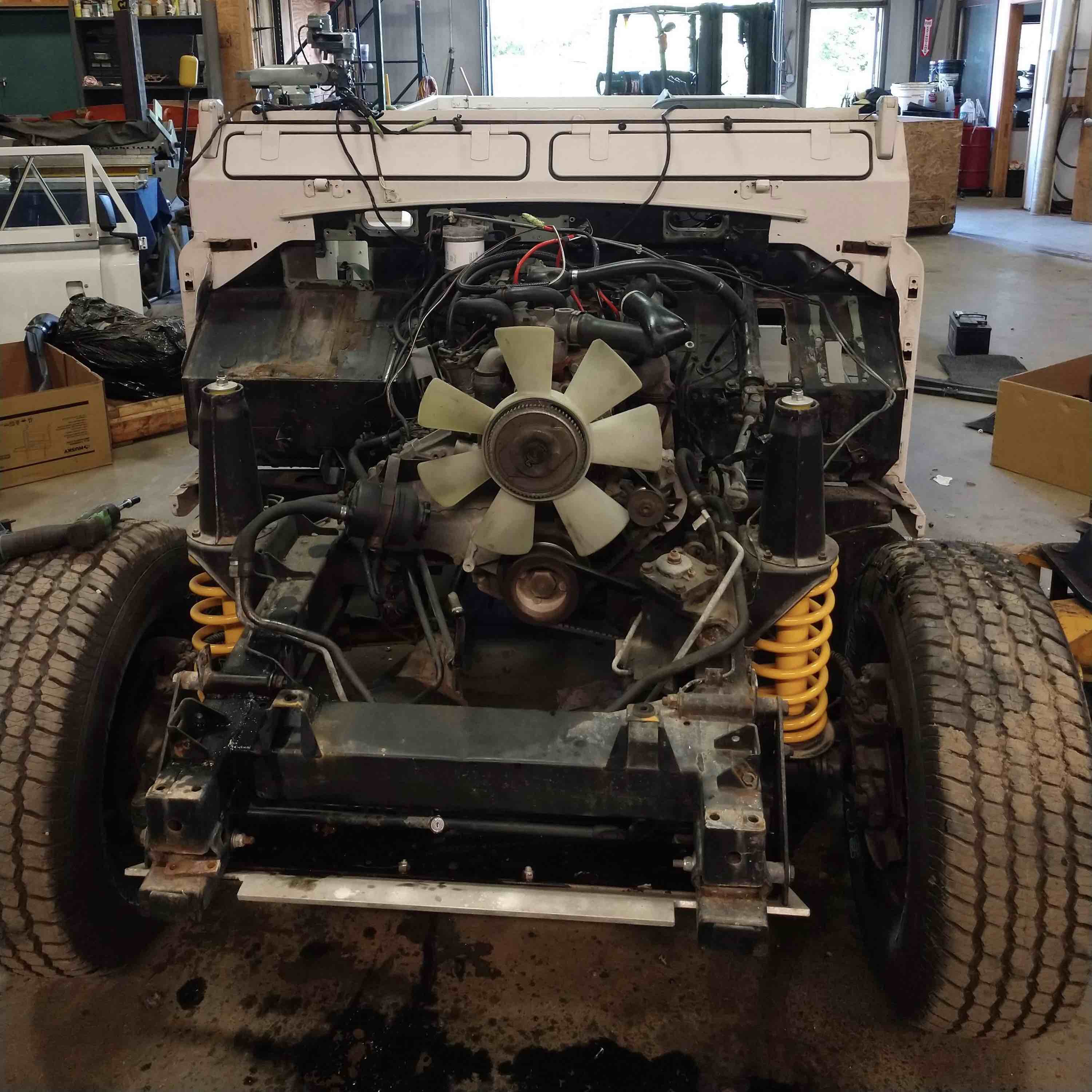 Disassembly is critically important as the tech looks for wear, tear, past problems, and future problems. Another critical piece of a good restoration, aside from rust mitigation, is improving the electrical system. Each wire, plug, etc is inspected and replaced as needed.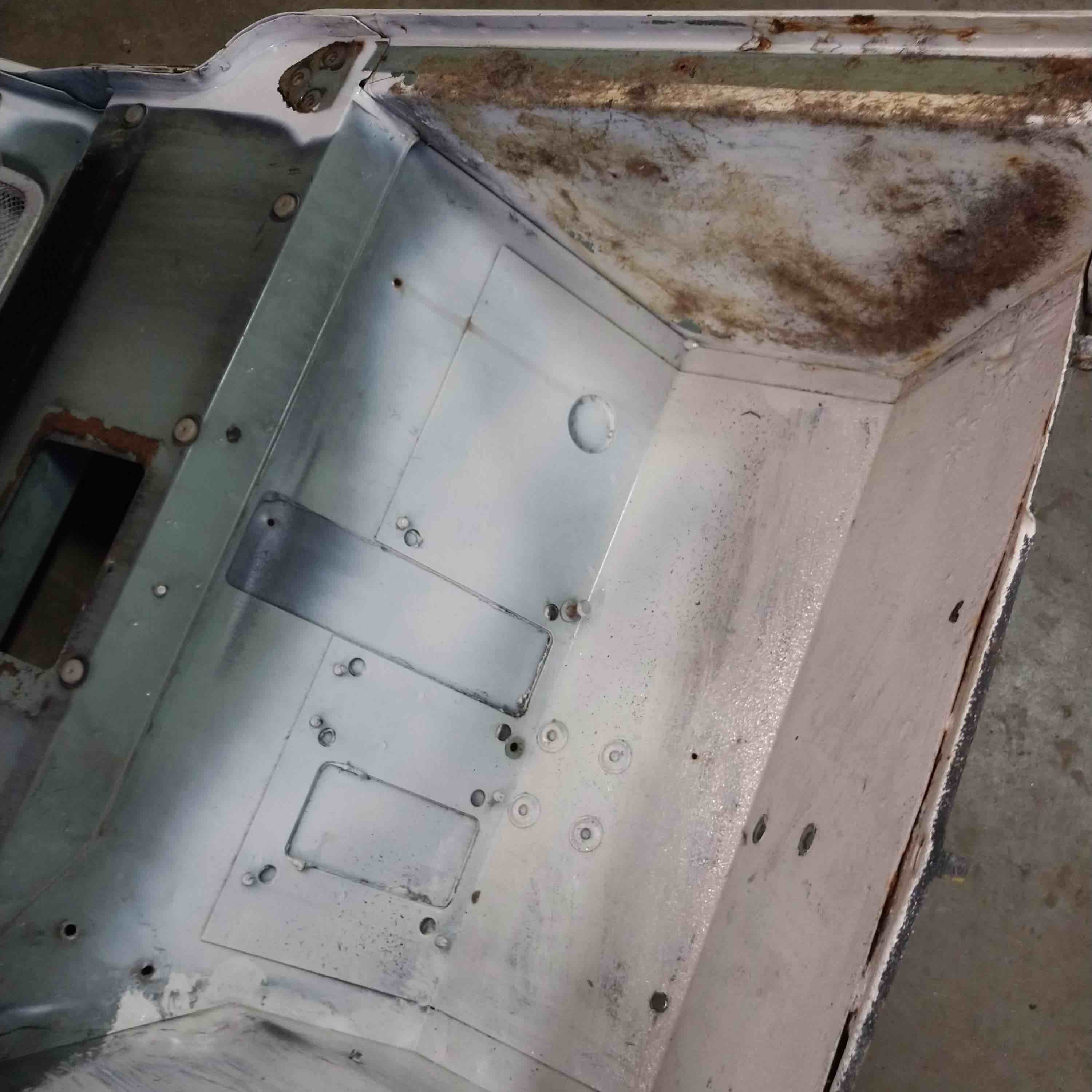 A common source of rust - the footwell. It's good we're catching this rust now as it is much easier to mitigate.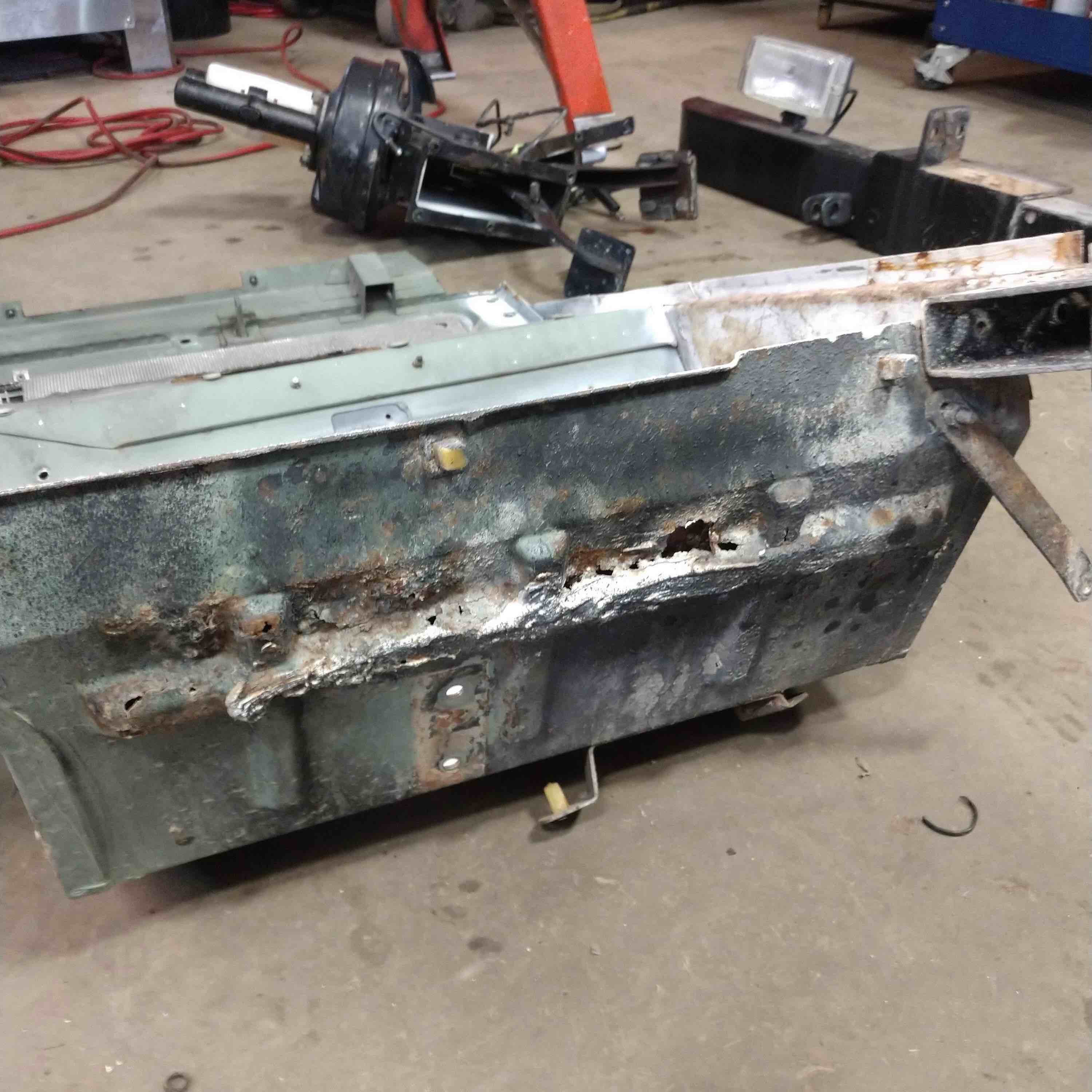 Here is the backside of the firewall and below you'll see a closer shot. Major rust had started some time ago and it appears someone attempted to stop the rust with some paint but, that had little effect as the rust continued to travel and spread under the paint.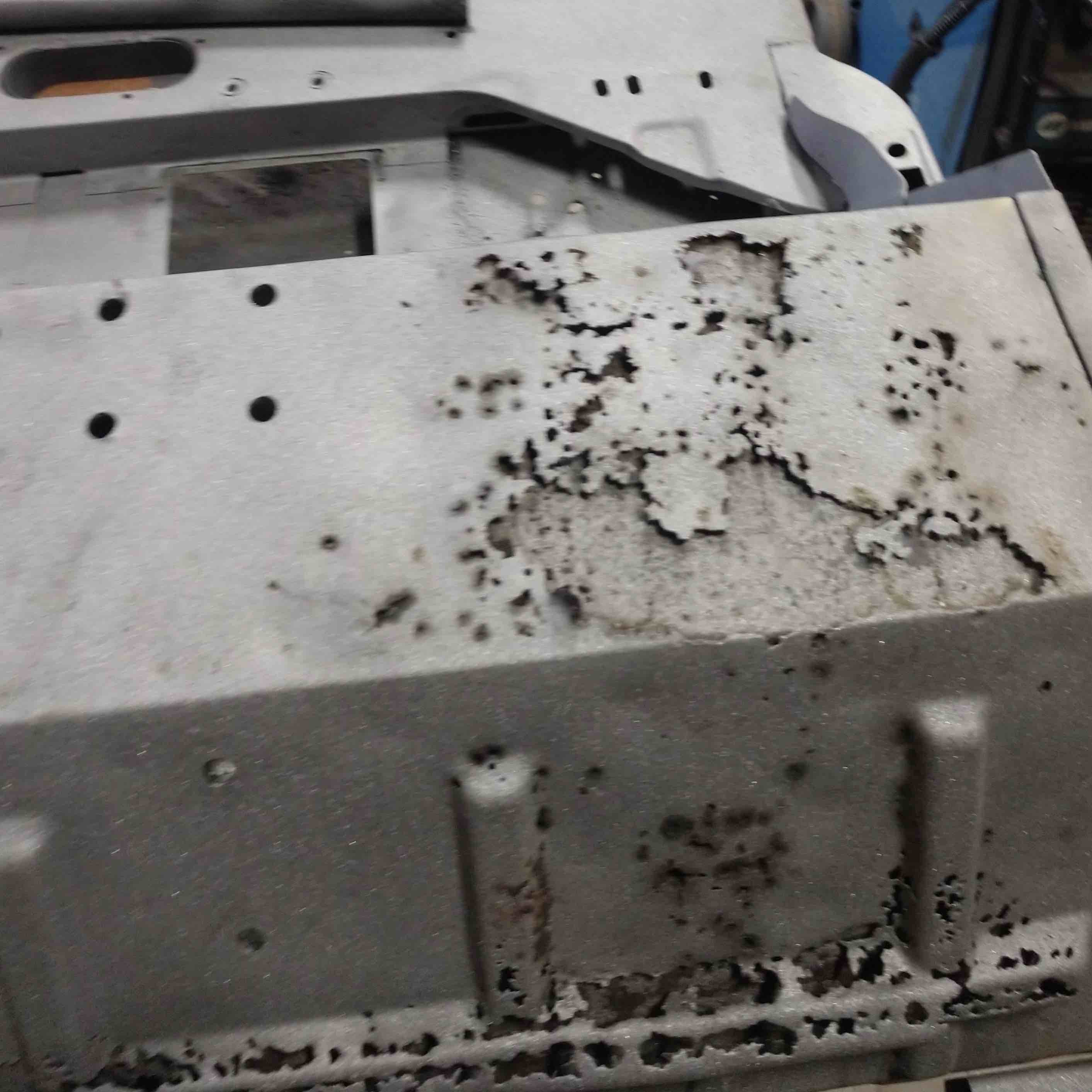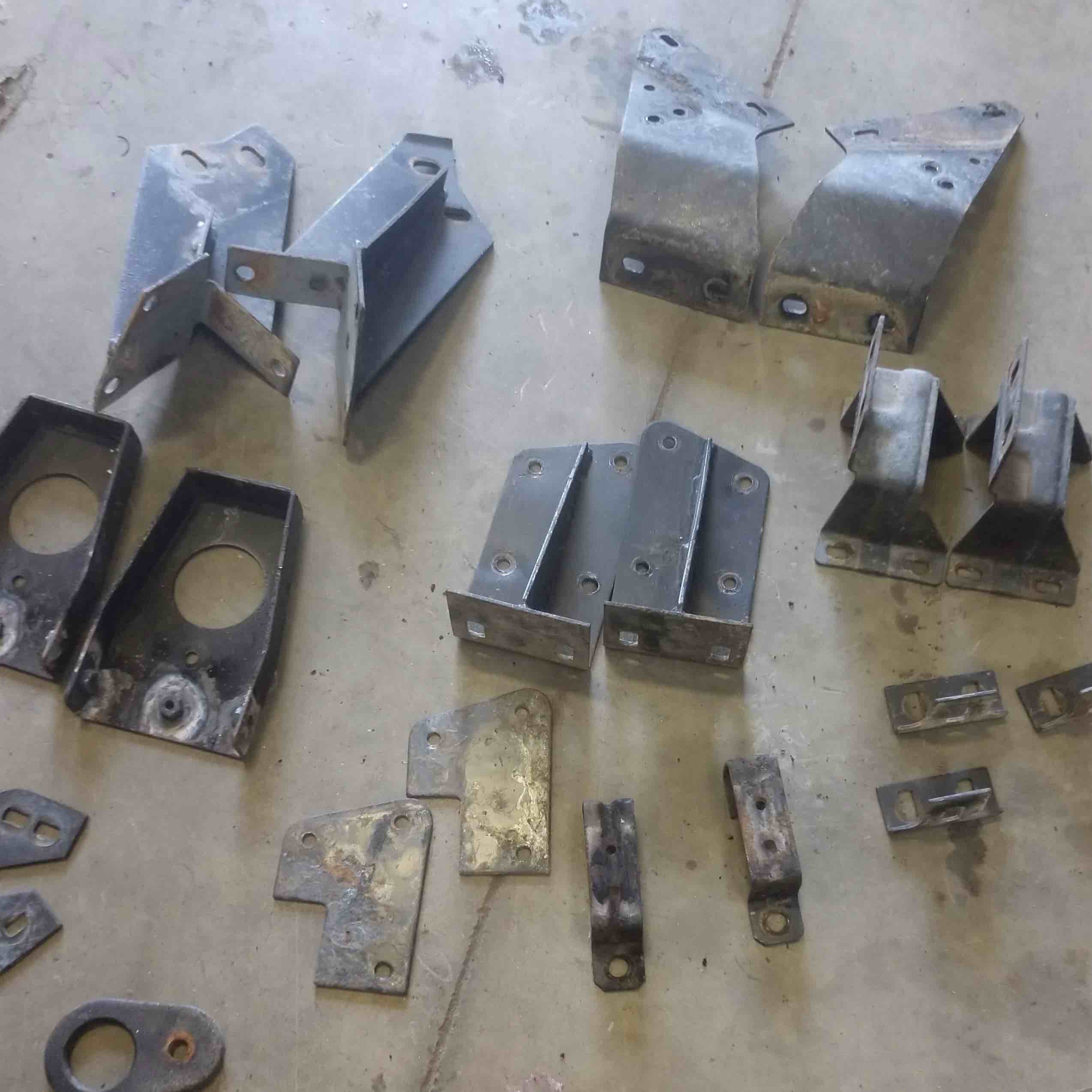 During disassembly, each part removed, indexed, and inspected to determine whether we will keep, restore, repair, or replace, the part.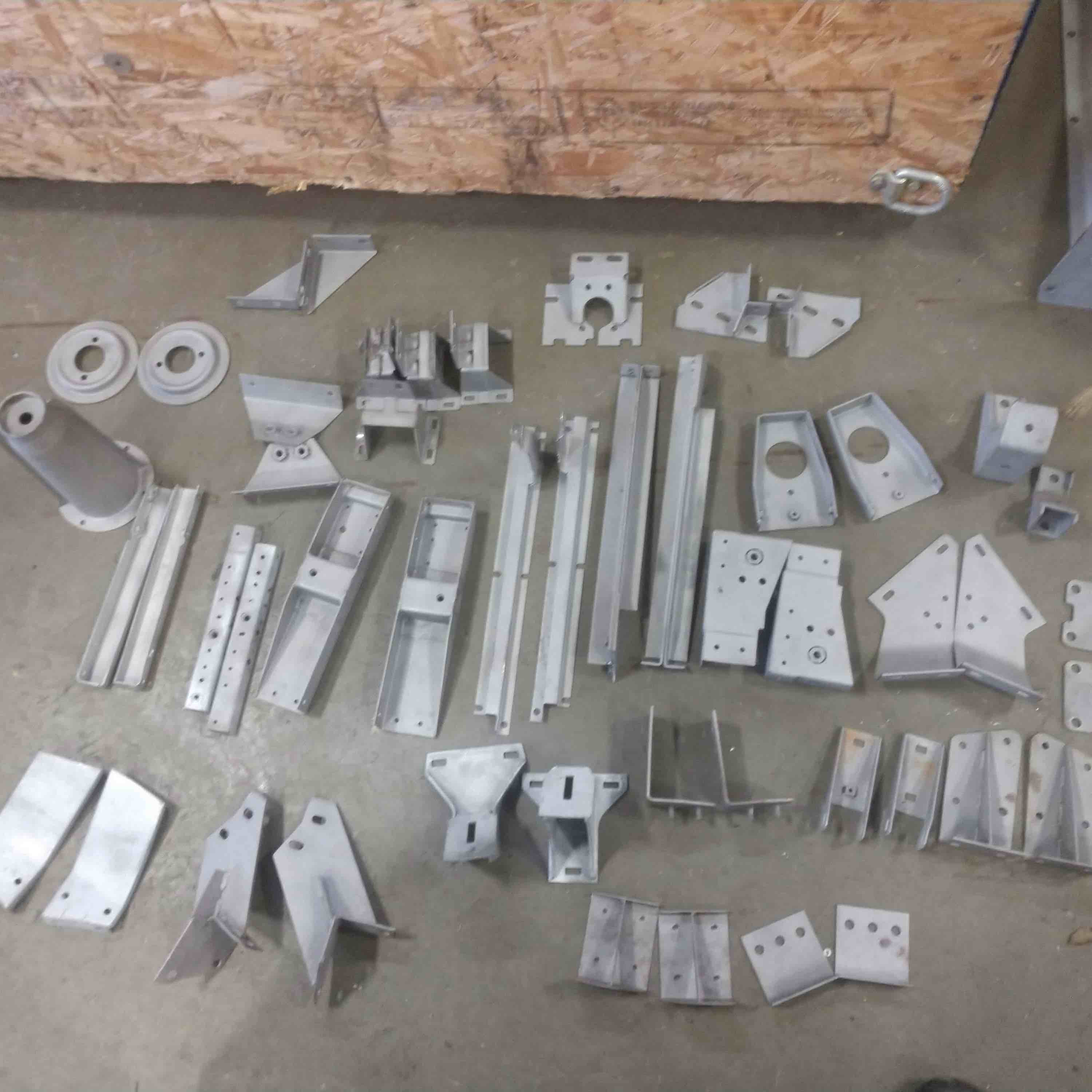 Here, we have a full set of galvanized parts ready for installation.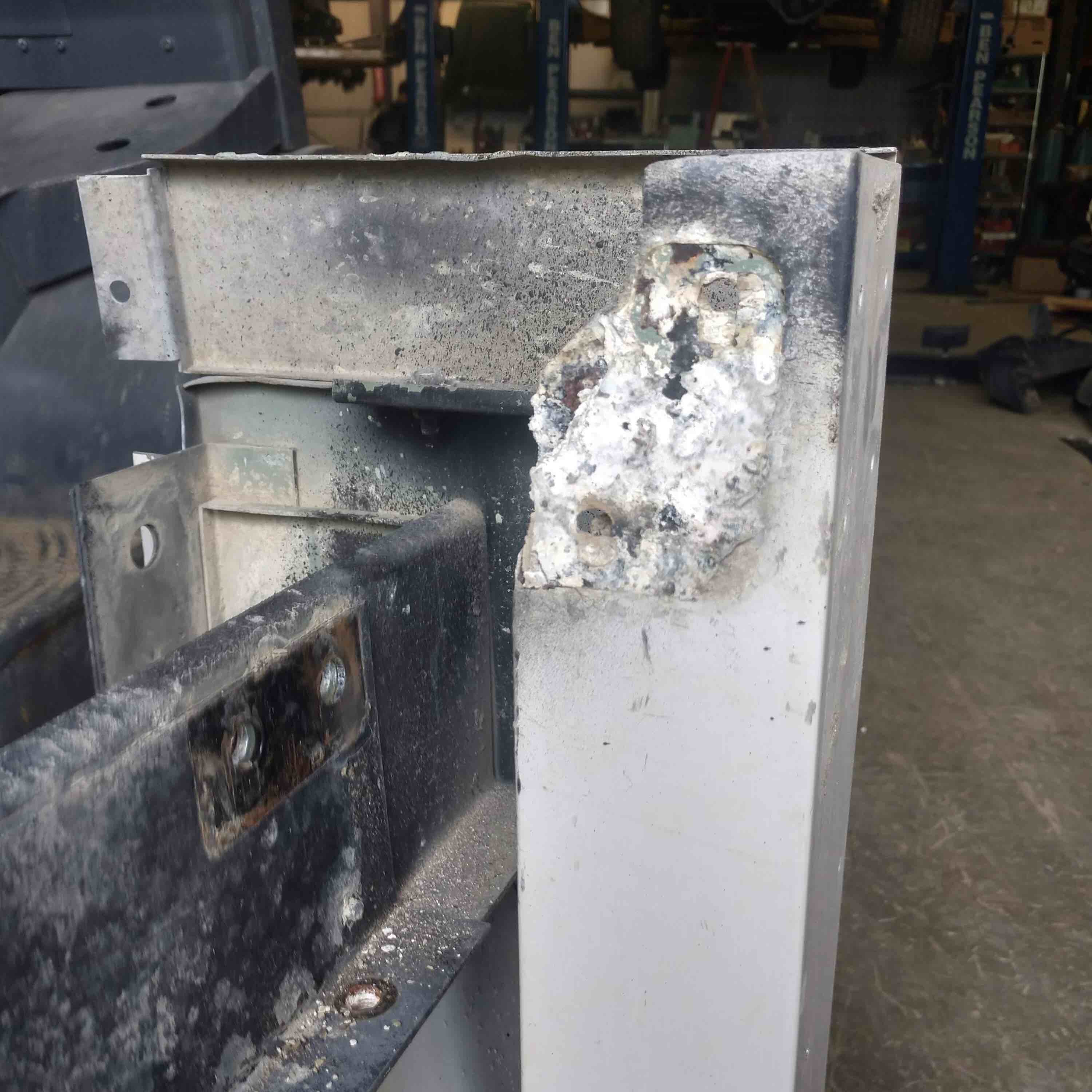 This truck had significant rust at the back of the cab where the capping and body meet. This kind of rust is indicative of the Steel/Aluminum oxidization that occurs on many Land Rovers. A new box was made to replace this section since it was no longer usable. When we repair these issues, we work to isolate them as much as possible by placing barriers between the aluminum and steel to prevent future oxidization.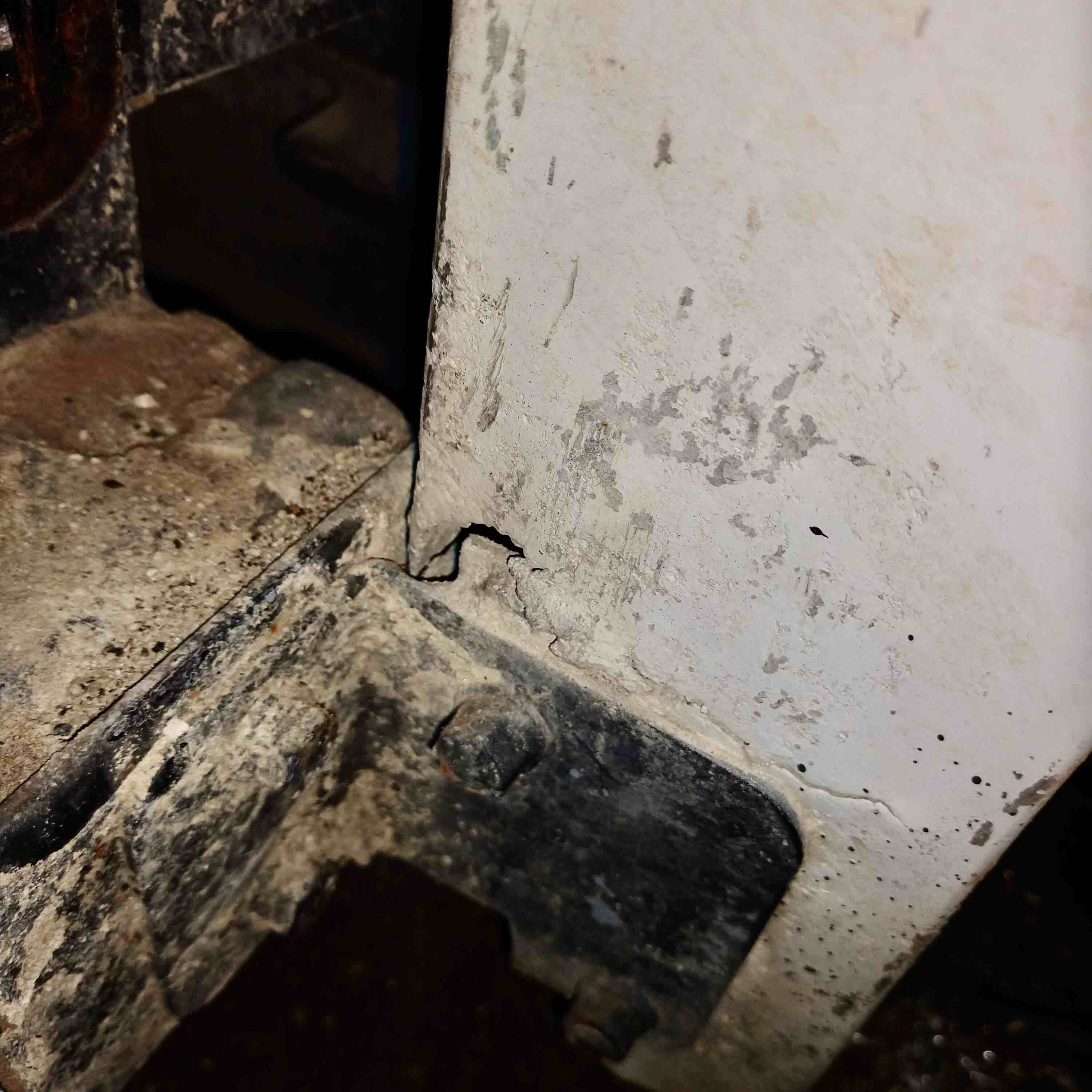 Same spot as seen above before it came apart. You can even see tears in the metal.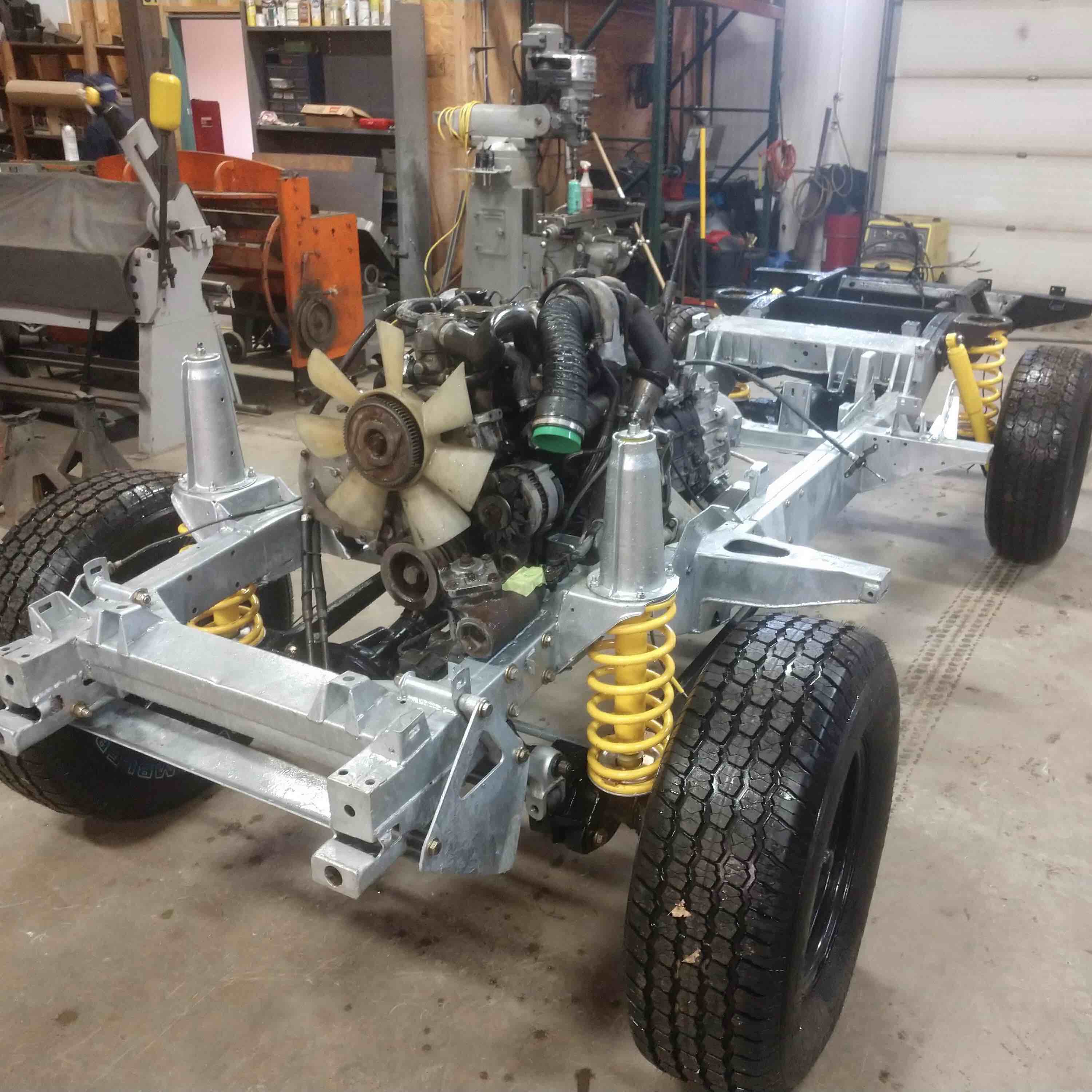 This is the chassis, fully assembled and rolling!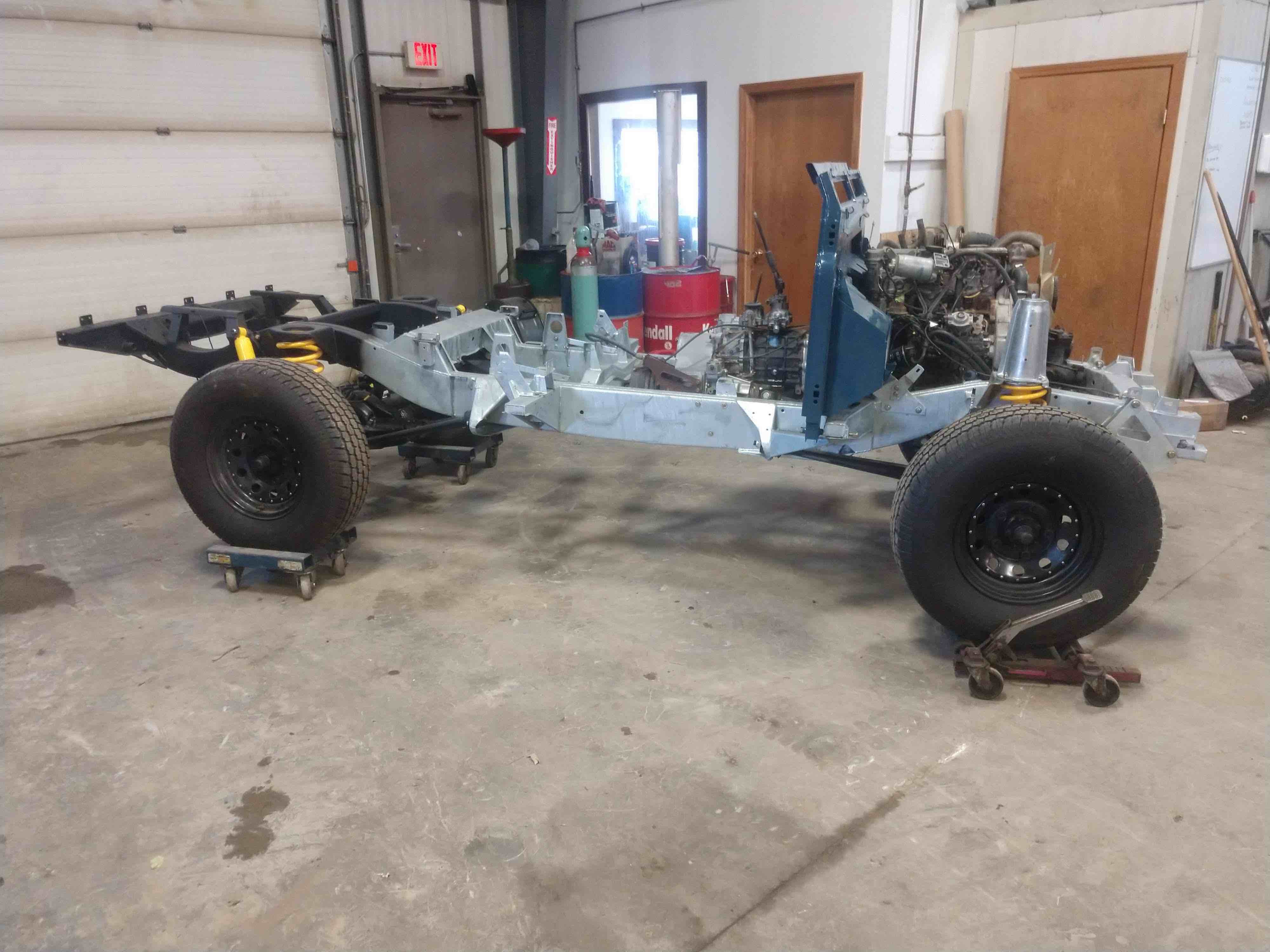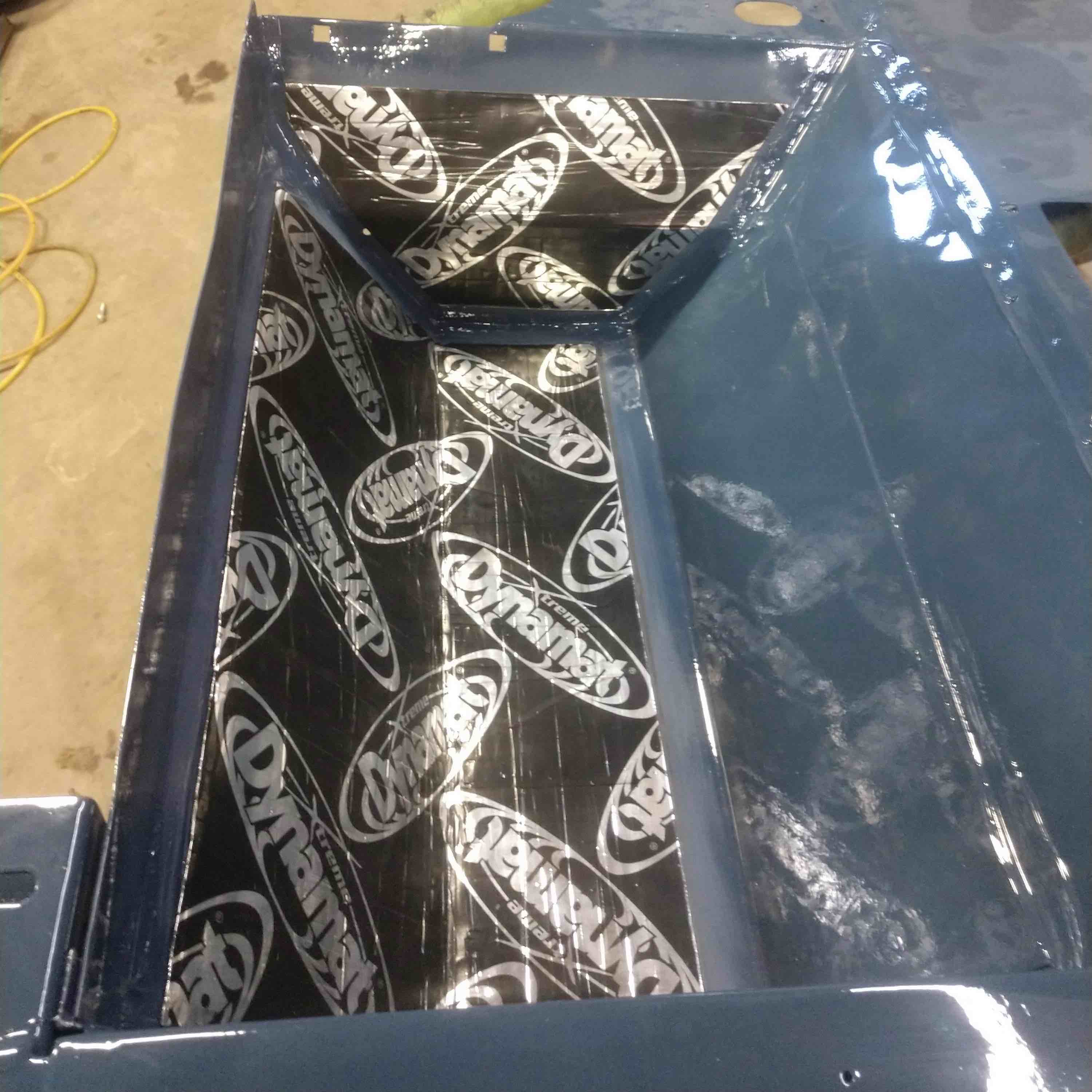 This is the repaired footwell with Dynamat added to reduce heat and engine noise.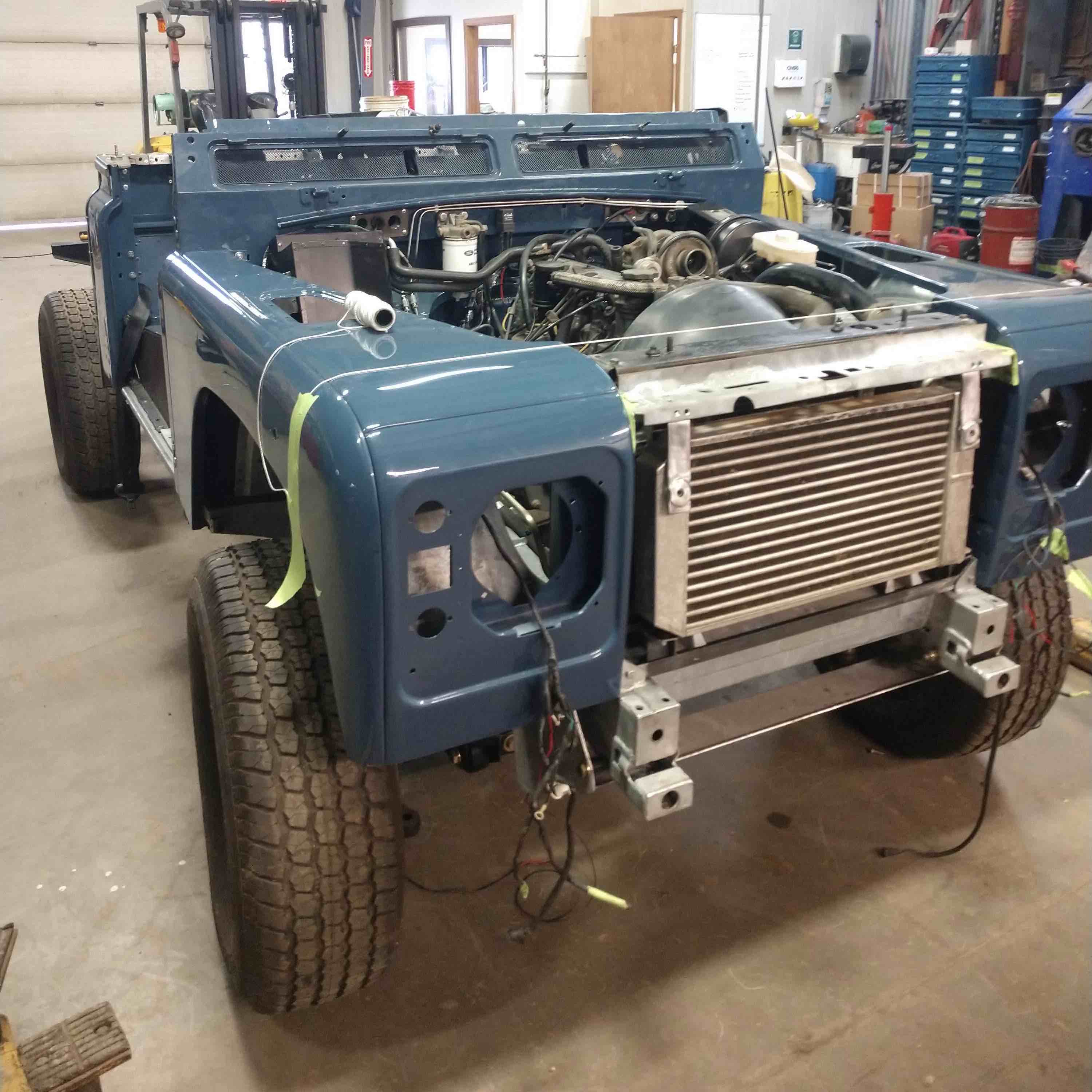 The firewall, and wings are measured and leveled as reassembly begins. Notice the oversized intercooler? The naturally aspirated 2.5L diesel has been removed to make room for a 200 TDI. With this big power upgrade the transfer case was replaced and axles regeared to manage the power. Now, rather than maxing out at 50-55mph on the highway, this is a true interstate driver.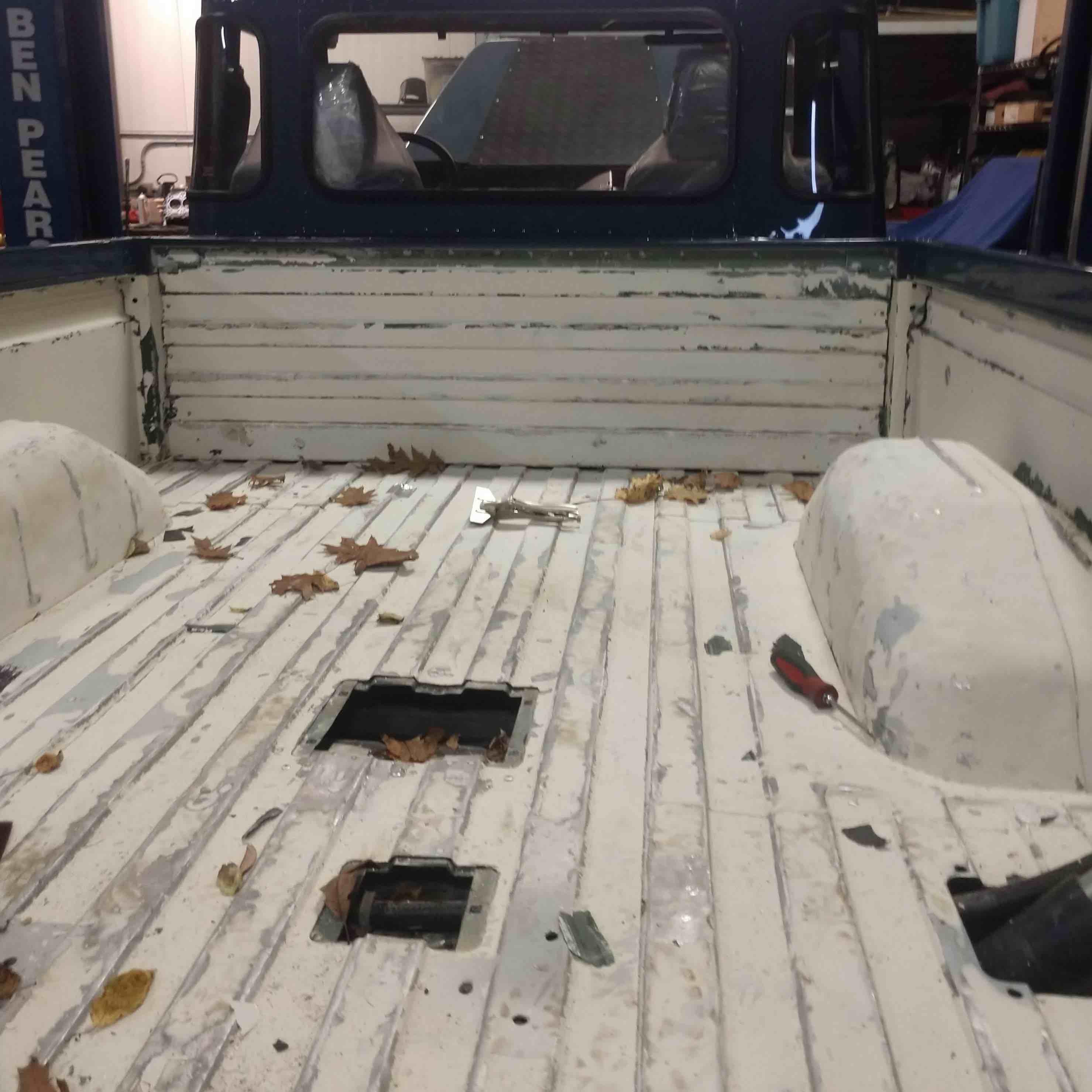 Everything was done, down to a new spray in bedliner.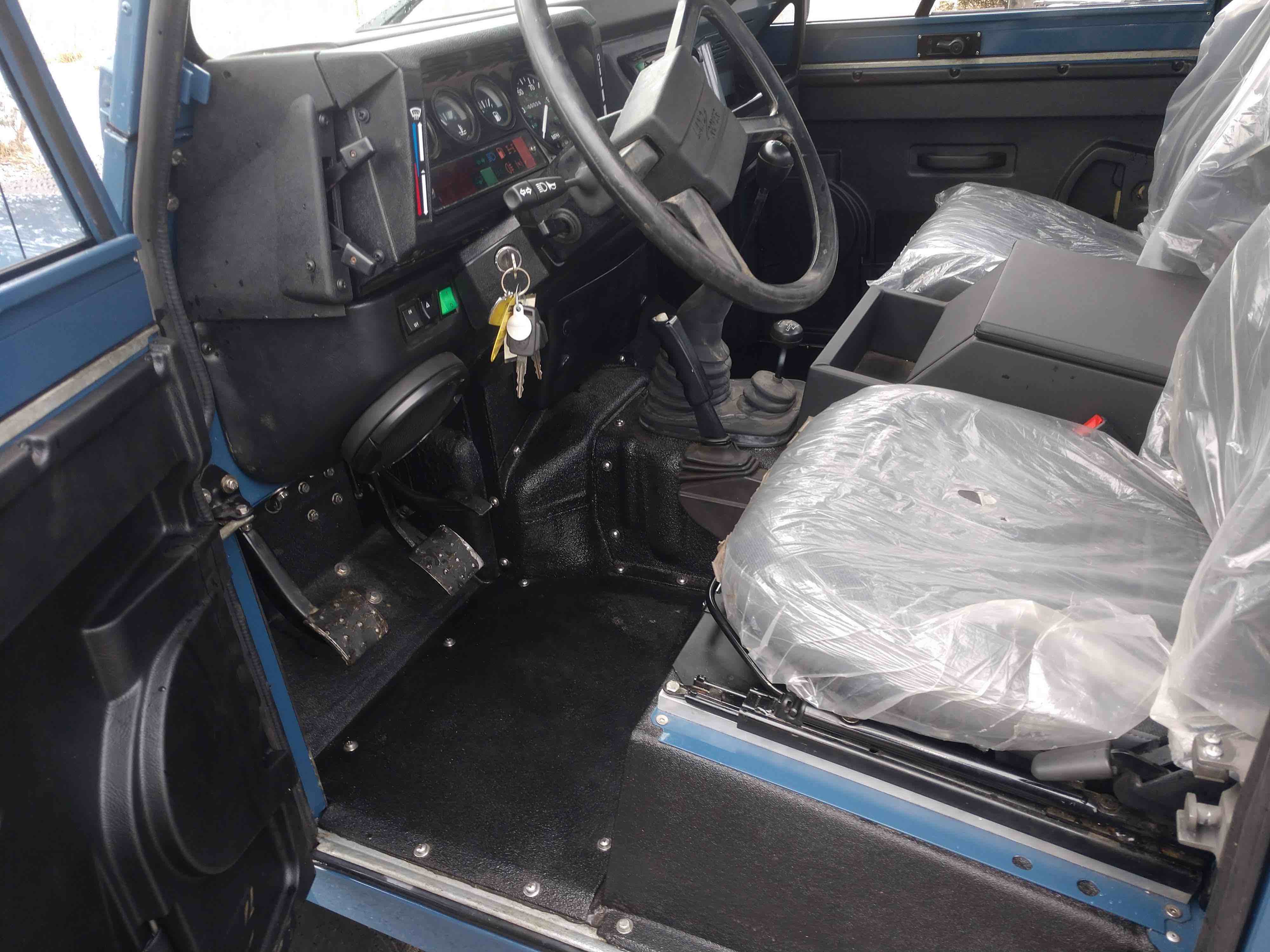 New seats and seatbelts. There was an aftermarket steering wheel that was swapped for a Land Rover steering wheel. Linex and dynamat was also added to floorpans and seatbox for further noise and heat reduction.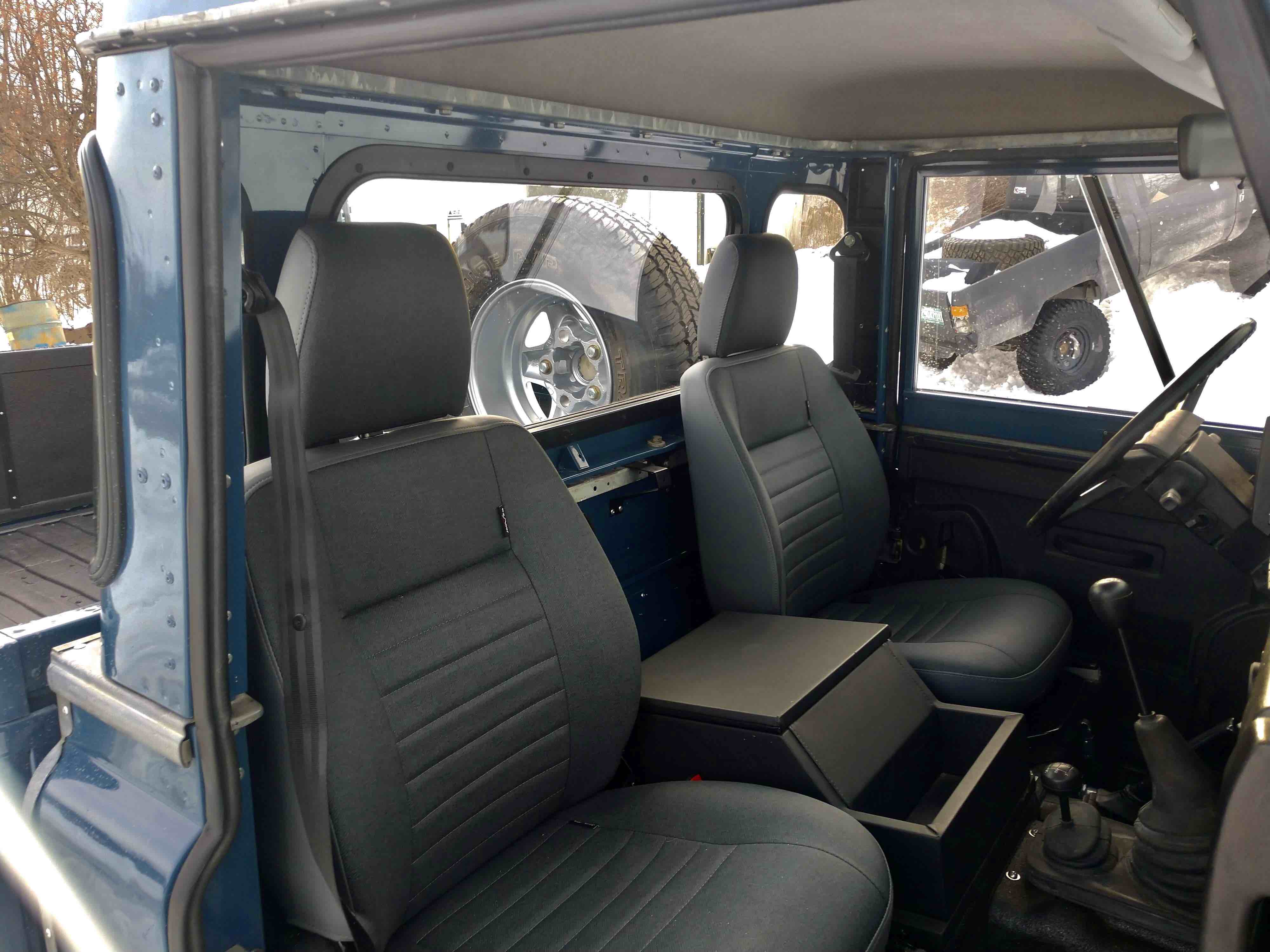 Interior is looking much better! New headliner added as well.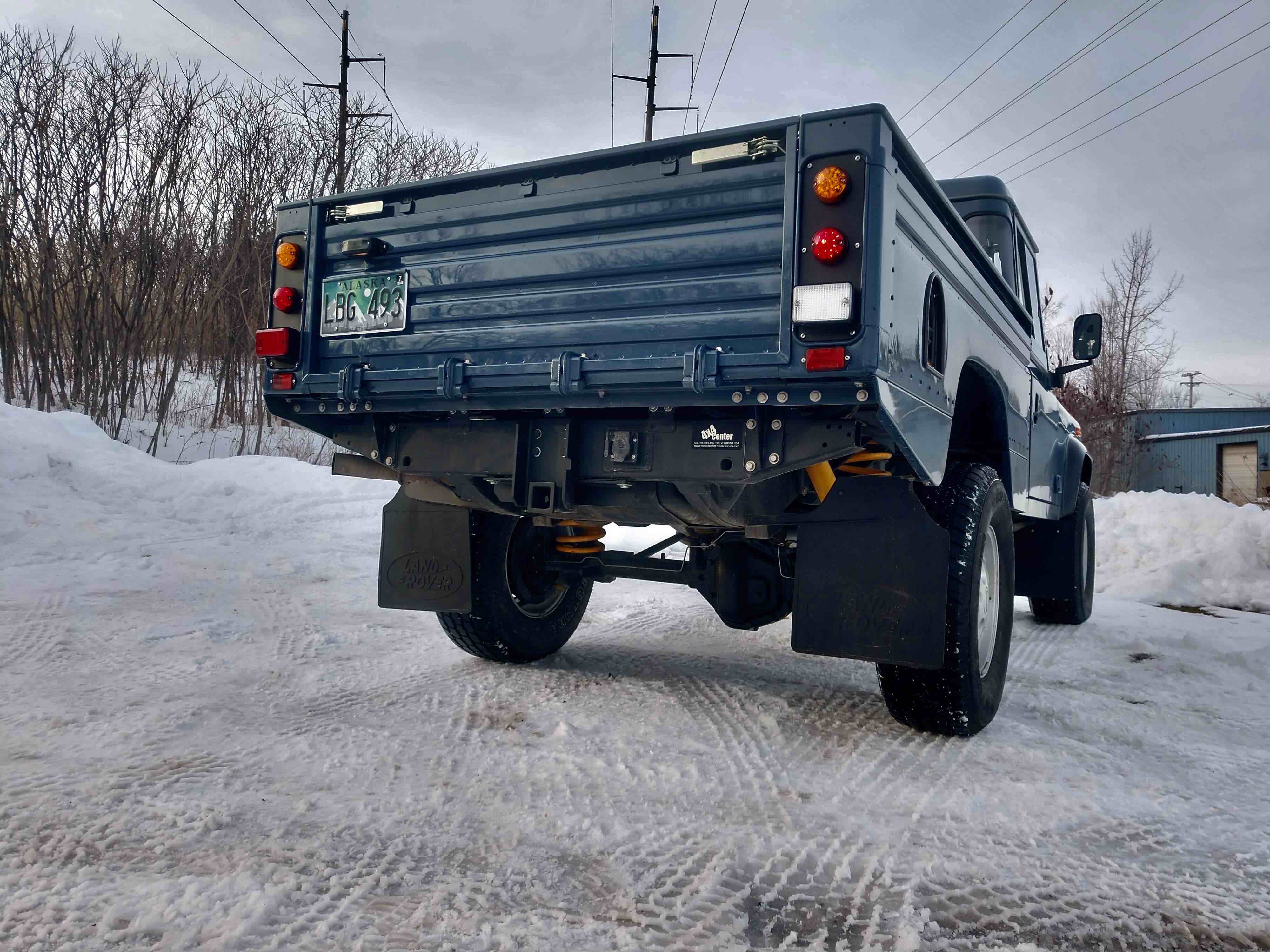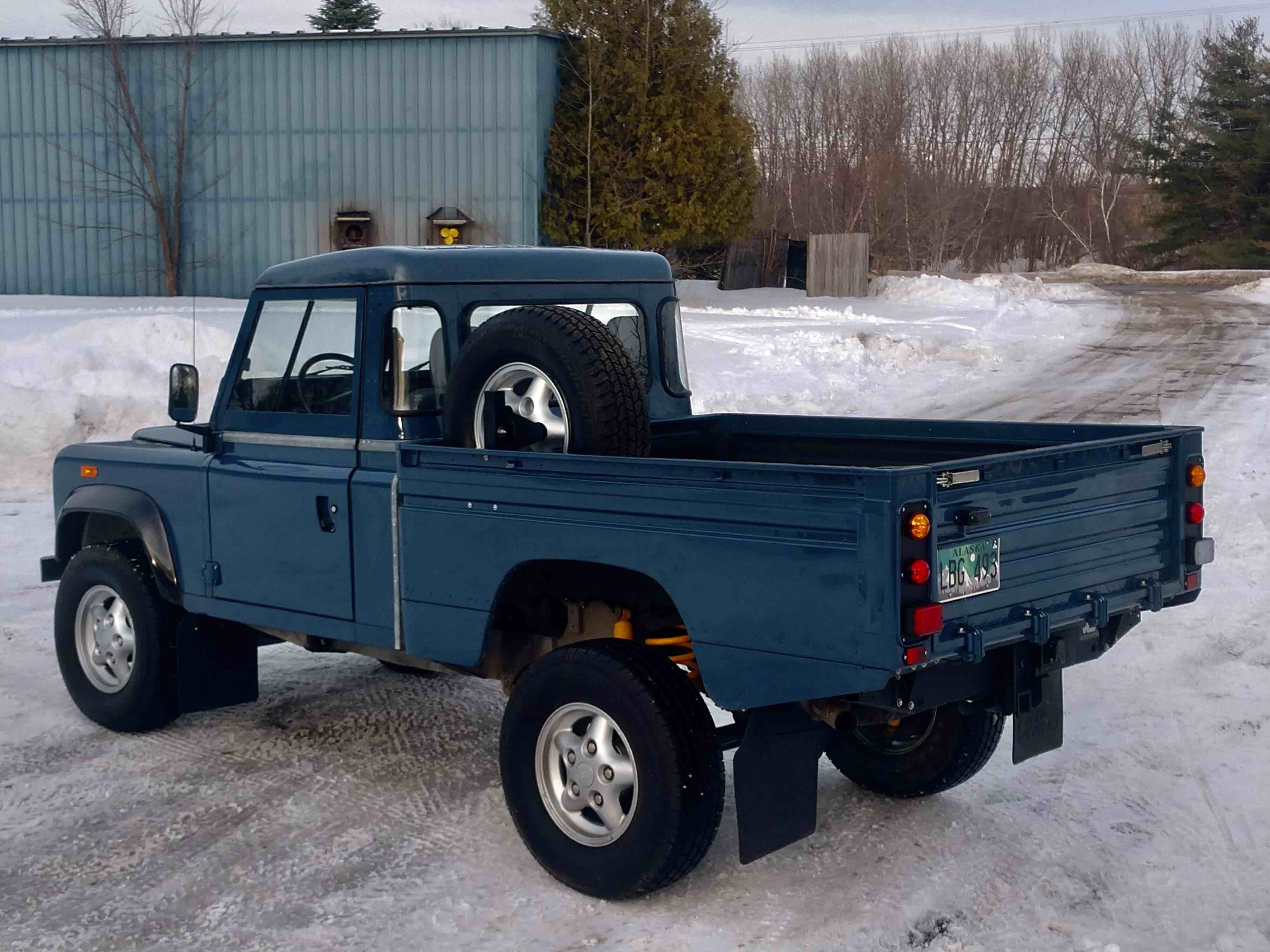 An alloy wheel upgrade with wheel spacers rounds the vehicle out nicely. The vehicle did not have a spare when it came to us and a custom spare tire carrier was built into the bed.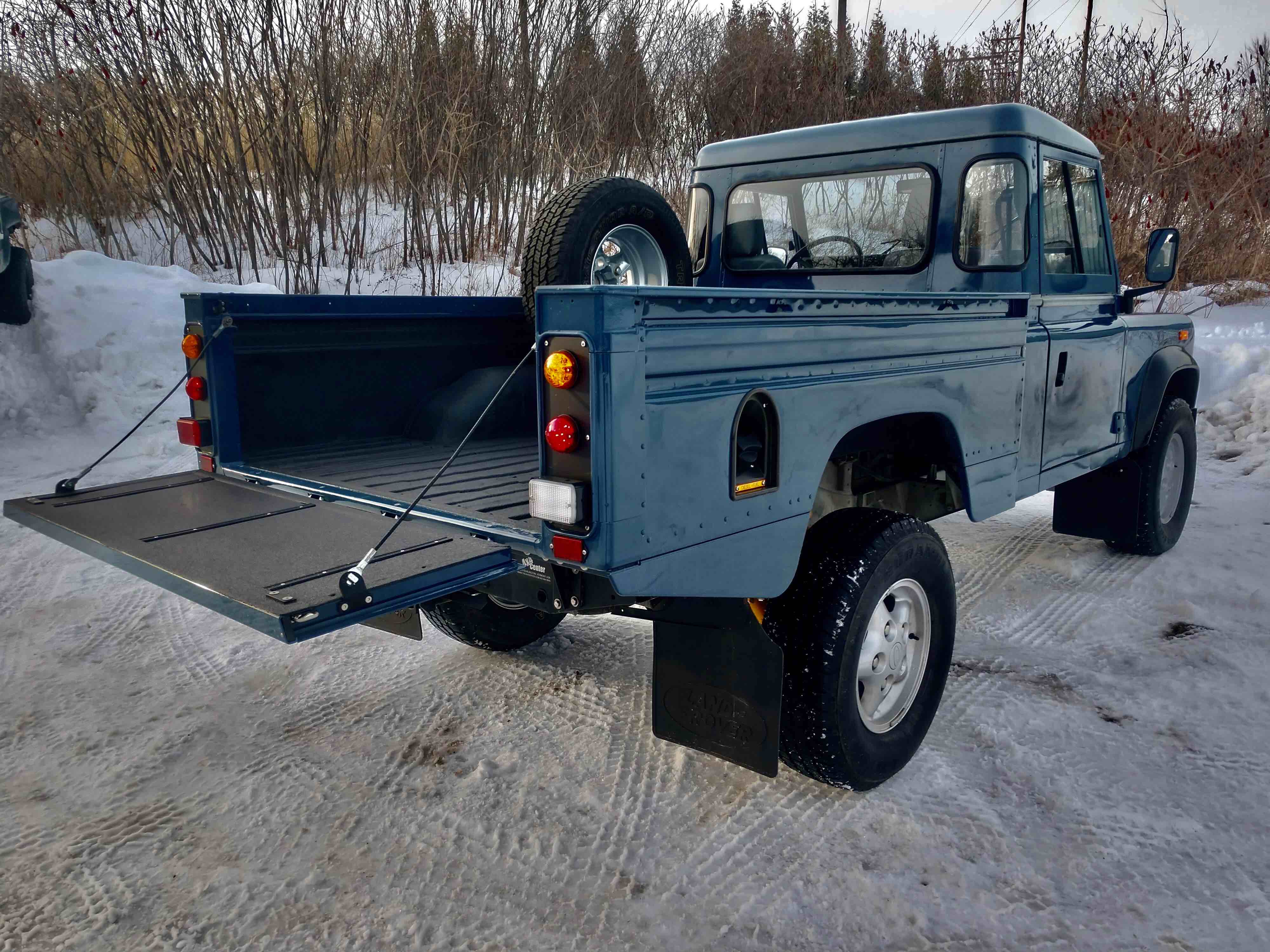 A sharp looking truck!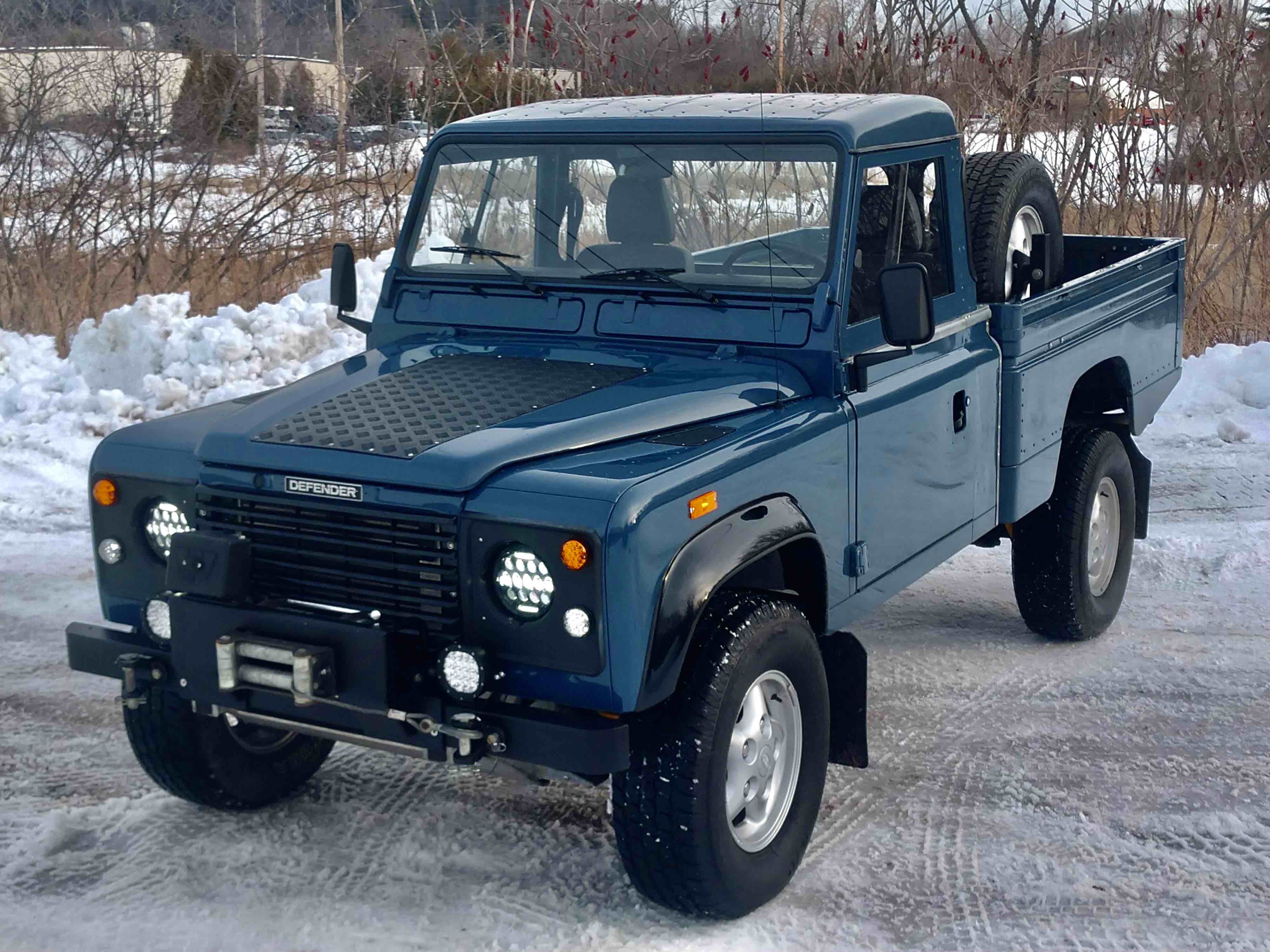 Thanks to Charlotte Collision for an amazing paint job.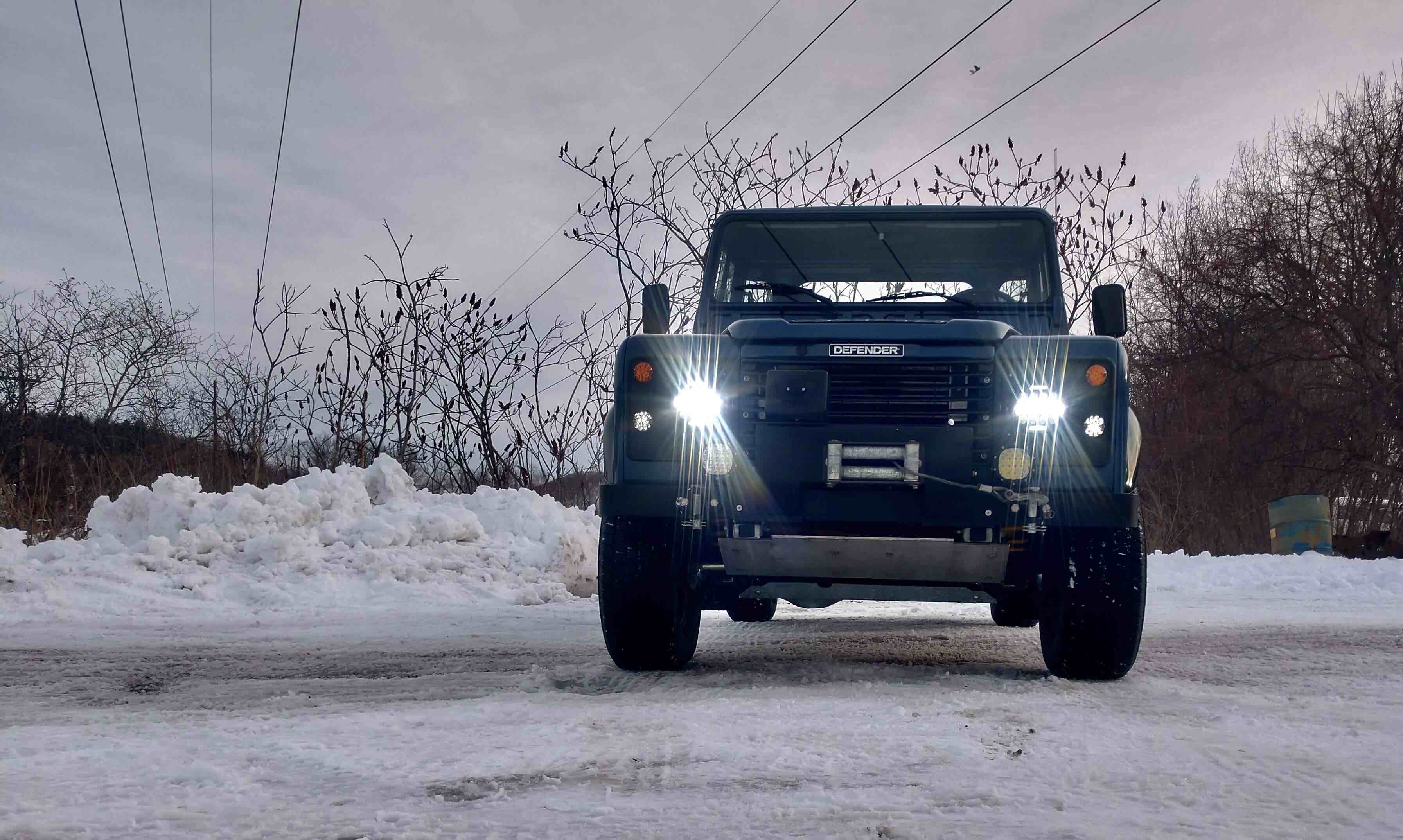 A full LED lighting package was added all the way around and really makes this vehicle stand out even more.