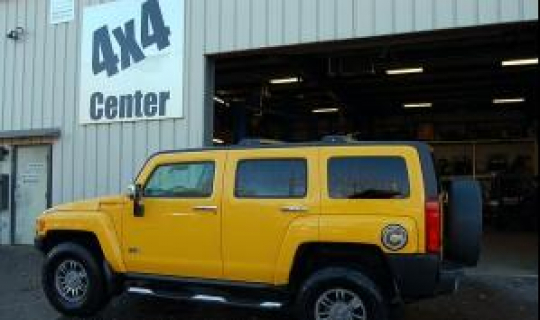 Hummer Electrical Gremlin
Hummer Electrical Gremlin
This yellow H3 Hummer came to us because various lights in the left tail light cluster were not working.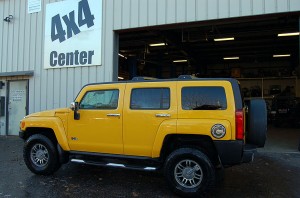 The tech checked for power at the rear light cluster & found none. Tech checked fuses & found them ok. Tech also checked for ground and found none.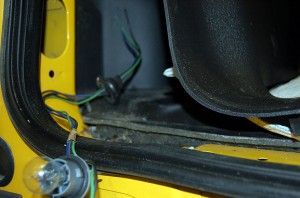 This made him suspicious that the Hummers wiring harness was damaged. Tech found one area of damage at the back door. But after fixing it, the lights still did not work properly.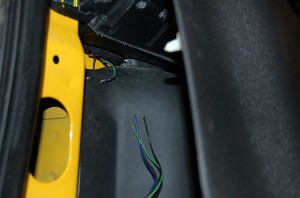 After taking apart quite a bit of interior trim the Tech found another area of damage. The wires appear to have been chewed by a rodent....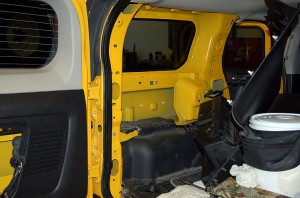 The wires were repaired properly using solder splices & water proof heat shrink, this is a type of heat shrink that has glue in it that helps seal everything as the heat shrink is heated up & shrinks. Using cheap butt connectors or scotch locks means that the problem will just return when the wire corrodes from exposure to moisture.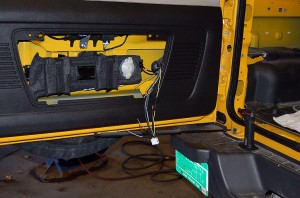 During the job a squirrel ran out from under a seat, obviously the culprit.