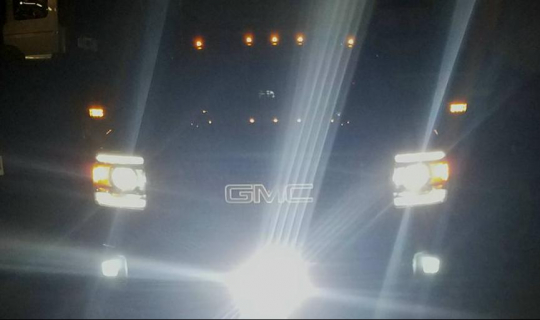 Custom LED Lighting Installation
In the dark months of the year we find many Vermonters need more light on their vehicles, maybe not for driving on the road but, for getting the job done or maybe, even a bit of night wheeling! When this client came to us with their need (more light up front and out back) we found some great lights and did a pretty trick lighting set up for them.
Up front, we added a 12inch LED light bar, set nicely into the bumper. Combined with the HID Projection Headlights and Fog Lights, all you can really see in the dark is the grill on this truck!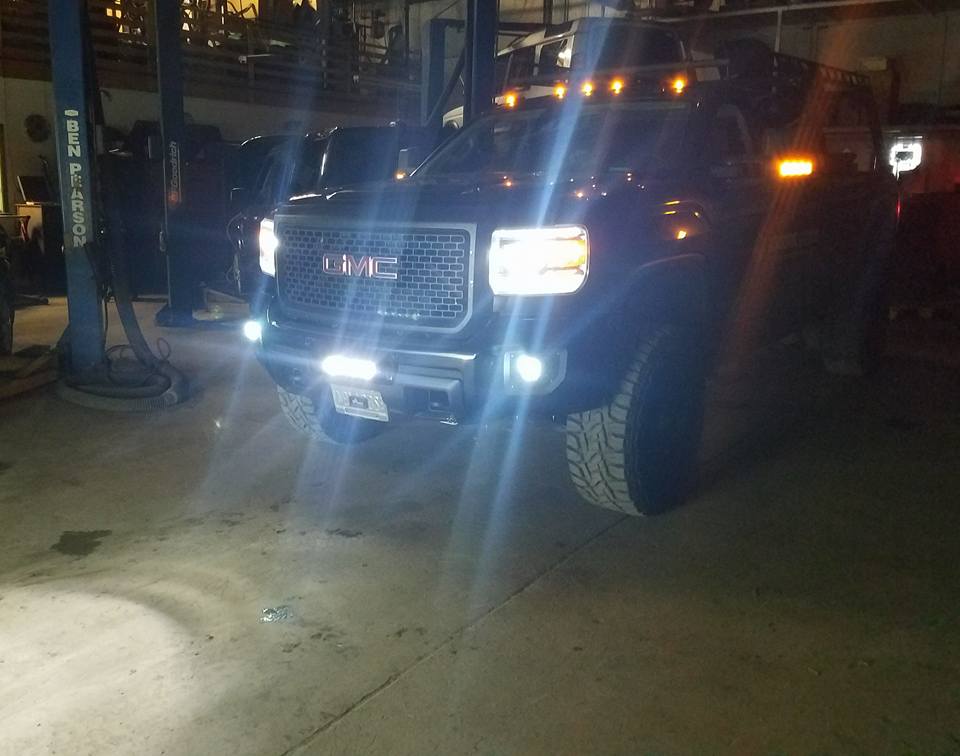 Out back, this is my favorite part, recessed into the bumper, smaller LED lights were added. While small, they really pack a punch when you are backing up on a job site at night. Your regular reverse lights will hardely guide you when reversing a trailer and you don't aways have help around. By wiring these into the Reverse Light, we get 5x brigher lighting out back. NOW, the important part! So you've backed up to the trailer and you get out to hook it up, without the truck in reverse there you are, in the dark again. These same lights have also been wired into the bed/cab light (which you see on in this pic) so it's really the best of both worlds.. Bright when backing up and with the flip of the bed/cab light switch, boom, illumination!