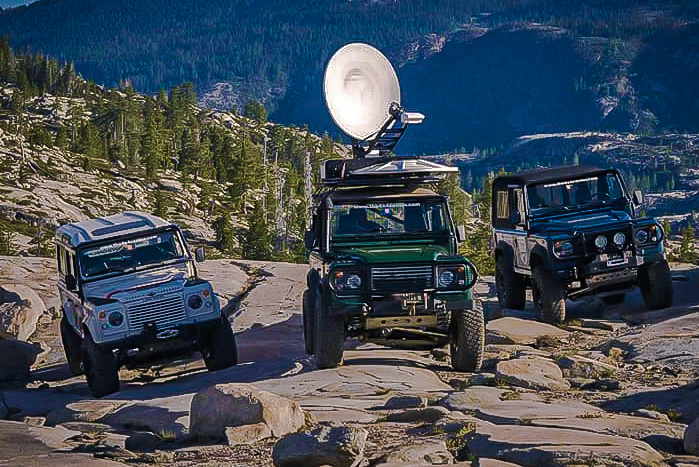 KM3 Launch #1 - Arrival at The Rubicon Trail
The 4x4 Center has arrived at The Rubicon Trail in California, for the next several weeks we will be working along side BFGoodrich and other industry partners to launch the new, KM3 tire. We're honored to be here!
The 4x4 Center is officially up and running at the Rubicon Trail Headquarters - In this photo, the satellite dishes have been installed on our Green Defender 110 for Mobile Wifi access. The WIFI will help Journalists share information as they work from the trail.