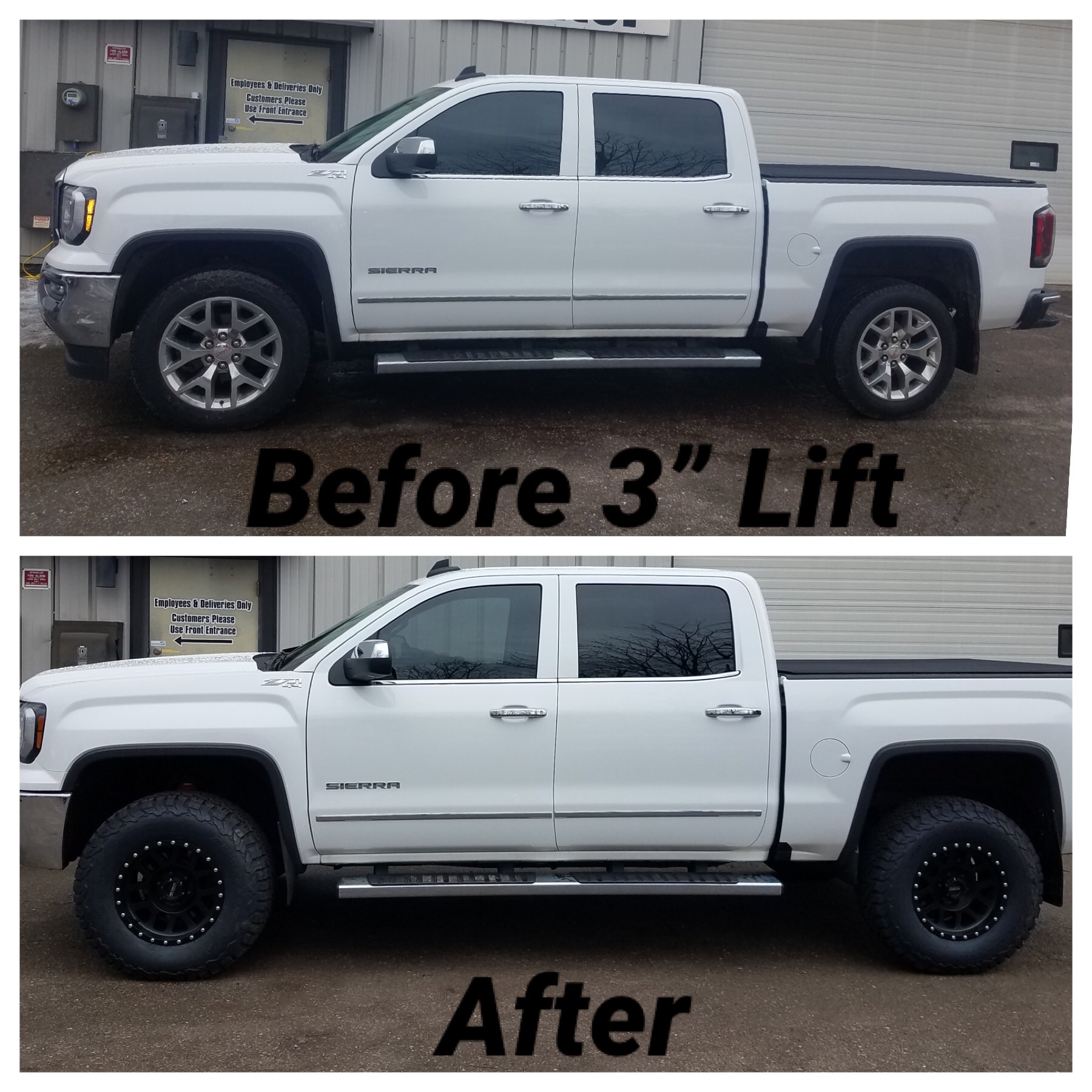 3" GMC / Chevrolet Suspension Lift
This is our most popular GMC/Chevrolet lift - a 3" performance suspension system! Featuring a better than factory ride and increased capability.
Our customized 3" suspension system includes a perfect match of products from multiple manufacturers that we have hand picked based on comfort and durability.
HaloLifts Coil Overs and shocks
Cognito Motorsports Upper Control Arms
Zone Offroad Products add-a-leaf system
Custom Driveline angle correction
4 Stage 4X4 Center Corossion Protection
Icon Wheels, wrapped in the iconic 33" BFGoodrich KO2s, the toughest A/T on the planet.
Finished off that all black look with Gorilla Automotive Products lug nuts.
Zero trimming or cutting required for tire fitment. No blocks or spacers.
Sometimes with oversized tires your ability to carry a full sized spare is compromised. Problem solved! Custom fit 33" spare tucked up in factory location and fully antisiezed so it will function perfectly even after many VT winters.
Finally we stepped up the reverse game with a set of Rigid Industries - LED Lighting. Not only are these tied into the reverse lights, but they are wired to activate with the bed illumination system.
This 3" suspension system on your 1500 GM will give it the approximate ride height of a 2500! You'll find this suspension feels tighter over potholes and speed bumps; you'll also enjoy the reduced body roll. Wherever your journey may take you, The 4X4 Center will get you there!