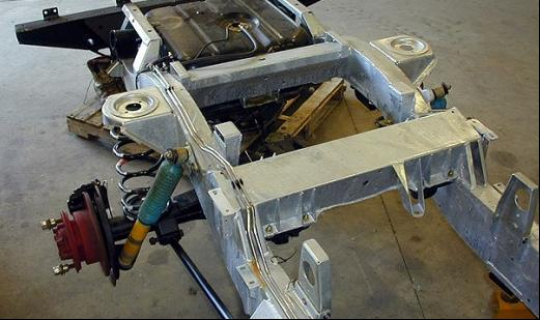 1994 Land Rover Defender 90 to 110 Conversion
1994 Defender 90 to 110
Several years ago we converted this customer's D90 from 3.9 to 4.6 which the owner loved. The customer wanted to improve its capabilities as a beach vehicle so the following were added.
D90 to D110 conversion.
Custom soft top & rollcage.
ARB lockers & 4.10 ring & pinions
Stainless steel brake lines.
Dual batteries.
97 D90 gauges.
Bed liner through out.
Snorkel
The D110 frame is galvanized & installed along with a D110 fuel tank. We made fuel lines from stainless steel to reduce corrosion.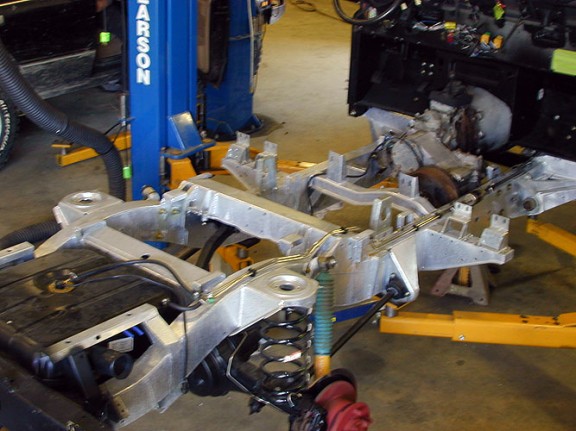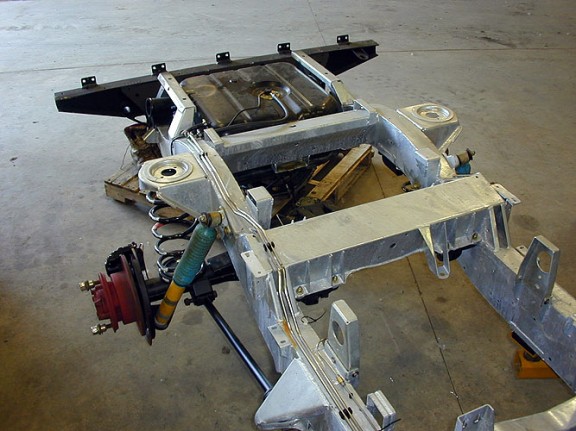 The body has the bulkhead removed & front of the wheel boxes shaped to match the NAS rollcage mounts.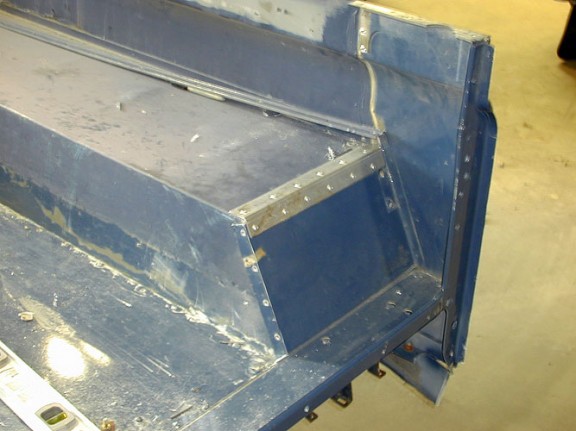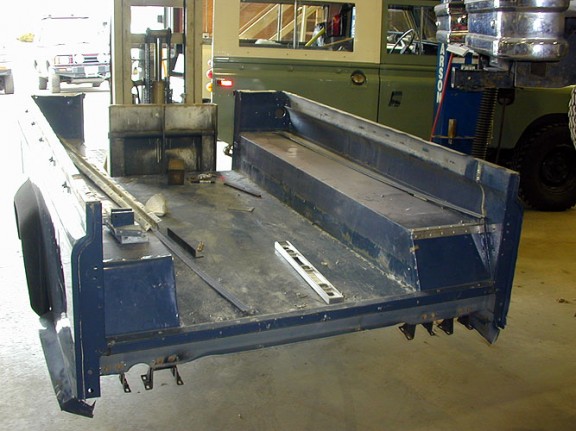 The vehicle was stripped so that we could take care of some firewall corrosion while the conversion was being done.
The bulkhead was removed in the donor 110 rear body to accommodate the NAS90 rollcage & allow the front seats more rearward travel. Land rover never made a rear 110 rear body in this configuration, so we modified one.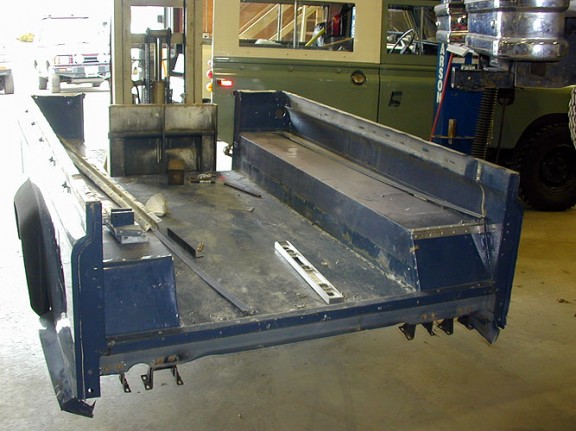 We fabricated a custom receiver & skid plate to protect the fuel tank.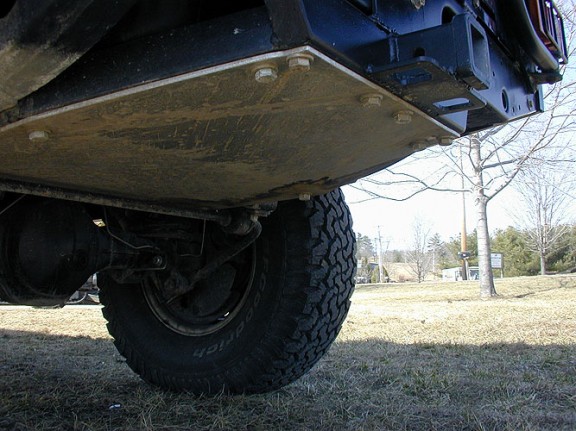 Bedliner was sprayed throughout to provide corrosion proofing & make it easier to clean. We made custom footwell upper trims & bedliner these as well. They make for a cleaner & more rugged finish than the original items that always drop & rip.
To make the speedo accurate we installed a programmable speedometer. This matches the 97 D90 gauges that were also installed with the appropriate sender & wiring modifications to make them accurate.
The lockers are controlled from the center bank of switches that also control the front driving lights & rear work light.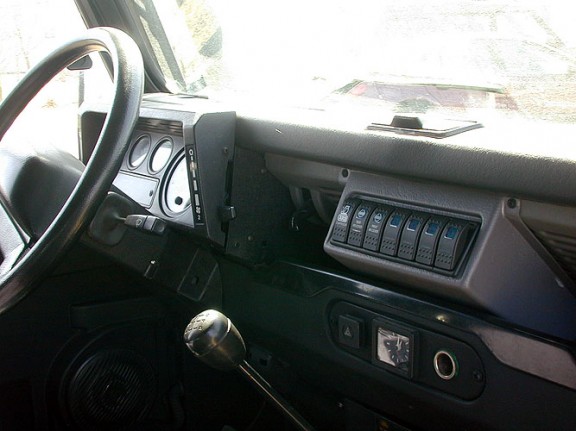 A manual switch was used to control the dual battery set up. Simple & effective
A Badger top with gutter kit was used to make the Defender as water tight & draft free as possible. The gutter kit with door seals makes a big improvement on drafts & water ingress.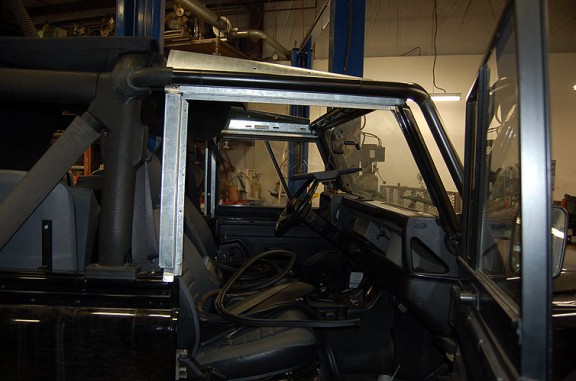 Once finished the customer had his ideal Land Rover for beach driving.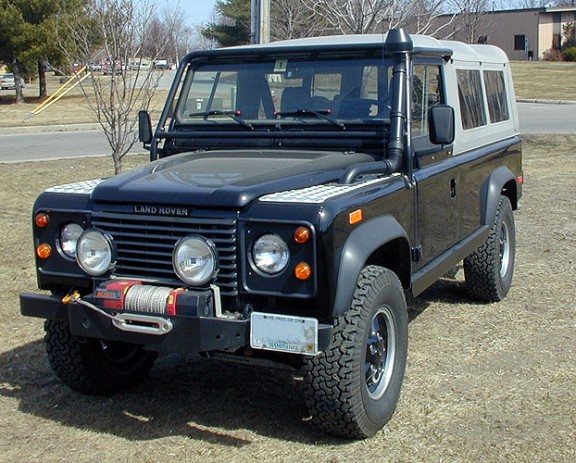 |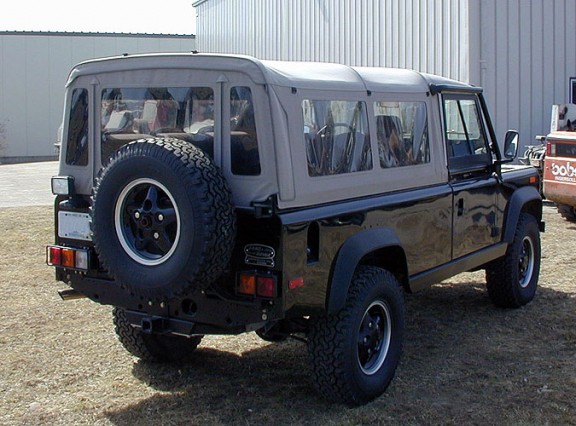 The 4x4 Center specializes in East Coast Land Rover Repair and North East Land Rover Restoration.