UTV/ATV Control
For operators of UTVs and ATVs in remote worksites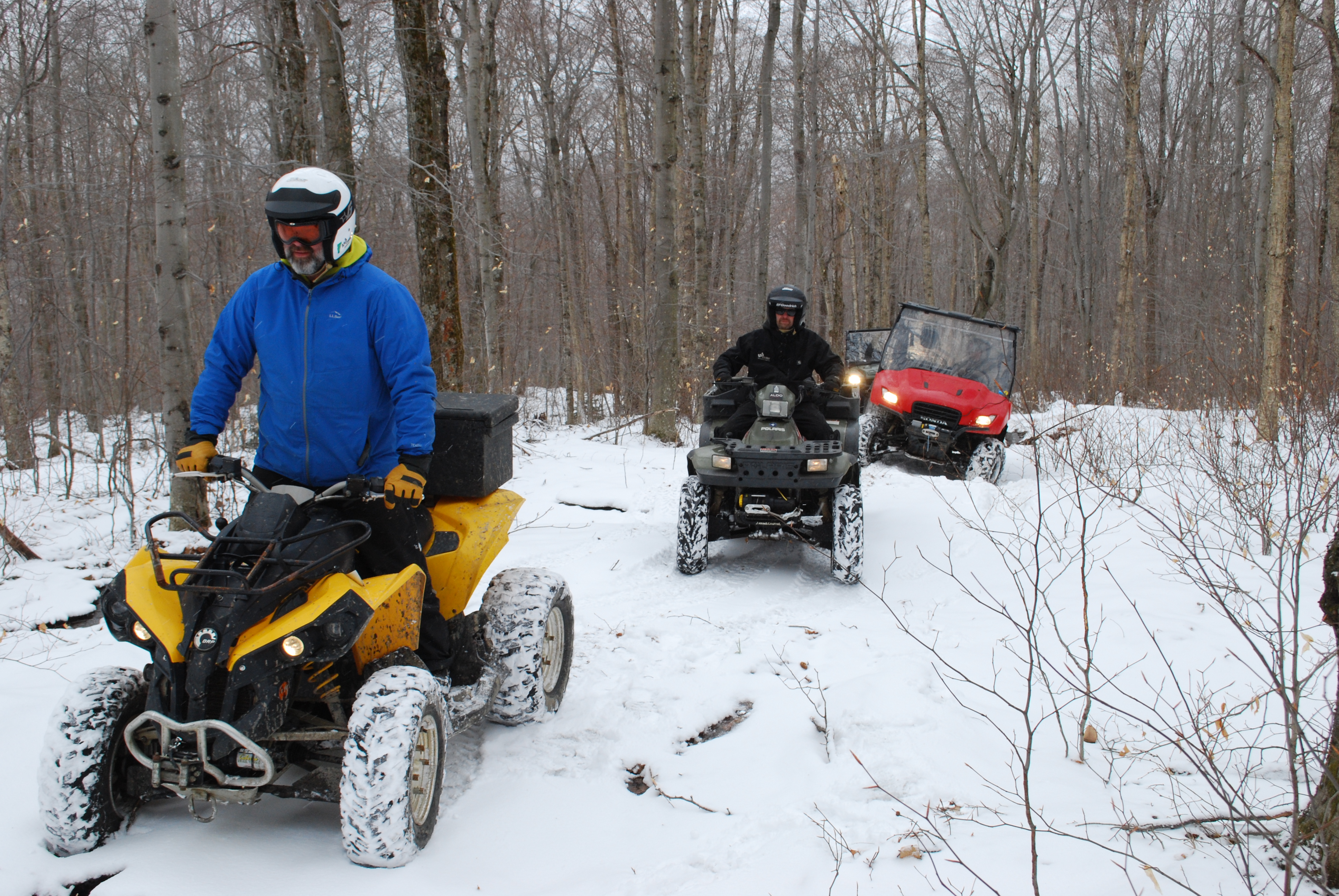 In these sessions we will help you:
Control your UTV/ATV in a wide variety of environments.
Understand the differences between the two machines.
Prepare yourself and your machine.
Practice slow and high speed maneuvers.
Select and use the appropriate recovery gear.
Understand the law and eitiquette of UTV/ATVs in your area.
The environment we work in is beautiful, but challenging.
While we are lucky to work in these remote environments, proper training and practice is essential to the safety of our employees and property. UTV/ATVs are amazingly capable machines and key to working in these remote areas, but proper training and practice is essential to safety.
This course starts with a classroom session to make sure students understand the basic mechanics, proper operating techniques, and potential dangers of working with these machines. The bulk of this course is performed in the field because we like to prioritize the importance of practice and "seat time" in getting people comfortable and capable. Under the watchful eye of our expert instructors, students will slowly progress their skills from slow speed, flat ground maneuvers to extremely rough terrain.