Basic Vehicle Control
For Drivers of Company Vehicles on Public Roads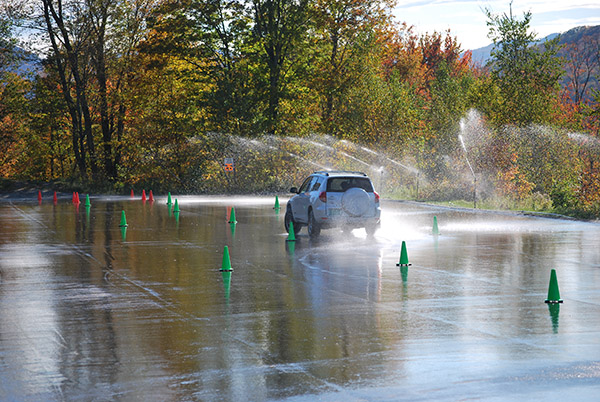 In these sessions we will help you:
Control your vehicle as effectively as possible.
Understand basic driving techniques and vehicle dynamics.
Avoid simple accidents.
Practice in a safe environment.
Build confidence operating your work vehicle.
The investment in proper training for your employees to handle their company vehicles on public roads can be invaluable.
At the 4x4 center, all classes start with a classroom session to help students better understand the mechanics of the vehicles they drive, vehicle dynamics, and the theories behind basic driving techniques.
In the field, we build our students' confidence and understanding through "hands-on" experience. A series of progressive exercises will help them feel what the vehicle is capable of, what it feels like to be out of control, and how to react properly. We feel it's best for somebody to experience the limits of traction and vehicle performance for the first time on our skid pad, not on the public road.
Our facilities allow us to train in a wide variety of environments in order to simulate what your drivers are likely to encounter in their daily jobs. For example; wet pavement, muddy roads, ice and snow, etc.
The skills we teach are invaluable and the lessons can pay off in many ways by protecting lives and property, increasing the value of your workforce and boosting your employees' morale as well.
Apart from professional training, many businesses have used the 4×4 Center Driving School for fun and effective team building and company bonding outings.